Return to Headlines
Ms. Chidester's Weekly Message: 06/03/22
Dear Conn Magnet Elementary School Families,
This upcoming week will be our final week of the 2021-2022 school year. During this year, we have grown stronger and better together. Thank you for your constant support during the ever-changing school year. We appreciate the abundant amount of grace and flexibility that you all have provided to our students, staff, and our community.
Kindergarten Registration: If you or someone you know has a rising kindergartener joining our CONNmUNITY, please make sure the child is registered as soon as possible. Click here to learn about the steps of enrolling your child. If you have any questions, please feel free to reach out to our Data Manager, Ms. Jones, at sjones16@wcpss.net or call 919-856-7637.
Apply for Free and Reduced-price School Meals: All students currently receive free school meals supported by federal funding due to the pandemic. This funding is set to end on June 30, 2022. In order to receive free or reduced-price meals for next school year, families need to submit a meal benefits application.
All families must complete an application for the 2022-2023 school year starting July 1 in order to receive benefits. Please allow 10 business days for processing.
For every student that turns in the free and reduced meals application and qualifies, the school also receives federal funds that benefit the students and teachers at the school.
We need you to complete a 2022-2023 meal benefits application so our school can be eligible for extra funding next year. If you have not completed a free or reduced-price meal application and think your child may be eligible, pick up an application at your child's school or apply online. Paper applications can also be requested by calling 919-588-3535 or 919-856-2920 or emailing cnsmealbenefits@wcpss.net.
2022-2023 Traditional Calendar: As your family prepares for the new school year, please utilize the most updated WCPSS 2022-2023 Traditional Calendar.
YMCA Before and After School: Are you interested in having your child(ren) participate in the YMCA program for the 2022 – 2023 school year? The YMCA Before and After School program is for families who need a structured childcare setting between the hours of 7:00 a.m. - 8:45 a.m. (before school) and 3:45 p.m. - 6:00 p.m. (after school). For more information regarding pricing and other details, please check out their website. For more information, please reach out to Jonathan McLean at Jonathan.McLean@ymcatriangle.org or call 919-582-2295.
Summer Communication: We will resume our weekly parent messages in August. Please continue to feel free to contact me at gchidester@wcpss.net with any questions and/or concerns. Continue to follow us on Twitter @ConnMagnet and on Facebook. Don't forget to check out our website over the summer for our latest updates and information.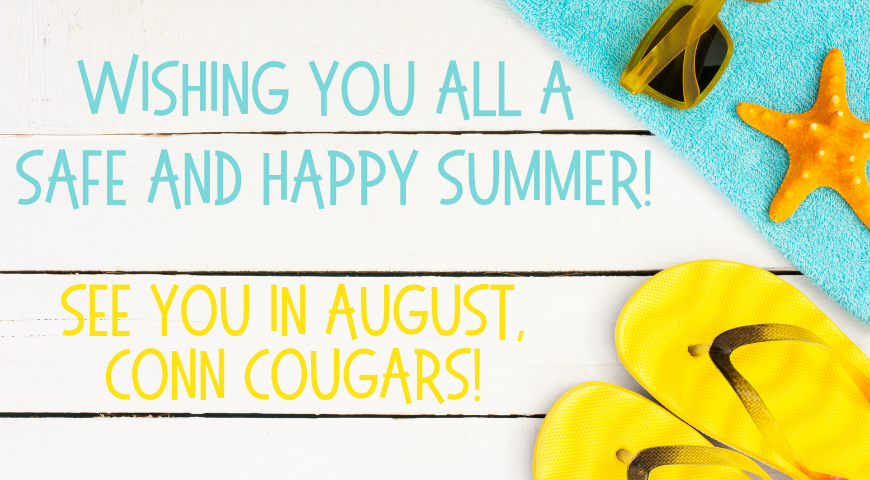 PTA Food Drive- Cereal Kindness: End the school year on a high note by helping out those in need! The Conn PTA is hosting a Food Drive from June 6 - 10 with all donations going to the Food Bank of Central and Eastern North Carolina. The theme is 'Cereal Kindness' so grab your favorite box of breakfast cereal (and other non-perishable food items) and bring it to school during drop-off or pick-up. Collection points will be available outside the front doors and at carpool from 8:45 a.m. - 9:15 a.m. and 3:45 p.m.- 4:15 p.m. daily.
Sincerely,
Gabriel Chidester, Principal
Important Dates to Remember
Saturday, June 4- PTA Community Event

Thursday, June 9- 5th Grade Promotion Ceremony

Friday, June 10- Last Day of School

Monday, June 13- Teacher Workday

Monday, August 29- First Day of School