The purpose of school improvement is to improve achievement and outcomes for every student by working to eliminate the ability to predict achievement based on socioeconomic status, race, and ethnicity.

We do this by collaboratively and continuously analyzing data and making decisions considering the unique needs of the learning community and the district's strategic plan.
School Improvement Team Membership

Angie Parham, AIG Teacher (SIP Chair)
Briana Pelton, Principal
Jared Moore, Assistant Principal
Kate Fedich, Instructional Facilitator
Lisa Wetzel, Special Education Teacher
Kim Williamson, Intervention Teacher
Kate Newkirk, Kindergarten Teacher
Andrea Hough, First Grade Teacher
Candi Stroupe, Second Grade Teacher
Charlene Williams, Fourth Grade Teacher
Suanne McKay, Fifth Grade Teacher
Emma Crumpler, Theater Teacher
Brooke Dillon, Intervention / Literacy Coach
Cassandra Boger, SSA Math, Magnet Technology
Janet Baucom, Parent
Beth Carmichael, Parent
Robyn Wilsey, Parent

School Improvement team members were nominated and voted on November 6, 2019 for the 2019 - 2020 school year.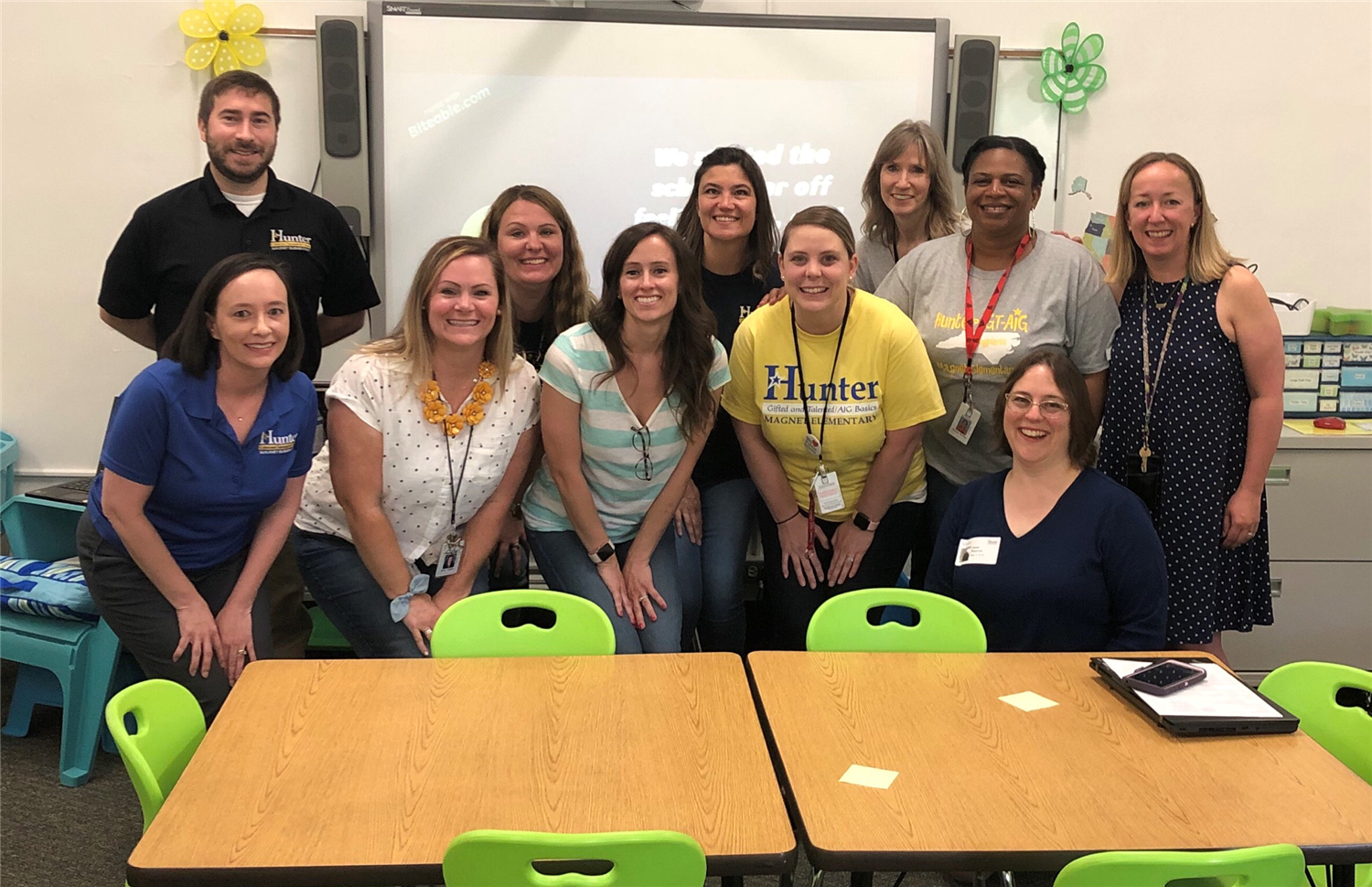 School Improvement Meetings

All school improvement meetings will be held in room 133.

Friday, September 20, 2019 from 8:15 - 9:15 AM
Friday, October 18, 2019 from 8:15 - 9:15 AM
Friday, November 15, 2019 from 8:15 - 9:15 AM
Friday, December 13, 2019 from 8:15 - 9:15 AM
Friday, January 24, 2020 from 8:15-9:15 AM
Friday, February 21, 2020 from 8:15 - 9:15 AM
Friday, March 20, 2020 from 8:15 - 9:15 AM
Friday, April 17, 2020 from 8:15 - 9:15 AM
Friday, May 8, 2020 from 8:15 - 9:15 AM
Monday, June 15, 2020 from 9:00 - 10:00 AM (Teacher Workday)

Targeted Support & Improvement Additional Targeted Support (TSI-AT) - Letter to Families