The purpose of school improvement is to improve achievement and outcomes for every student by working to eliminate the ability to predict achievement based on socioeconomic status, race, and ethnicity.

We do this by collaboratively and continuously analyzing data and making decisions considering the unique needs of the learning community and the district's strategic plan.
School Improvement Team Membership

Angie Parham, AIG Teacher (SIP Co-Chair)
Andrea Hough, First Grade Teacher (SIP Co-Chair)
Briana Pelton, Principal
Jared Moore, Assistant Principal
Kate Fedich, Instructional Facilitator
Lisa Wetzel, Special Education Teacher
Kate Newkirk, Kindergarten Teacher
Candi Stroupe, Second Grade Teacher
Nyema Daye, Third Grade Teacher
Kristin Hord, Third Grade Teacher
Charlene Williams, Fourth Grade Teacher
Suanne McKay, Fifth Grade Teacher
Emma Crumpler, Theater Teacher
Ginnie Huntley, Administrative Intern
Sandy Gernhard, School Counselor
Tomecka Shelton, Instructional Assistant
Beth Carmichael, Parent Representative

School Improvement team members were elected through a vote on 9/28/2020.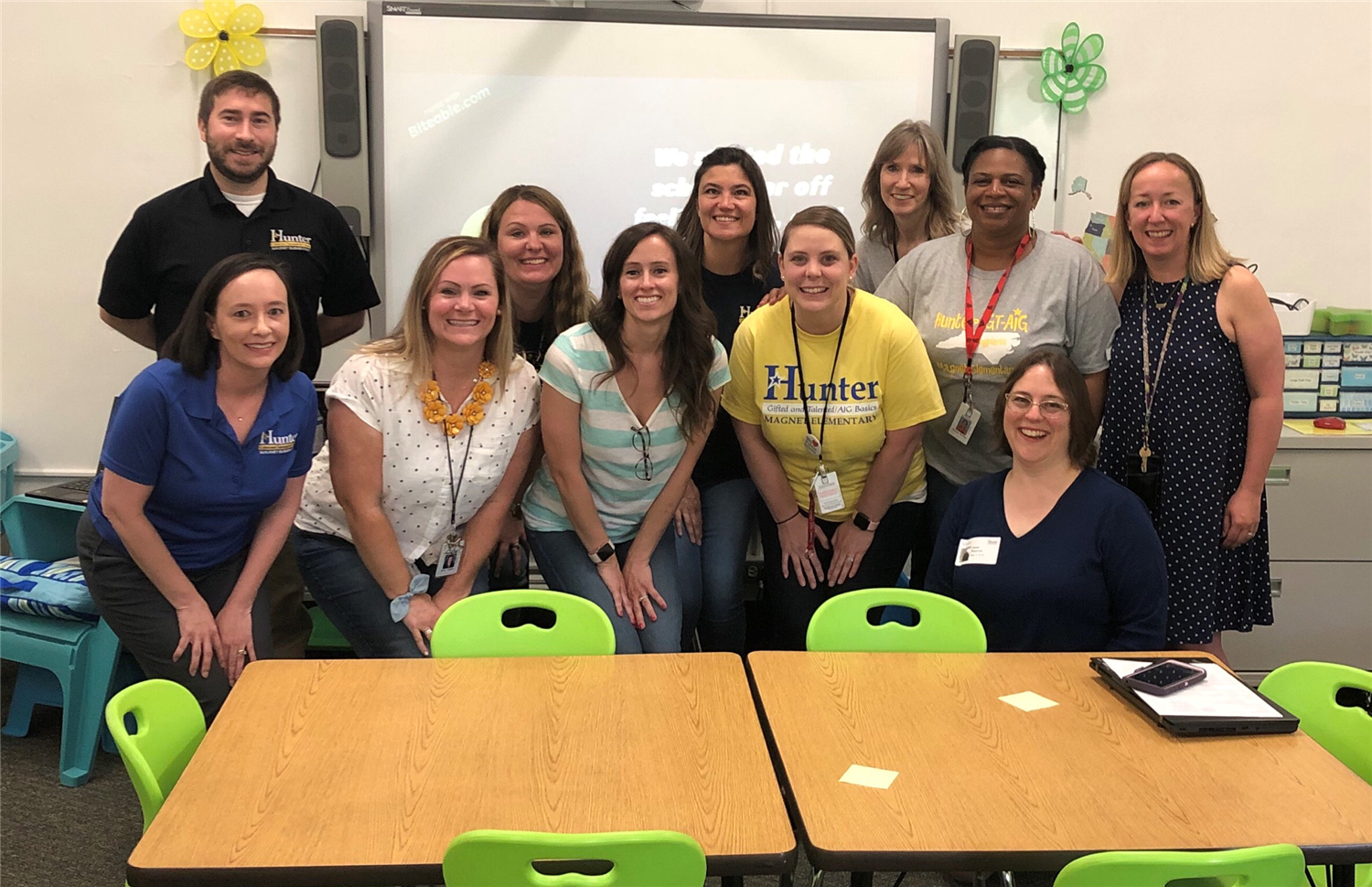 School Improvement Meetings 2020 - 2021

SIP team will confirm meetings one week prior to scheduled date and time. With Covid-19 building closure and virtual meetings, we do expect some shifts to dates and times.

Friday, September 25, 2020 from 3:45 - 4:15 PM
Friday, October 23, 2020 from 8:30 - 9:15 AM (Teacher Workday)
Friday, November 20, 2020 from 3:45 - 4:15 PM
Wednesday, December 16, 2020 1:00 - 2:00 PM (Quarterly Review)

NEW

Time
Friday, January 22, 2021 from 8:30 - 9:15 AM (Quarterly Review)
Friday, February 19, 2021 from 8:30 - 9:15 AM
Friday, March 19, 2021 from 8:30 - 9:15 AM
Friday, April 9, 2021 from 8:30 - 9:15 AM (Quarterly Review)
Friday, May 14, 2021 from 8:30 - 9:15 AM
Friday, June 4, 2021 from 8:30 - 9:15 AM (Quarterly Review)

If you are interested in attending a SIP Team meeting, please contact one of our SIP Chairs: Angie Parham (aparham@wcpss.net) or Andrea Hough (ahough@wcpss.net)

Targeted Support & Improvement Additional Targeted Support 2020 - 2021

Targetted Support Information Here