Meet Washington's Specialist Team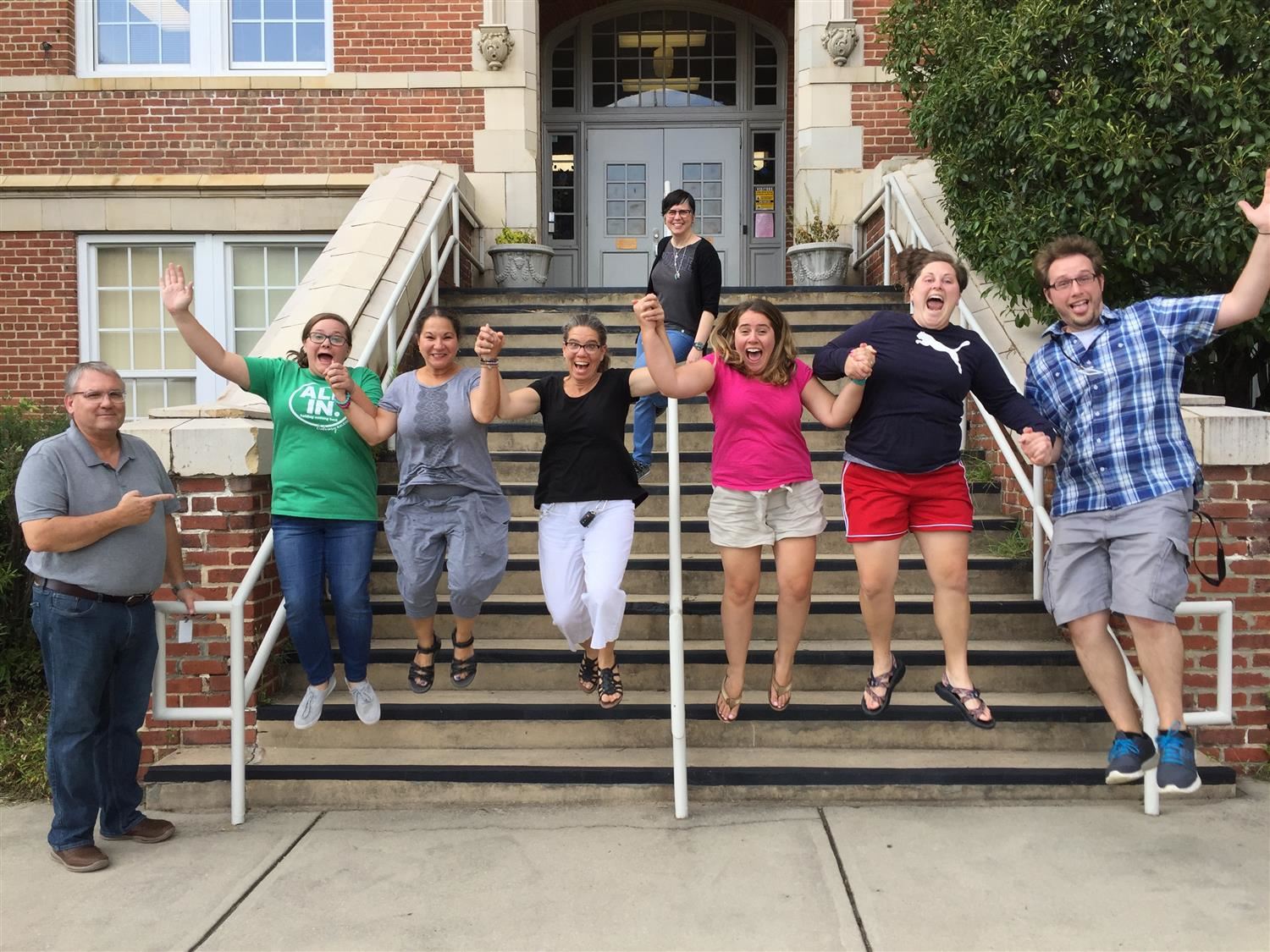 Jennifer Eacret - Dance

I have been teaching dance in WCPSS since 1993 and at Washington Elem since 1998. I have a BS in Dance Education from East Carolina University. I have studied dance in PA with the Chester County Dance Theater, In New York at NYU, and here in NC at Meredith College, American Dance Festival, and Arts Together. I also teach at a dance studio in Holly Springs, NC. I have 2 children that are also part of the Washington GT family. I enjoy traveling with my friends and family.

Melissa Smith - Music

Bio coming soon

Liz Reynolds - World Languages

Hi! My name is Liz Reynolds and I love teaching Spanish (and facilitating language learning in German, French, Chinese and other more!) at Washington GT Magnet! This is my fifth year teaching and I have had the joy of teaching special education and first grade in the past. I obtained my bachelor and masters degrees at SUNY Geneseo and SUNY Buffalo in western New York (don't miss that snow!). I am certified in the areas of Spanish, ESL, Special Education, and Elementary Education. My loves and passions include: my husband, working with children, animals (I have two furbabies), music, languages, and crafting...and Diet Coke!

Sarah Kichefski - Physical Education

This is my fourth year as Washington's Physical Education teacher. My journey at Washington began in the winter of 2011, as a Special Programs Teacher Assistant. I grew up in a small town in Wisconsin and graduated from the University of Wisconsin Oshkosh with a Bachelor's in Physical Education and a double minor- Health Education and Adapted Physical Education. In addition to teaching, I coach the Washington Running Club and Washington Track Team. I nurture the importance of a positive elementary experience that provides as fun, active and knowledgeable learning experience for your child.

North Carolina has been my home for just over 7 years. My kids have paws :) I have a cat named Superman and a dog named Barrett. I am also an auntie to two amazing young ladies and an awesome nephew who inspire me with their creativity and "spunkiness". I enjoy watching sports, especially the Green Bay Packers.

Michael Bell - Band Director

This is my 32nd year, my 30th in public school, and I have taught in 7 schools to date. I have also taught in Junior College for one semester as adjunct faculty. Before I started teaching at 28, I played music full time on the road and in the studio for recording dates and part/full time after that. I have been in Wake county since 2000. B.S. Music, 1980, BME Music, Master of Music Education 1990 Arizona State University, Tempe, AZ.


Sonya Drum - Art

Bio coming soon

Andrew Metz- Drama

Hello, I am Mr. Metz and I am the new Drama Teacher here at Washington Elementary. I am a graduate of The State University of New York at Potsdam where I earned my B.A. in History and Theater in 2011 and my M.S.T. in Childhood Education in 2013. I have taught Elementary, Middle and High School in both New York and in North Carolina. I also have worked teaching for a Theater Company in New York.

I am super excited to be here at Washington and I look forward to meeting everyone, and becoming part of both the school community and the community of Raleigh. Outside of school I like to act, both onstage and onscreen, I am a huge fan of Syracuse University and the New York Mets, and I have a total of 4 cats. 3 live with me and 1 lives with my parents.(He's an outdoors cat so city life isn't for him)
"Education is not preparation for life; education is life itself." -John Dewey

Jill Sherling - Orchestra

Hello! My name is Ms. Jill Sherling, and I am happy to have been the orchestra teacher at Washington and Underwood Elementary Schools since 2003. I graduated from State University of New York, College at Fredonia in May 1992 with a Bachelor's Degree in Music Education. After a few years teaching in New York, I moved down and made Wake County my home in 1994. I've taught orchestra, band, and choral/general music in Johnston County and Wake County Public schools since fall of 1995.

I live in North Raleigh with my two (high school) daughters - WHERE DOES THE TIME GO??? - and my cat, Lady:) I enjoy making music in school and out, taking trips to the mountains or beach, DIY home projects, and , of course, volunteering/participating/watching all of the awesome activities my children are part of at Enloe.