Meet the Special Programs Team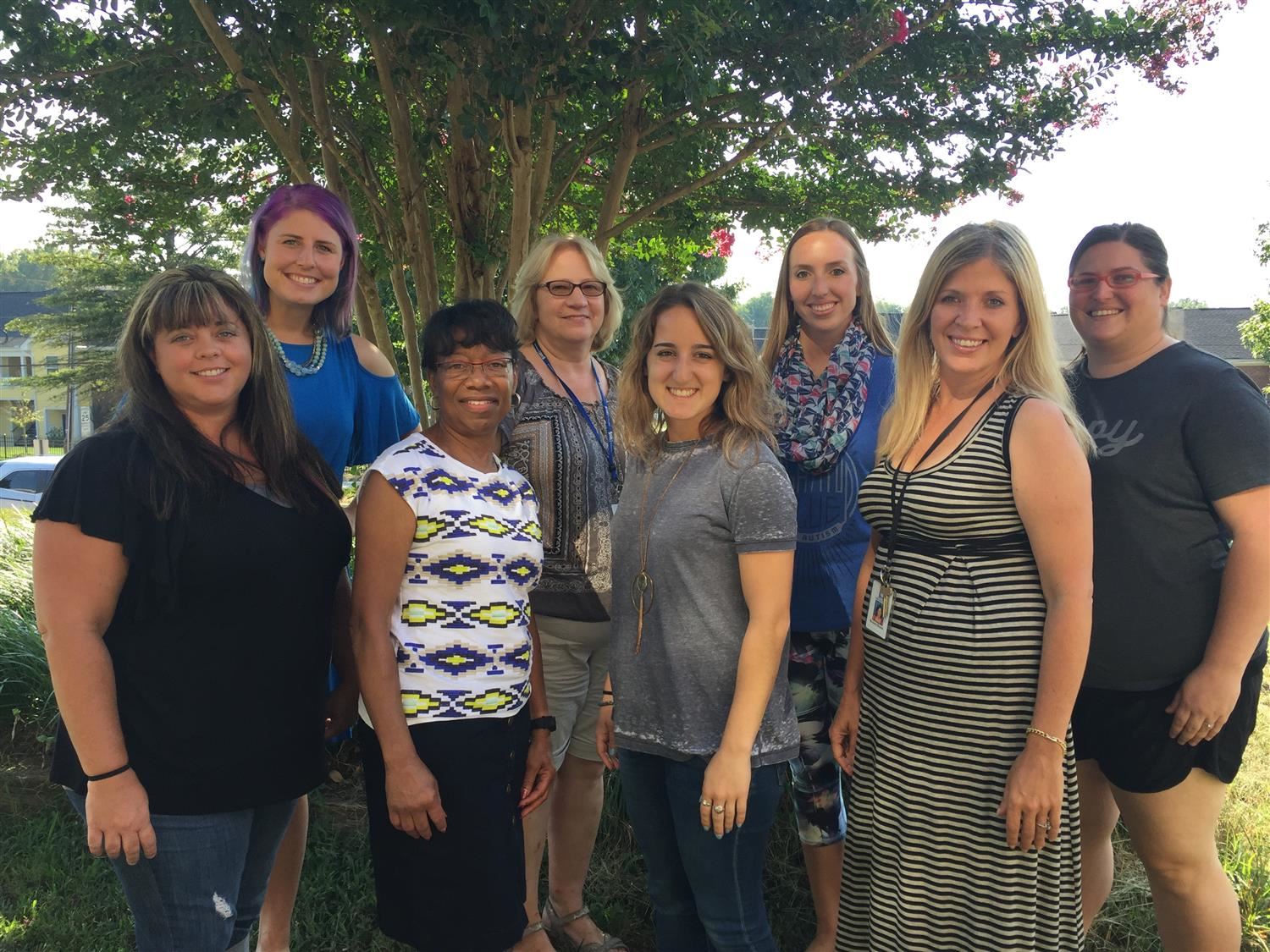 Amy Jo Glenn

I currently serve as a CCR teacher at Washington GT Magnet Elementary. I graduated from UNCW with a degree in Early Childhood and Special Education/Behavior. This is my 16th year in education, and my third year as a WashinGTon Wizard. When I'm not at school I love spending time with my family going to the beach and the mountains.

Kristen Konas

I am originally from Saint James which is in Long Island, New York. After getting my Bachelor's Degree, I became a railroad conductor for the Long Island Rail Road. When I realized teaching was my passion, I went back to school to get a Master's Degree in Special Education (K-12) in 2001 at LIU-CW Post campus. My experience spans from teaching in self-contained classrooms and CCR classrooms, both at the elementary and high school level. Prior to teaching at Washington GT Magnet as a CCR teacher, I taught at Fuller GT Magnet and Middle Creek Elementary.

My husband and I moved to North Carolina in 2004. We have two beautiful children; Ryan (first grade) and Sky (fourth grade). I also live with my two "fur babies" Chloe and Charlie. I am happy to say that NC will be my forever home. I enjoy hiking, exercising, socializing, and traveling. I love the NC mountains!

Sarah Endorf

I currently serve as a CCR and literacy teacher at Washington GT Magnet Elementary. I graduated from Elon University in 2014 with a degree in Special Education and Elementary Education. This will be my 4th year here at WashinGTon and I love being a Washington Wizard! When I am not at school, I love spending time with my family, dog, and friends. One of my favorite things to do is travel. I try to go to at least one new place each year!

Lauren Socha

I graduated from the University of Central Florida in 2011 with a degree in history and I have worked in Special Education full time since then in many capacities. I am currently working on my masters degree online at UNC Charlotte! My favorite hobby is traveling the world with my wonderful husband Adam. We have been to 8 countries together the last 4 years, and many more are to come. We have two awesome dogs named Lily and Ruby who are spoiled rotten. My favorite thing about teaching is seeing how different every single student's needs are and meeting those needs individually in a positive way. I absolutely love working at Washington Elementary and being a wizard!

Katherine Troxler

I grew up in Raleigh and have a younger sister, two younger brothers, and two silly dogs. I graduated with a Bachelors in Psychology from Elon University. After college I moved to Washington DC for 2 years where I worked for Kennedy Krieger Institute at their Montgomery County campus. I then returned to Raleigh and began working in the AU3 class at Carnage Middle during which time I began the Special Education Master's program at NC State University. I applied for the AU1 teacher position and began at Washington as a lateral entry teacher. I graduated with my Special Education Masters in 2014. I have worked for Division TEACCH during summers as well as provided home therapies for children in the past. I am enjoying my time as a Washington Wizard and teaching in the AU1 classroom.