Return to Headlines
Ms. Chidester's Weekly Message: 10/28/22
Dear Conn Magnet Elementary School Families,
Thank you to all who came out to Conn's first Book Character Day parade! We enjoyed celebrating our favorite book characters with our wonderful CONNmUNITY. A special thank you to Enloe High School's band for making a special appearance. What a great way to end a fabulous week!
Magnet Tours: Magnet tours have started! Do you remember your first moment at our new Conn Magnet Elementary campus? You should see the faces of families smiling and hear their voices of excitement as they join Ms. Chidester, Mr. Kimbro, and Mr. Gridley for tours. Please share this tour sign up link with neighbors and friends who are considering a school for their child(ren) next year. We look forward to seeing families from our neighborhood as well as families completing the magnet application process on an upcoming tour!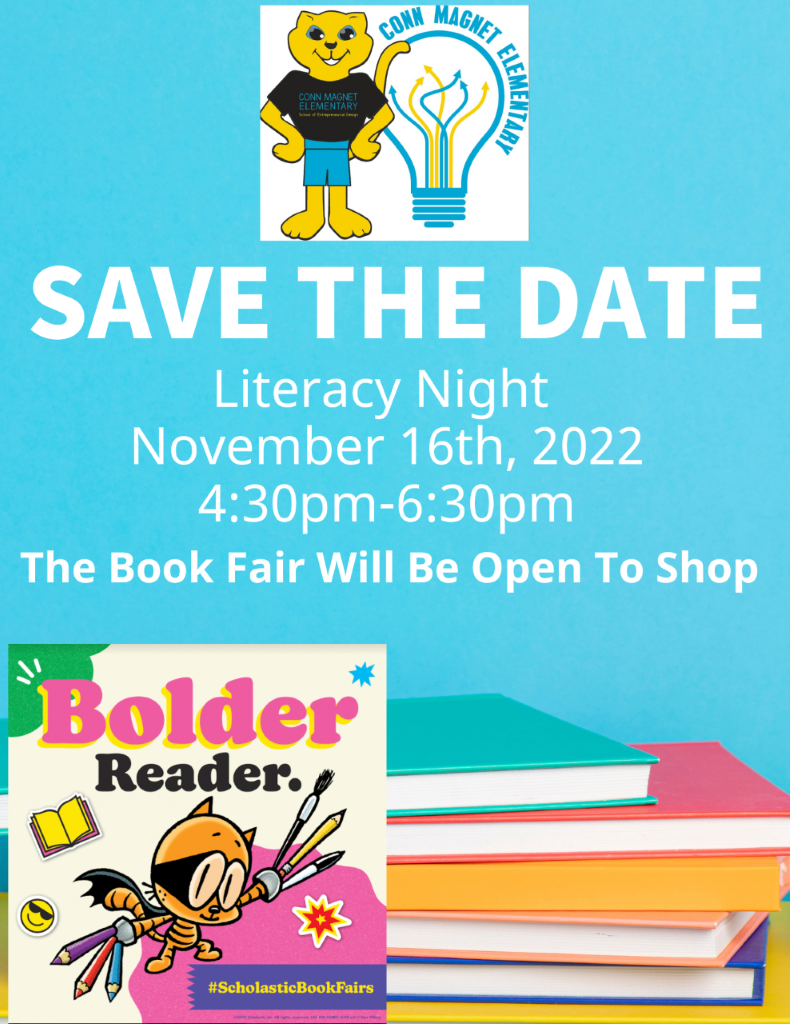 Community Partners: We are continuing to expand our community connections with individuals, families, and businesses to support our learning partnerships. If you or someone you know is interested in supporting learning across our Conn Magnet community, please take a few minutes to complete this form. If you have any questions, please email our Magnet Coordinator, Mr. Gridley, at dgridley@wcpss.net.
Classroom Volunteer Training Dates: We are excited to welcome back volunteers into our classrooms this year. If you are interested in volunteering in our classrooms, we invite you to join us for training on Wednesday, November 30 at 9:00 a.m. An additional training date is listed below for those who can't attend November 30. During training, we will review security procedures, designated times for classroom volunteers, and potential opportunities for assistance. The trainings will be held in the media center. Don't forget, we currently offer volunteer opportunities for lunch duty or media center assistance. Click here to sign up! Additional Training Date: December 12 at 4:00 p.m.
Gabriel Chidester, Principal
Important Dates to Remember
Friday, November 4- Teacher Workday

Tuesday, November 8- Calendar Out/Teacher Workday

Thursday, November 10- Early Release

Friday, November 11- Holiday

Wednesday, November 16- PTA General Meeting, Literacy Night, & Book Fair

Friday, November 18- Let Your Light Shine Bright Day! Wear bright colors!

Wednesday, November 23- Vacation Day

Thursday, November 24- Holiday

Friday, November 25- Holiday

November 30- Volunteer Training