Return to Headlines
Ms. Chidester's Weekly Message: 10/21/22
Dear Conn Magnet Elementary School Families,
Showcase Night: Join us at Conn Magnet Elementary School of Entrepreneurial Design as we celebrate our Quarter 1 Focus Areas Showcase from 5:00 p.m. - 7:00 p.m. on Thursday, October 27. Please check out the schedule below!
5:00 p.m. - 5:30 p.m.-

Tour our Focus Areas Showcase by visiting the Technology Table, Cup Stacking Table, and Artwork on design standing walls

5:30 p.m. - 7:00 p.m.- Live performances include Dance, Chorus, and Snow White and the Seven Entrepreneurs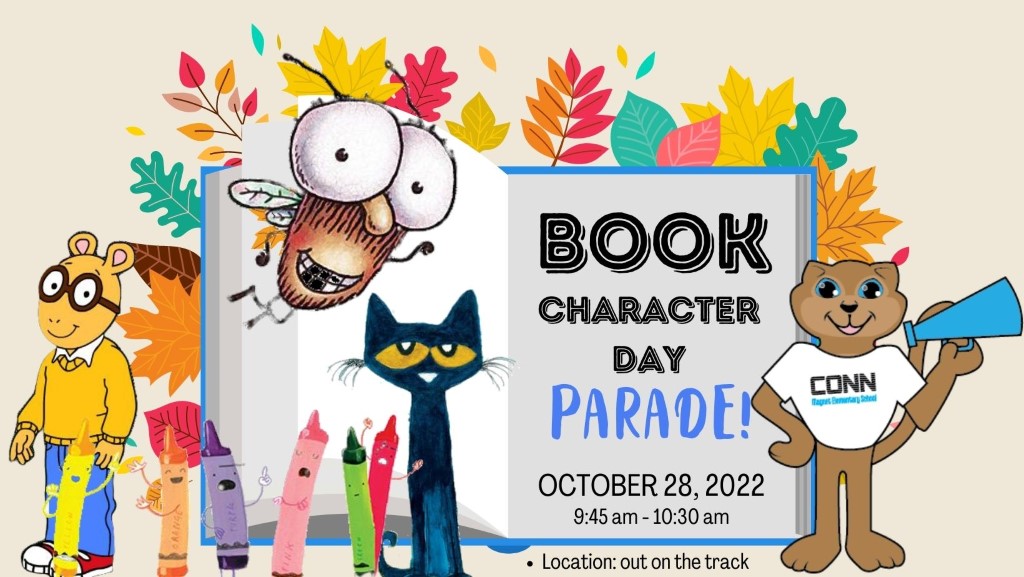 Supplies Needed: Donations for micro design challenges have been coming in. Thank you! The IDEA Factory is being restocked with specific materials to ensure all learners are able to solve problems they care about using our Entrepreneurial Design Cycle of IDEAS as we embed our magnet theme in core instruction. Items we still need include plastic food containers, small cardboard boxes, paper towel rolls, and toilet paper rolls. Thank you again for supporting our learners!
Magnet Tours: Magnet tours have started! Do you remember your first moment at our new Conn Magnet Elementary campus? You should see the faces of families smiling and hear their voices of excitement as they join Ms. Chidester, Mr. Kimbro, and Mr. Gridley for tours. Please share this tour sign up link with neighbors and friends who are considering a school for their child(ren) next year. We look forward to seeing families from our neighborhood as well as families completing the magnet application process on an upcoming tour!
Community Partners: We are continuing to expand our community connections with individuals, families, and businesses to support our learning partnerships. If you or someone you know is interested in supporting learning across our Conn Magnet community, please take a few minutes to complete this form. If you have any questions, please email our Magnet Coordinator, Mr. Gridley, at dgridley@wcpss.net.
Classroom Volunteer Training Dates: We are excited to welcome back volunteers into our classrooms this year. If you are interested in volunteering in our classrooms, we invite you to join us for training on Wednesday, November 30 at 9:00 a.m. An additional training date is listed below for those who can't attend November 30. During training, we will review security procedures, designated times for classroom volunteers, and potential opportunities for assistance. The trainings will be held in the media center. Don't forget, we currently offer volunteer opportunities for lunch duty or media center assistance. Click here to sign up! Additional Training Date: December 12 at 4:00 p.m.
PTA Updates: We had another busy week full of PTA events! Over 60 families joined us as we "Walked, Rolled, and Crunched" on our way to school. We also had another fabulous turn out at our second Community Night Out at Two Roosters. Stay tuned for the total amount of money raised!
With only ten days left for giving, we need $3,600 to reach our All For Conn goal! Will your child's class be the one to get to pie Ms. Chidester and Mr. Kimbro? Make your donation today! Click here for more information.
Gabriel Chidester, Principal
Important Dates to Remember
Friday, October 28- Book Character Day

Parade

Friday, November 4- Teacher Workday

Tuesday, November 8- Calendar Out/Teacher Workday

Thursday, November 10- Early Release

Friday, November 11- Holiday

Wednesday, November 23- Vacation Day

Thursday, November 24- Holiday

Friday, November 25- Holiday

November 30- 9:00 a.m.- Volunteer Training