MAGNET PATHWAYS AND THEME
Gifted and Talented

This magnet program is rooted in the belief that every student has gifts and talents that are valued and nurtured through this model. Students in GT schools explore an extensive menu of electives, all of which enhance the Common Core and Essential Standards, and all of which are designed to develop students' strengths and interests. Through this structure, students have the opportunity to customize their academic programs by choosing elective courses according to their academic needs and interests. World Language instruction and expanded visual and performing arts opportunities are available K-12.

During their three elective periods students explore new areas of interest or study a particular area in depth. This allows students time to hone their talents or explore new areas of interest. Elective courses are offered on a yearlong, semester, and quarter basis; therefore, a student has the potential to take up to twelve different electives per year.

AIG Basics

Students who are identified by WCPSS as Academically and/or Intellectually Gifted (AIG) participate in the AIG Basics Program. Identified 6th, 7th, and 8th-grade students receive differentiated curriculum and instruction in language arts and/or mathematics within the general education setting. Options may include cluster and flexible skills grouping, differentiated units, and collaborative teaching between the classroom and the AIG teacher. The AIG teacher consults with the classroom teacher regarding differentiated curriculum and instruction and also facilitates a variety of small-group learning experiences. Services vary depending on course offerings and student performance. All schools that offer the AIG basics theme offer it in conjunction with the GT magnet theme.

Program Highlights

Downtown Location

Dynamic partnerships with local and state museums, government organizations, performing and cultural arts centers, as well as area businesses, offer students opportunities to deepen their knowledge and shape their future world.

Elective Offerings

To nurture all of our student's gifts and talents, we offer an expansive elective selection. View our

elective information page

for details.

Small Size

We are comprised of about 605 students and 85 staff members.
Have questions?
Interim: Julianna Martinez-Schultz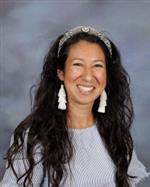 ---
Lauren (Shepard) Michel
Magnet Program Coordinator
(919) 664-5737
ext. 26643