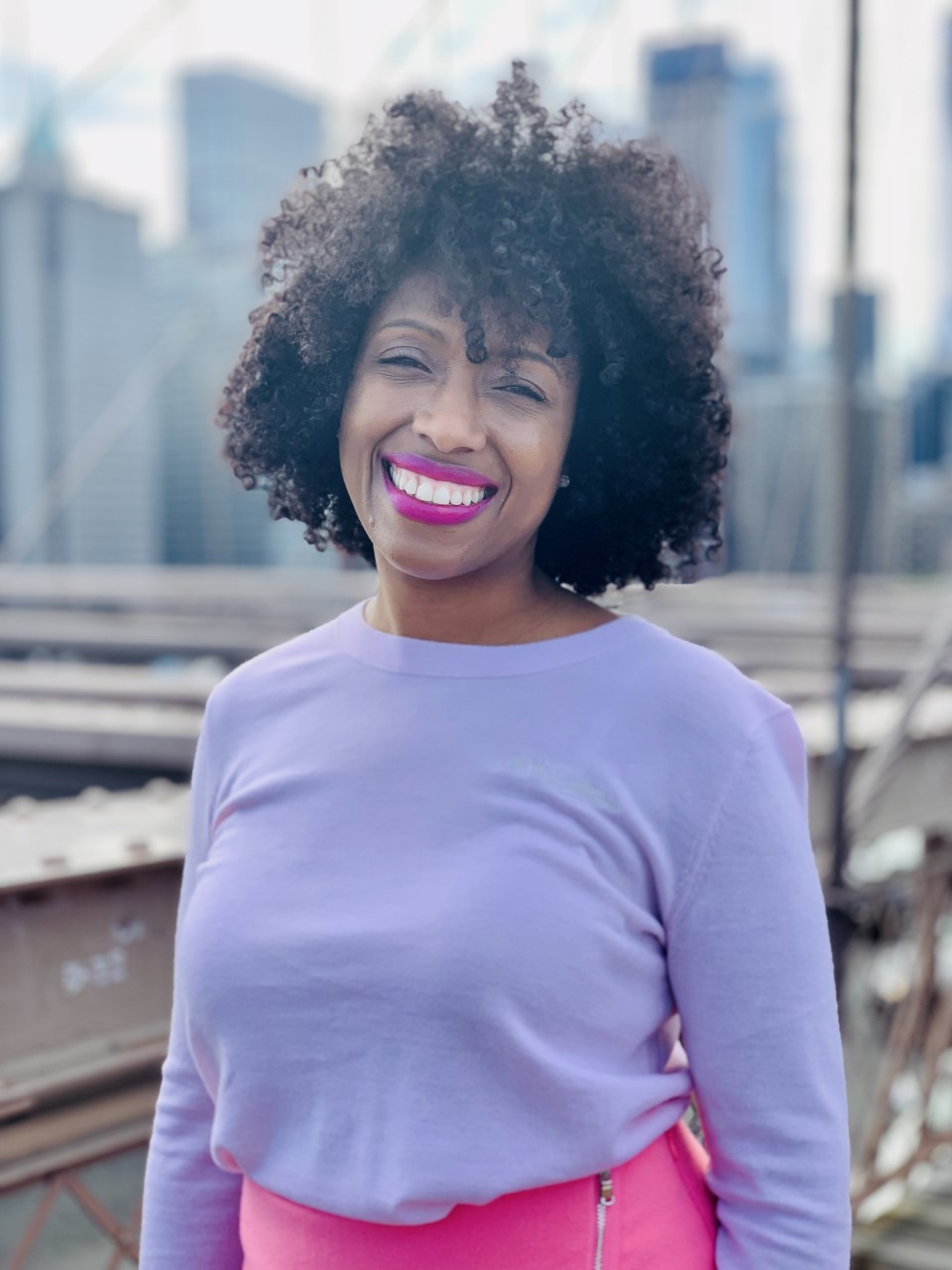 Phone: 919-881-4960 ext. 23102
Email:
Degrees and Certifications:
Natalia Baez-Santos, School Social Worker

Hello York Bulldogs!

I come to this position with 8 years of experience as a school social worker. I earned my MSW at Fordham University, NY. I'm somewhat new to WCPSS, moving from New York City in the summer of 2021. One of my greatest strengths is my ability to forge relationships not only with students but also with school personnel and community coalition leaders.

Parents and families play an integral role in the success of our learners. Ensuring their participation in the emotional and academic experience of their students can be crucial to their growth. My experience also extends to mobilizing family and community resources around young people to help them maximize their potential as members of the community. My favorite part of school social work comes from the organic conversations had when students are at their most vulnerable.

As a proud parent of Justin (age 25), I understand the love and devotion parents have for their children. We love spending time outdoors, visiting museums, and appreciating art. Other interests of mine include traveling to Europe to visit family (where I spent most of my childhood), DIY furnishings, and other crafty endeavors.

I'm excited to support York Elementary as a School Social Worker! Please feel free to reach out to me if there is anything I can do for you.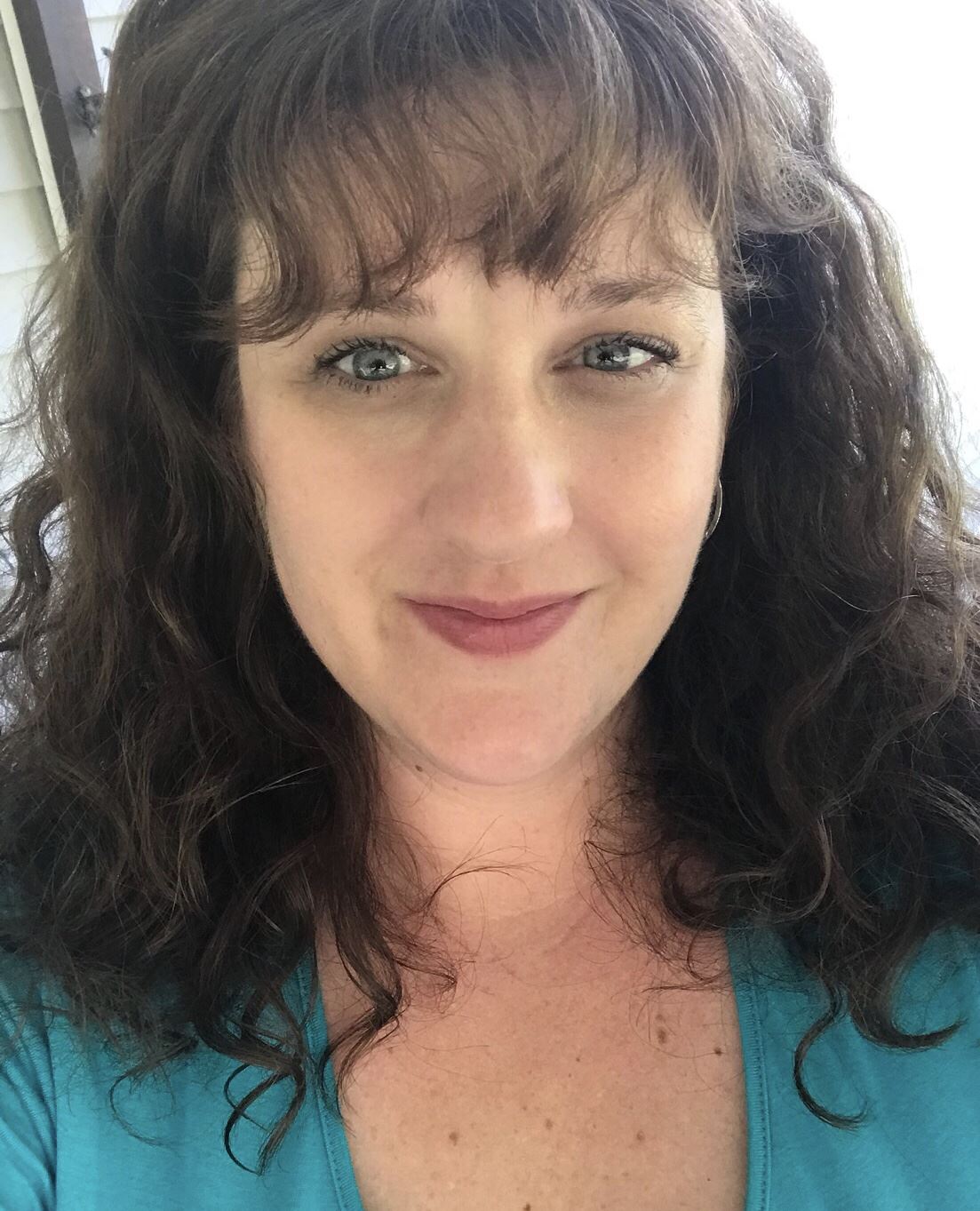 Phone: 919-881-4960 ext.26282
Email:
Degrees and Certifications:
Lori Creech, Instructional Facilitator & Literacy Coach

I love being a part of the wonderful York family of educators, students and families! I have served many different roles in my 11 years at York from Intervention to Cross Categorical Resource and am currently York's Instructional Facilitator and Literacy Coach as well as Testing Coordinator. I taught 6 years prior to York in 1st, 2nd, 3rd and 5th grades and received a Masters in Reading Education at NCSU. Go Wolfpack! I have a 13-year-old daughter who is a York alum and is currently in 8th grade. We have a spoiled Bichapoo dog named Baxter. In my spare time I enjoy reading and doing crafts.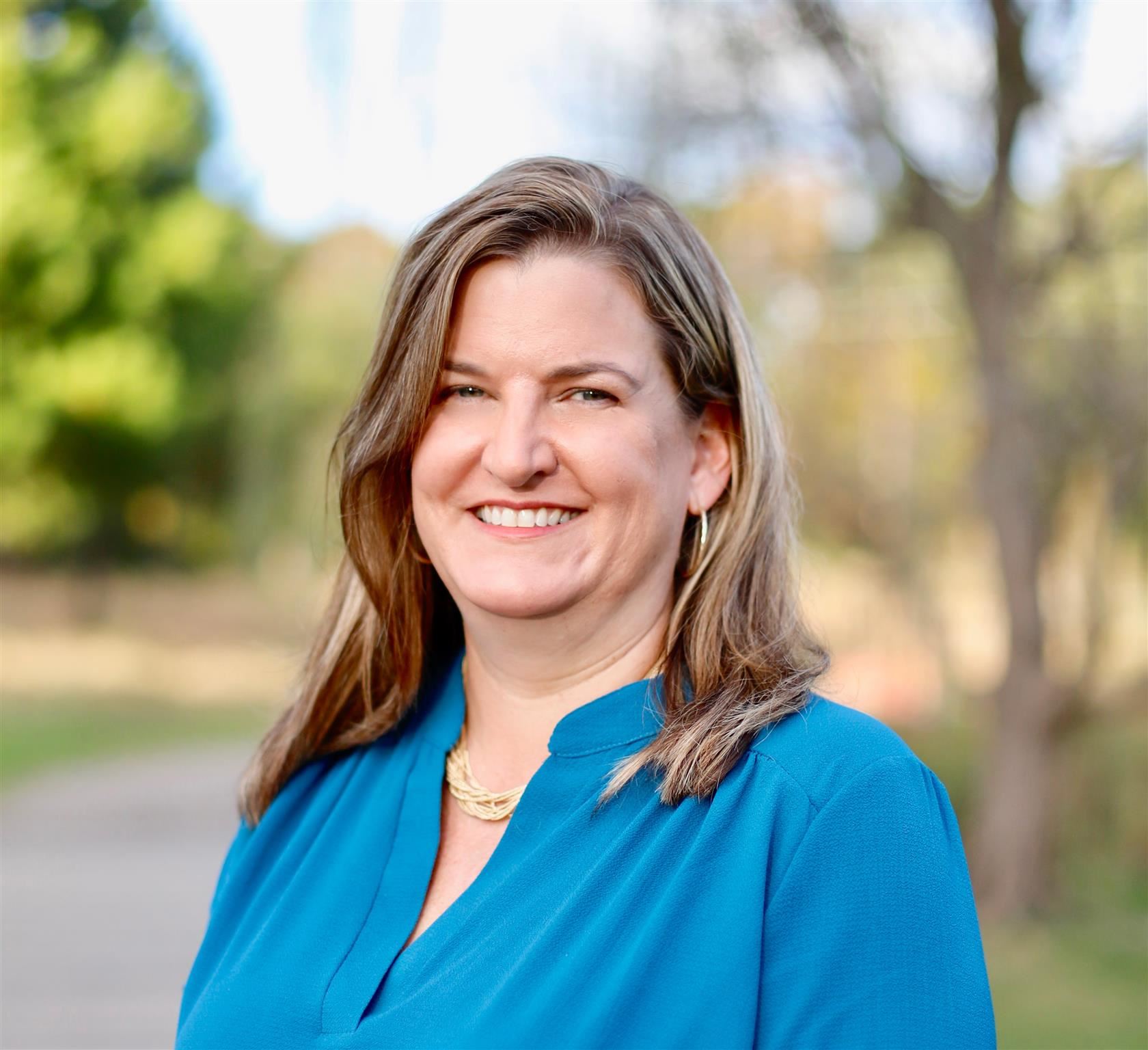 Phone:
Email:
Degrees and Certifications:
Tracy Flynn, Speech

I was born in upstate New York and moved to North Carolina during my 8th grade year. I earned my Bachelor's Degree from East Carolina University (Go Pirates!) and my Master's Degree from Appalachian State University. I have worked as a Speech-Language Pathologist since 1997 and at York Elementary since 2004. I adore my students here at York and consider it an honor and blessing to work with them to empower them to be the best they can be!
Phone:
Email:
Degrees and Certifications:
Cammie Key, Occupational Therapy

I grew up in Charlotte and graduated from The University of North Carolina at Chapel Hill in 2002 with a Master of Science in Occupational Therapy. I have been serving students in Wake County since 2006. I serve several school sites around the county each week. In my free time, I enjoy exercising, cooking, and spending time with my family.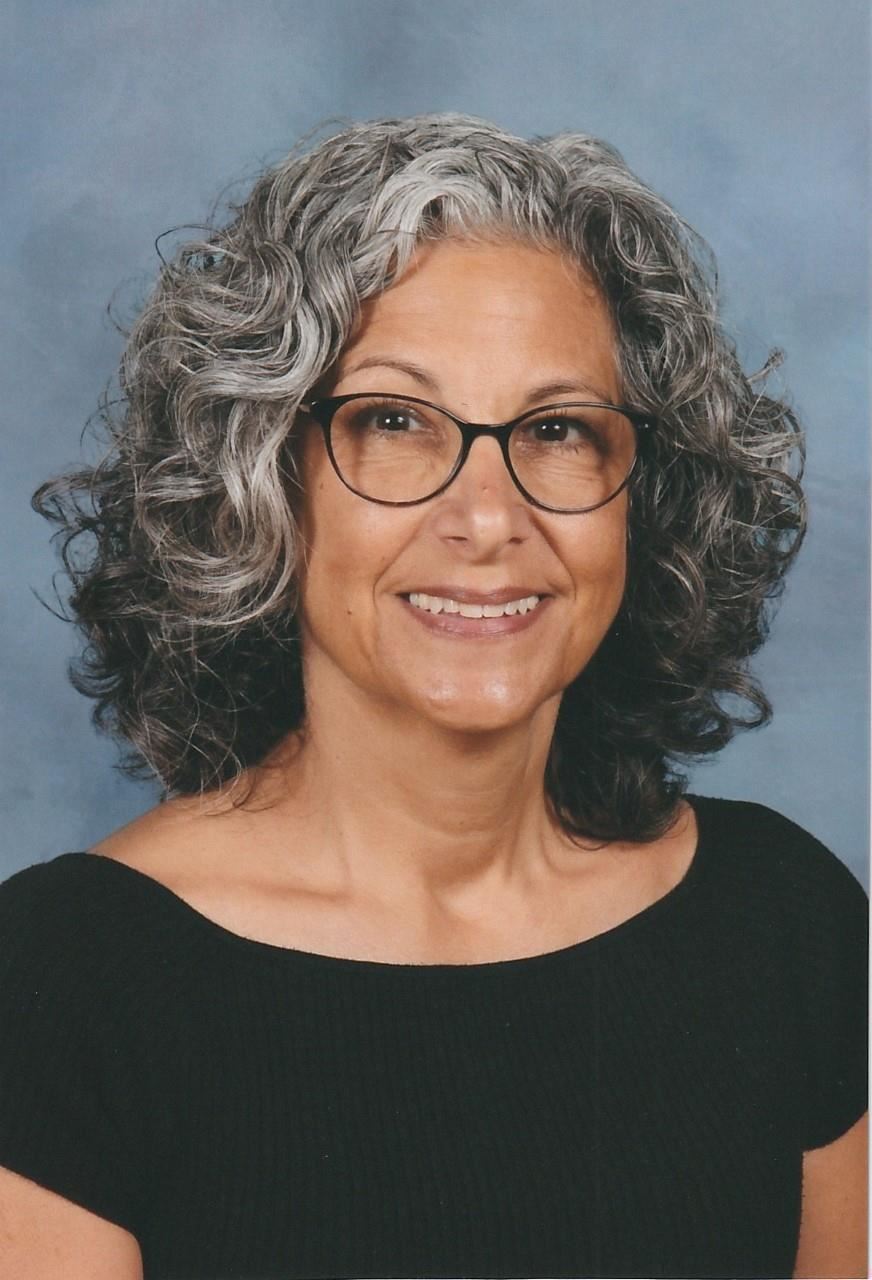 Phone:
Email:
Degrees and Certifications:
Francine Krowiak, Intervention

I moved here to Raleigh from Long Island in 2017 with my husband and 2 daughters. We love living here! I have been teaching since 2008 and recently earned a Master's Degree in Early Childhood Literacy. I came to York Elementary School in January 2018 as an intervention assistant and I feel privileged to have the opportunity to join this wonderful staff and administration. I believe that all children are capable of great things. It is my honor and joy to be a part of their journey.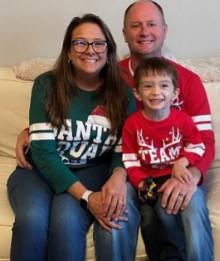 Phone:
Email:
Degrees and Certifications:
Kate LaPorte, Intervention Teacher

Teaching has been etched into my heart since I was a little girl. Being the oldest of four, I often commanded my brother and sisters to play "school" with me. I was always the teacher. I knew from an early age, I had to be a teacher, which was my guiding force that led me to study Elementary Education at East Carolina University in Greenville, NC. I graduated with a Bachelor of Science in May of 1998. Upon graduation, I instructed adults for a Raleigh-based software company but found that there just was not the spark I knew I would find in teaching children. Off I went to look for that spark – in an elementary school. For the past sixteen years, I have taught first, second, and third grades for a local parochial school and third grade at Jeffreys Grove. I enjoy learning from and teaching 'the littles' as they bring more joy to my every day than imaginable.

My father was in the Coast Guard, so I have lived in several places, but claim Elizabeth City, NC as home since I graduated high school there in 1992. In 2010 I married my husband, Jim LaPorte. Together we have a four-year-old son (James Thomas), a beagle (Charlie), two chihuahuas (Lucy and Linus), and a cat named Kitten. We love our son and animals more than anything! When I am not working, I enjoy going on spontaneous adventures with my family, taking walks in my neighborhood, and extended family trips to Disney.

I am excited to bring my love for teaching to York Elementary where I know my heart will delight in the wonder of kindergarten and first grade 'littles.'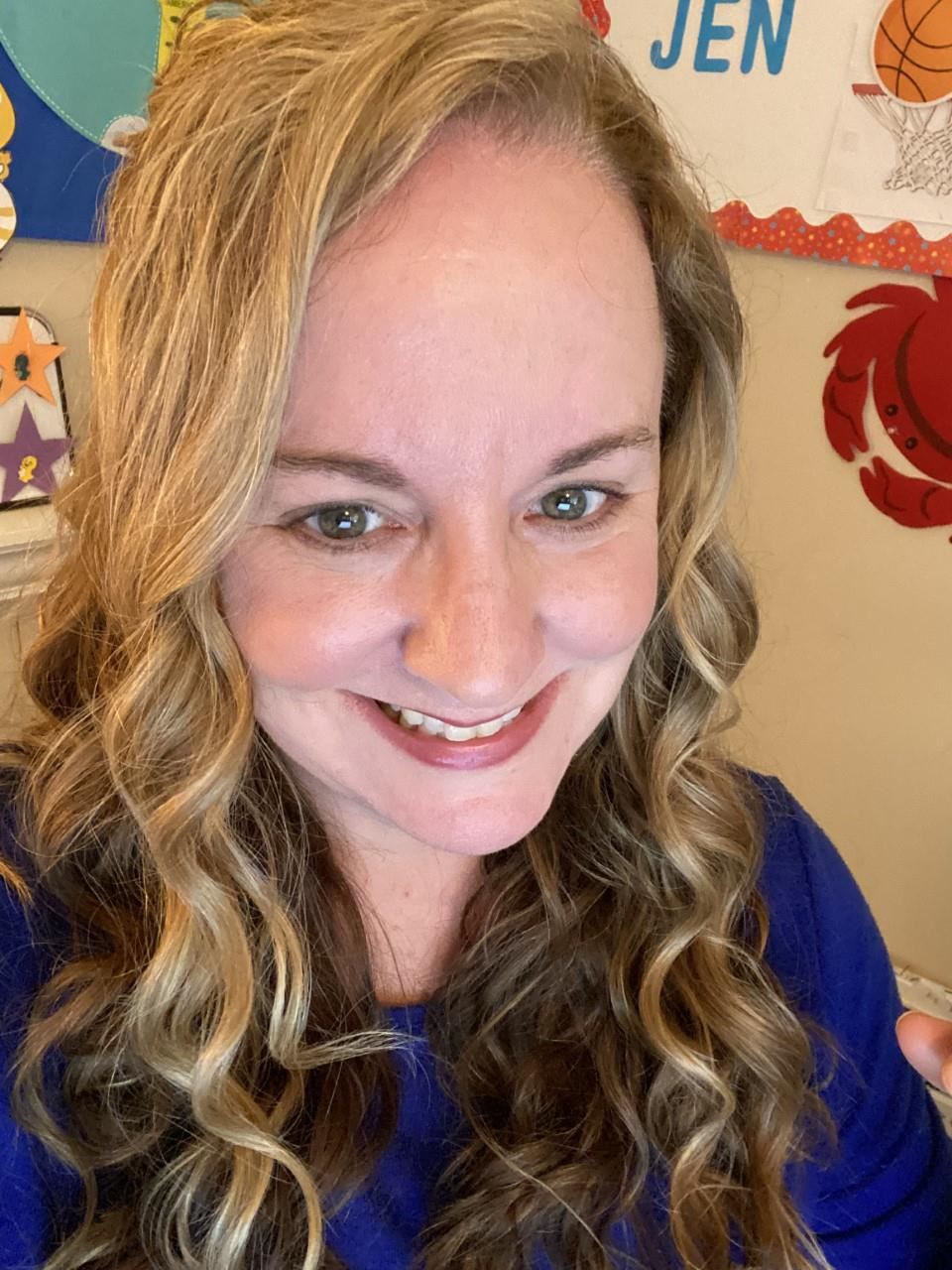 Phone: 919-881-4960 ext. 26290
Email:
Degrees and Certifications:
Jennifer Marois - ML Teacher

I am so excited to be starting my second year as a York Bulldog as the ML teacher - working with multilingual students! A fun fact about me is that I am the oldest of 32 cousins. I graduated from the University of North Carolina at Chapel Hill with a BA in Elementary Education. I have a certification in English as a Second Language and my TESOL which gave me the honor of teaching English virtually to students in Beijing and Shanghai. I have taught 1-3rd grades in Chapel Hill-Carrboro and Wake County, and did reading and math intervention at The Reading Connection of Fort Worth and for Sylvan Learning Center locally. My husband's work took us to Indianapolis, IN and Austin, TX and then we were thrilled to get to circle back here to my beautiful home state. We have a 22-year-old daughter and a 19-year-old son, with whom we enjoy training and playing with our pandemic rescue BULLDOG (Winnie). We also love to walk on the American Tobacco Trail, take mountain and beach trips as a family, and attend live music shows together.
Phone: 919-881-4960 ext. 26287
Email:
Degrees and Certifications:
, School Psychologist

Staff picture and bio coming soon!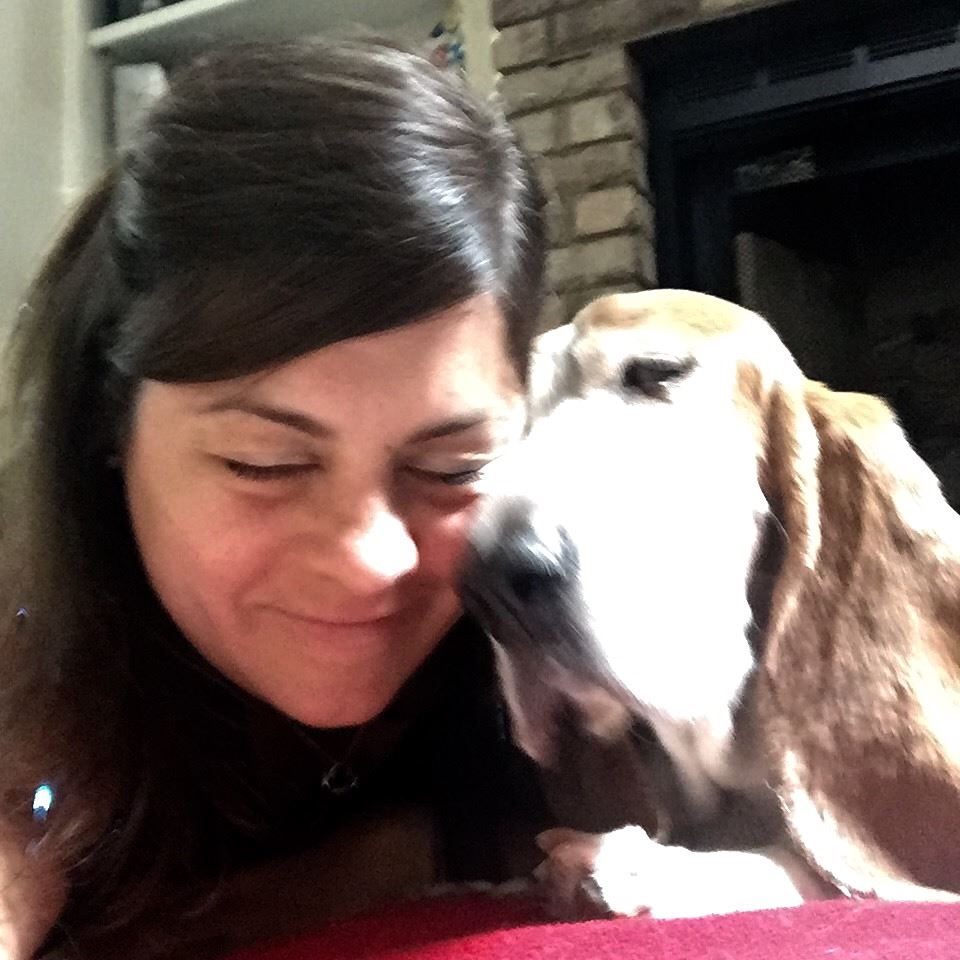 Phone:
Email:
Degrees and Certifications:
Meg Osterhoff, STEM & Intervention

Here's a little bit of info about Coach O or teacher of engineering and all things STEM.

I've taught at York Elementary School for a long time now. I have my master's degree in Elementary Reading, a degree in Elementary Education with a minor in Psychology. My engineering background came from NC State "The Engineering Place" when I worked for them for 6 summers teaching a variety of Engineering camps. Active engagement is incredibly important at all ages as you learn. Coaching teachers at York, in WCPSS, and around the state has been such a joy. I'm able to see more and more teachers embed engineering design principles into their lessons, using STEM, and PBL to teach!

Check out the STEM website for more information and things that are going on in our school! YORK in MOTION Website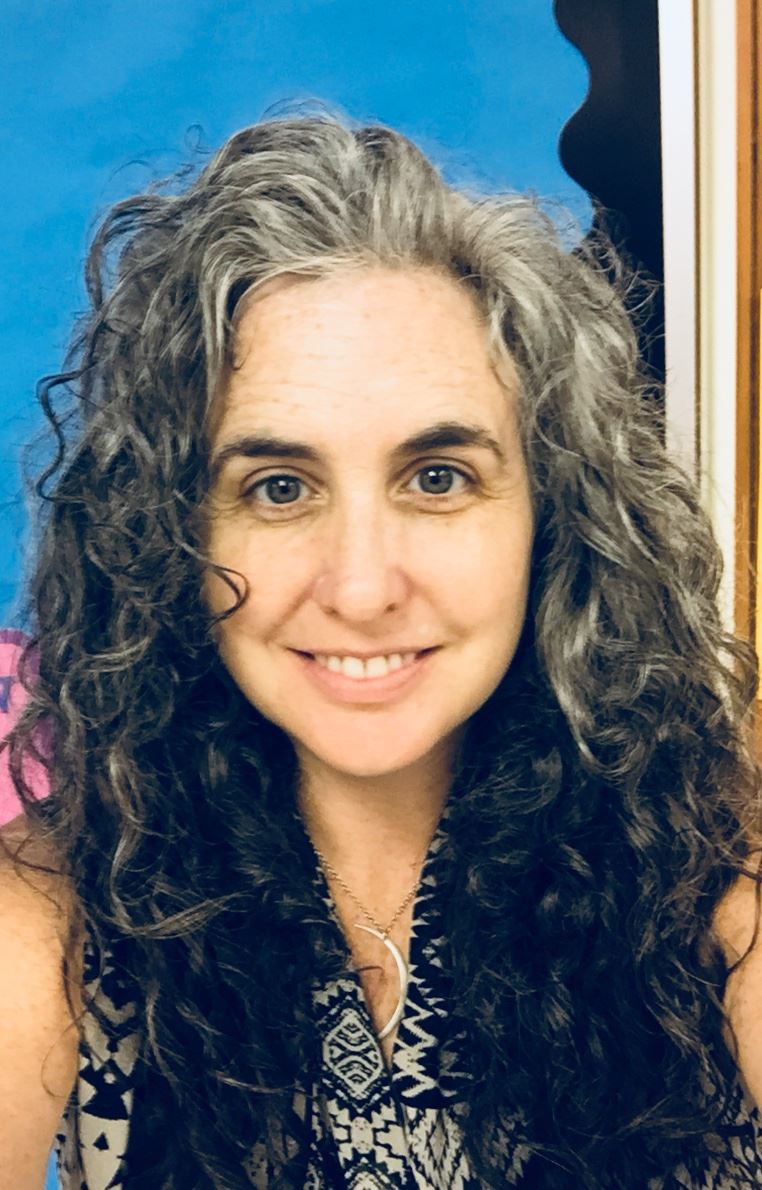 Phone:
Email:
Degrees and Certifications:
Dawn Russo, AIG Teacher

I have been working with AIG students in Wake County since 2007 and love challenging students to reach their full potential. I received my B.S. in Elementary Education at ECU and my M.Ed. at NCSU, I love learning and I hope to instill that same love of learning in my students. When I am not working with students I enjoy exploring the outdoors with my family. We have traveled to 48 states and Canada in our VW Eurovan.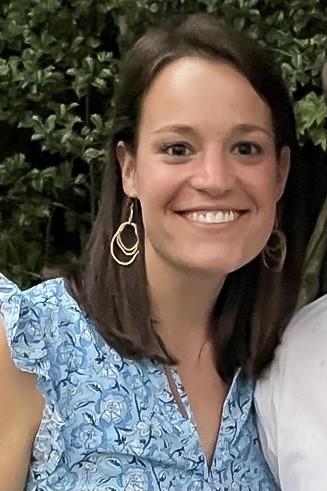 Phone: 919-881-4960 ext.26284
Email:
Degrees and Certifications:
Susannah Wheat, School Counselor

In May of 2018, I received a M.Ed. in Counselor Education (PreK-12, School Counseling) from the University of Virginia in Charlottesville, VA. My passion for working with children and adolescents, the field of education, and the study of psychology cultivated my desire to pursue a career in school counseling.

Each day brings about new, challenging, and rewarding experiences. I could not be more thrilled about my career choice. My toolbox to help students reach their fullest potential continues to develop as I learn and grow in the elementary school setting.

I believe my most important role as a school counselor is to advocate for all students. I see my impact in helping students overcome social/emotional barriers that hinder their academic achievement in collaboration with administrators, educators, and families. The opportunity to work with youth and watch them develop into who they are capable of being is my greatest privilege.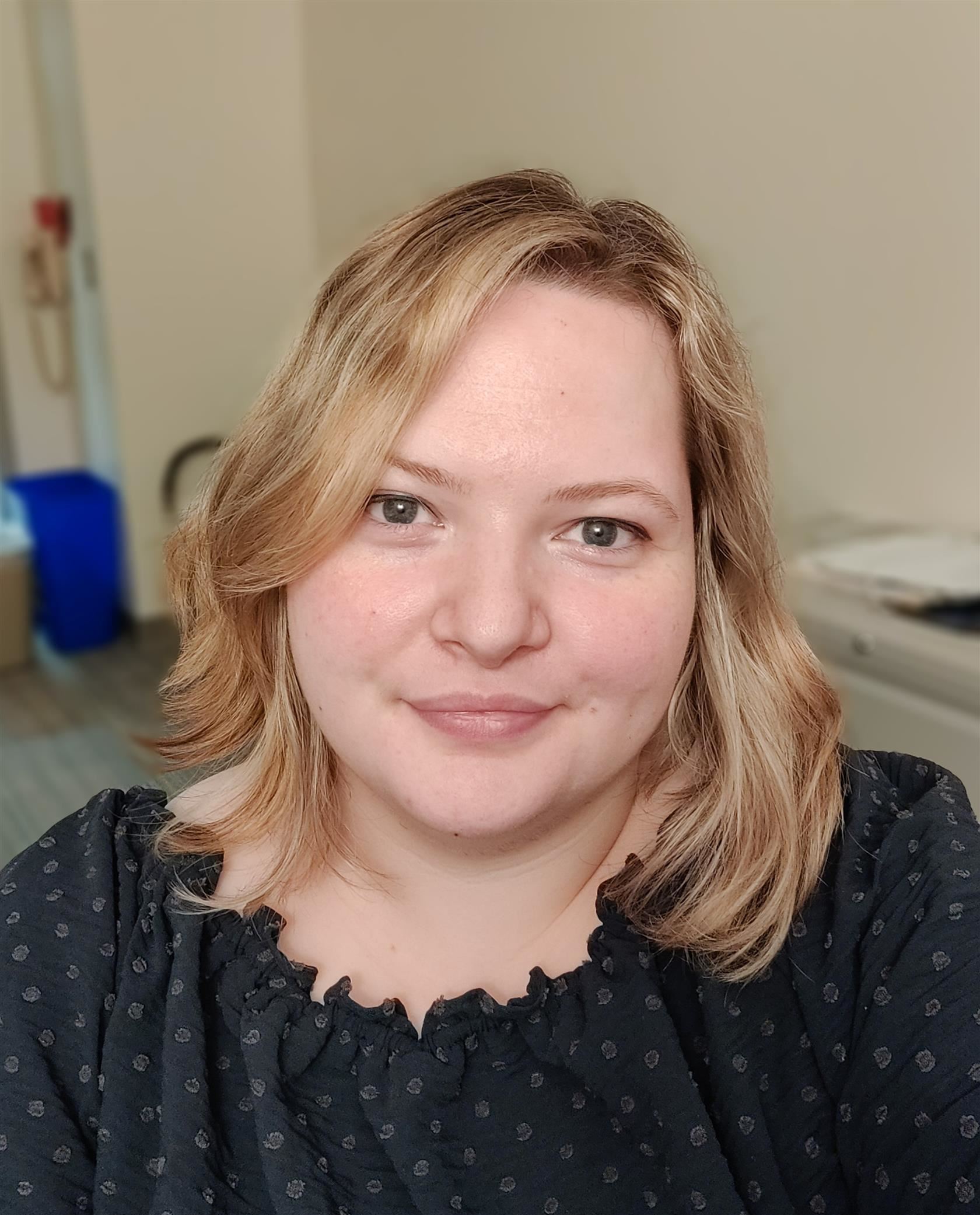 Phone: 919-881-4960 ext. 23187
Email:
Degrees and Certifications:
Carrie Whigham, School Nurse

Hello! This is my first year at York Elementary as their school nurse. I received my B.S. in nursing from Mississippi University for Women and have been practicing as a registered nurse since 2018. I am usually on campus 2-3 days per week at both York Elementary and Leesville Elementary. You can reach me directly via email for questions regarding checking for medication at school and developing health plans. Looking forward to working with our families and students this year!
Phone:
Email:
Degrees and Certifications:
Channa Witanachchi "Dr. W", Intervention Instructional Assistant

Although born on the tropical island of Sri Lanka, I have been in the US since 1976. I love learning! I spent over 14 years in college earning two Bachelors degrees (Geology from Occidental College in Los Angeles and Medical Technology from UNC-Chapel Hill), a Masters degree (Geology from Bryn Mawr College in Philadelphia), and a PhD (Soil Science from NC State University). I am generally interested in the sciences – from earth science, agriculture, horticulture, climate, public health, and many other fields. I have worked for UNC Hospitals and the NC Department of Environment and Natural Resources. I also served as a teaching assistant and research assistant at some colleges and universities. I have been in the Raleigh-Durham area since 1987. I have extensive experience as a substitute teacher and have always felt accepted and welcomed at York!

Phone:
Email:
Degrees and Certifications:
Gregory Jackson, Building Substitute

Gregory grew up in New Jersey. After graduating from Montclair Kimberly Academy, he went on to graduate from Rutgers University with a B.S. in Business Management. He then began a 25-year career that started with New Jersey Bell and ended with AT&T. Over those 25 years, Gregory worked in many positions, starting with sales, moving to sales support, then technical support and ending as a District Manager in technical support. Gregory moved to North Carolina in 1998. He later left AT&T and moved into the financial industry as a stock trader. He also dabbled in the Event Security business, working for PNC, Live Nation, and Staff One. In 2018, Gregory started his first teaching position with "Introduction to Computers" at Wake Tech Community College. That same year, he also started working for the Wake County Public School System as a substitute. He began his first long-term sub assignment as a Media Specialist with York Elementary in January of 2021. Gregory was ordained as a Deacon in his church. He has been married for 47 years and has one son living in Oakland, CA. He is excited to be included as part of the YES staff.
Phone: 919-881-4960 ext. 26283
Email:
Degrees and Certifications:
Child Nutrition/Cafeteria Services Team

Picture/Bio coming soon!

Pam Acosta-Garcia (Cafeteria Manager)

May Tien

LaTisha Small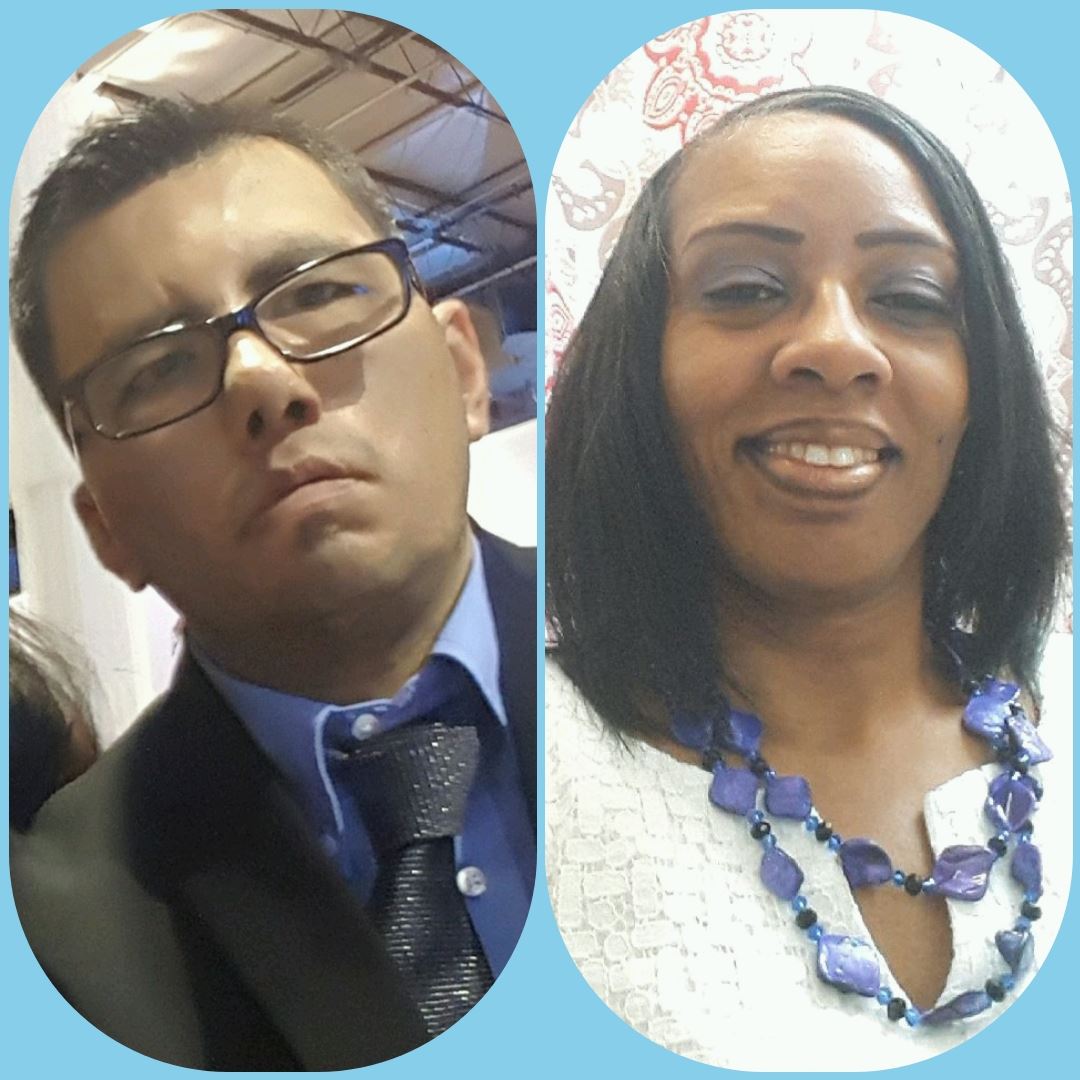 Phone: 919-881-4960 ext. 26286
Email:
Degrees and Certifications:
Custodial Services Team

Treena Hines and Jose Torres are the fabulous duo who keep our school shiny and bright. If you ever have a need, they will be there in a jiffy! Treena updates our bulletin boards in the building, loves to tackle DIY painting projects and garden. Jose always has a kind word to share when he pops in during the afternoon to help get classrooms and learning spaces ready for another day of learning. So thankful for this phenomenal team!