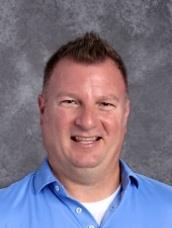 Phone:
Email:
Degrees and Certifications:
David Fulford

I received my teaching degree from Eastern Michigan University. In 2005, I moved to Raleigh and started teaching in North Carolina. I've been at York since 2006 and absolutely love it! Family is very important to me (as I'm 1 of 6 children). I enjoy cooking, spending time with my friends, and movie nights with my students.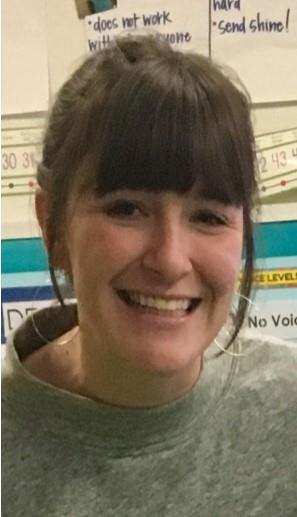 Phone:
Email:
Degrees and Certifications:
Caroline Graebe

I am so excited to join the York community! I earned my BA in English from Appalachian State and my M.Ed from Alverno College during my time as a Teach for America corps member in Milwaukee, WI. After working in Wisconsin, I returned to my hometown of Raleigh to teach at Stough Elementary. Most recently I have been teaching at Two Rivers Public Charter School in Washington, DC. I love spending time with my family, traveling, hiking, reading, and working on crossword puzzles. I am looking forward to working in partnership with families to make this year fantastic!
Phone:
Email:
Degrees and Certifications:
Lauren Stone

I am a recent graduate of NC State University and I am ecstatic to be joining the amazing staff at York. I grew up about 2 hours northwest of Raleigh near Pilot Mountain. I love being outdoors — hiking, kayaking, playing sports — and I absolutely love animals (especially my cat, Cass). I am passionate about music, anything competitive, and making a positive impact on as many people as possible.
Phone:
Email:
Degrees and Certifications:
Channa Witanachchi "Dr. W", Instructional Assistant

Although born on the tropical island of Sri Lanka, I have been in the US since 1976. I love learning! I spent over 14 years in college earning two Bachelors degrees (Geology from Occidental College in Los Angeles and Medical Technology from UNC-Chapel Hill), a Masters degree (Geology from Bryn Mawr College in Philadelphia), and a PhD (Soil Science from NC State University). I am generally interested in the sciences – from earth science, agriculture, horticulture, climate, public health, and many other fields. I have worked for UNC Hospitals and the NC Department of Environment and Natural Resources. Also served as a teaching assistant and research assistant at some colleges and universities. I have been in the Raleigh-Durham area since 1987. I have extensive experience as a substitute teacher and always felt accepted and welcomed at York!