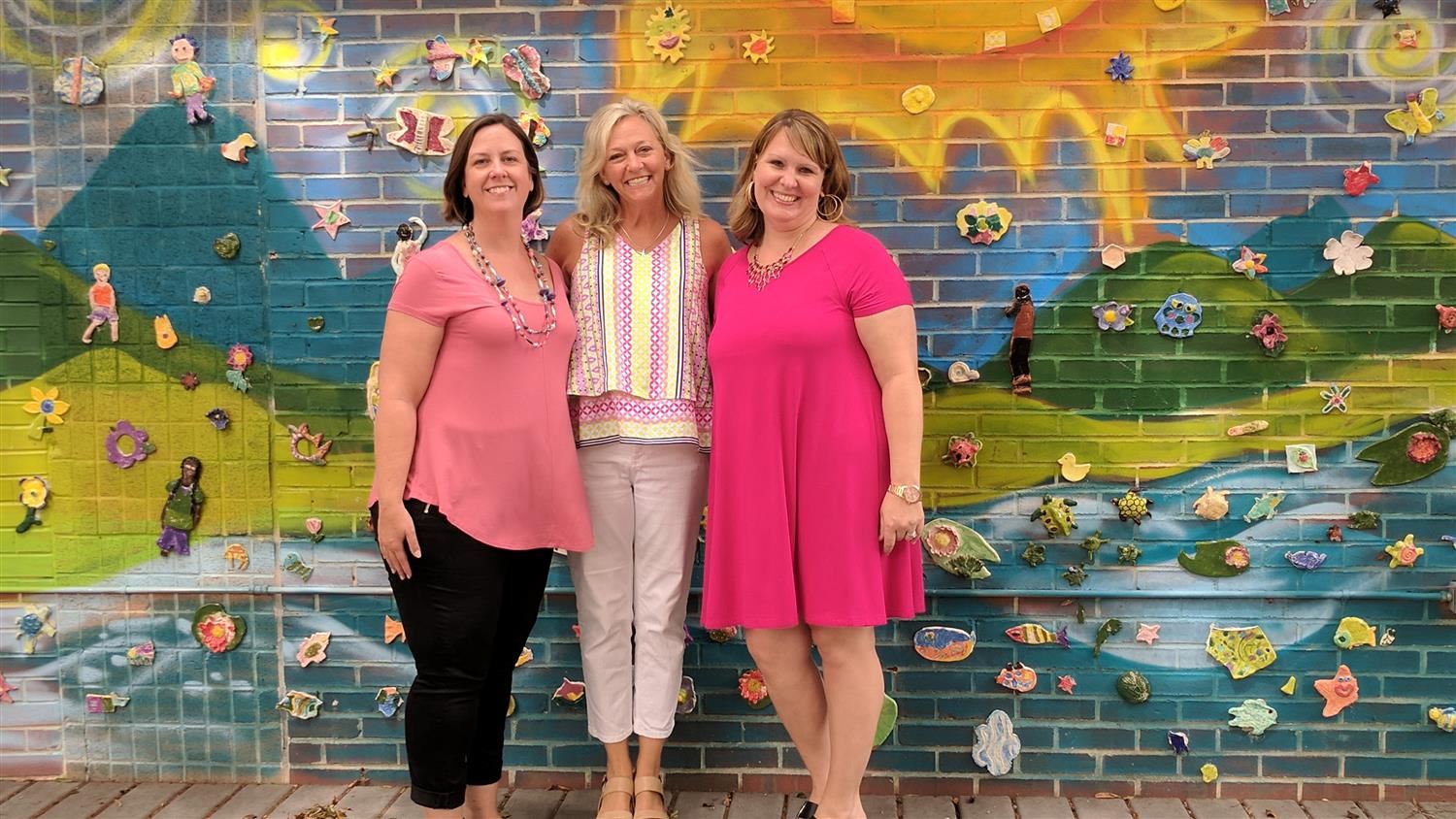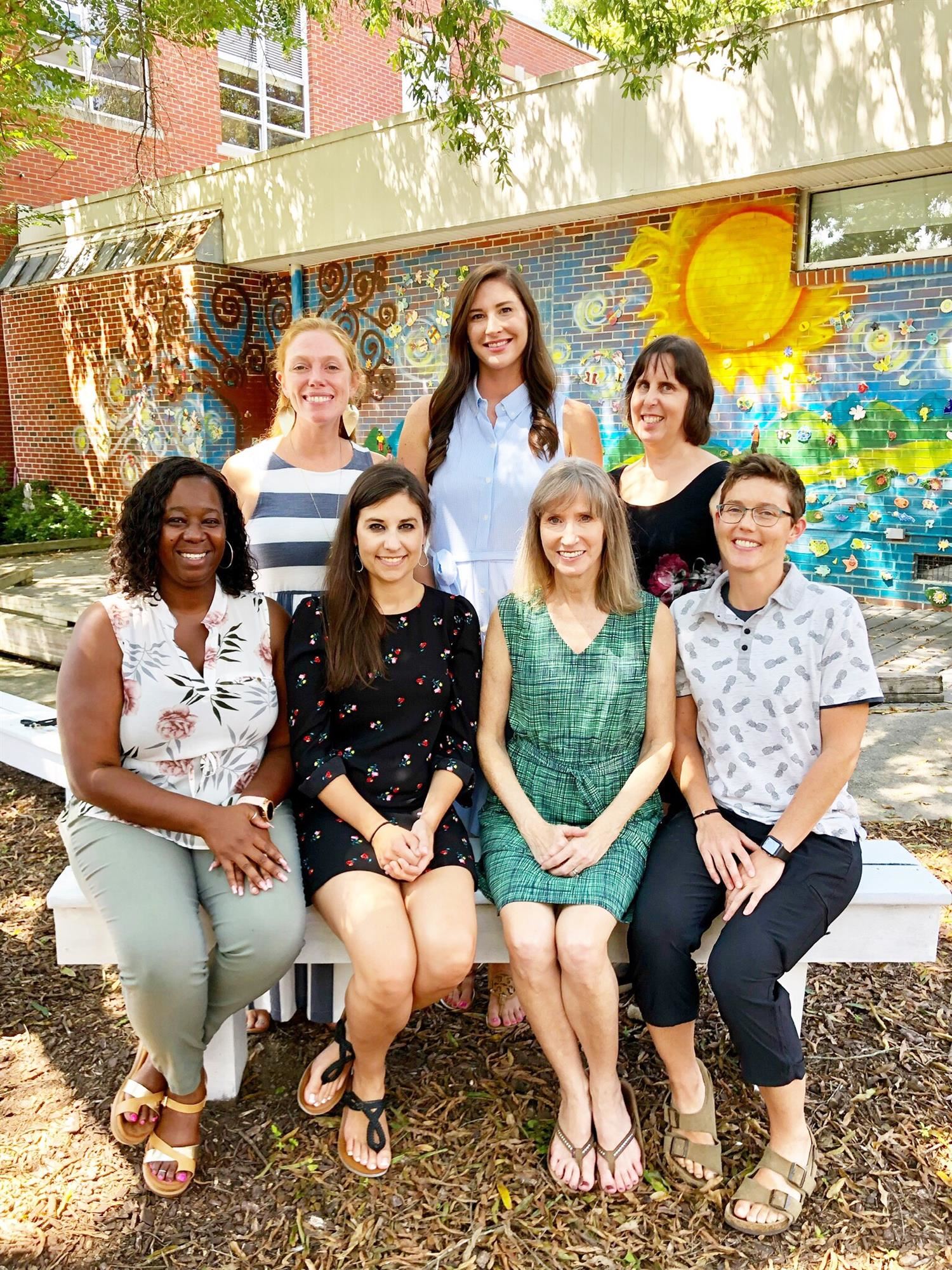 Teacher Bios
Maeve McAuliffe ID Mild 3-5

Jennifer Tuite - SPED

Mrs. Tuite serves as a Sped teacher at Hunter. She has been in education for many years as a fifth grade teacher, second grade teacher and special education teacher. She graduated from UNC-Chapel Hill with an elementary education degree and then earned a Master's Degree in literacy education at Indiana University- Bloomington. She has always been passionate about helping children reach their full potential. She enjoys spending time outdoors, doing art projects, reading and visiting museums with her husband and their two small children.

Carol Wood - AIG/Intervention

Brooke Dillon - AIG/Intervention

Mrs. Dillon has been in education for over seven years and loves getting students invested in their learning. She teaches Math, Science, Writing, and several exciting electives at Hunter. She earned her Master's Degree at East Carolina University, along with additional licensures in Academically Intellectually Gifted and Reading. Mrs. Dillon is passionate about diversity, collaboration, teaching gifted learners, and making learning fun. Mrs. Dillon's favorite part of being at Hunter is the diverse staff and students, and teaching electives. Outside of school, she loves to visit her family who lives in Baltimore, Maryland, relax on the beach, and cheer on the NFL Ravens!

Danielle Kelly-Headen - Pre-K

Cheryl Dunn - PreK TA

Ms. Dunn has served as a Teacher Assistant for over 20 years. When Ms. Dunn is not helping her students, she enjoys trips to the beach, attending festivals and spending time with her family. Ms. Dunn chose a career in education because she enjoys working with children and giving them the special attention they need to succeed. She is married and the proud mother of two daughters.

Lisa Wetzel - SPED

Mrs. Wetzel is a North Carolina native from Burlington, although she has lived in Raleigh for many years. She is married and has 3 grown children, a daughter-in-law, and 2 grandkids. In her free time, she likes to walk and play tennis. She loves to read (and loves teaching children to read). Her current favorite children's book is Because of Winn Dixie and her current favorite adult read is a memoir, The Glass Castle. She has worked in Special Education for many years and is excited to be a part of the Hunter team.

Cecelia Joyce - AIG

Mrs. Joyce has been an AIG teacher for several years in Wake

County. She also taught 2nd, 3rd, and 5th grades and even elementary Spanish before that. Mrs. Joyce loves to travel, read, watch movies, shop, bake, and do yoga in her spare time. She has a wonderful husband and two daughters in middle school who keep her busy! Mrs. Joyce is a former Hunter parent, as well. Mrs. Joyce is thrilled to be a part of the Hunter family!

Kim Seibert - ESL

Ms. Seibert went to school in Brussels, Belgium from 4th through 8th grade, where she learned what it was like to be a minority language speaker first-hand. As an adult she lived in France, Finland, and Canada and visited many countries in Europe and Northern Europe, As a high school student she learned to speak Spanish. Her experiences living in and visiting other countries and her love of languages inspired her to teach children to speak English. Ms. Seibert earned her Master of Arts in Teaching in English as a Second Language (ESL) at UNC-Chapel Hill. She enjoys helping families and classroom teachers understand how to support our English Language Learners (ELLs) in acquiring social and academic language. She has three children and a blue parakeet, which enjoys flying around her family room and landing on her head. She also loves to go to the beach and reads Fantasy, Science Fiction, and mysteries in her free time.

Angie Parham - AIG Coordinator

Mrs. Parham is an AIG Specialist at Hunter. She loves Hunter because of the creativity she gets to use each day in her teaching. All of her teaching career has been at Hunter which includes experience in first, second, and fifth grades. As the AIG Specialist, Mrs. Parham really enjoys teaching all the grade levels and the many exciting electives like Scholastic Pursuit, Yearbook, and Learning Through Experimentation. When she is not teaching, Mrs. Parham likes to spend time with her family. Most of her time is spent with her husband, James, watching their son, Dylan, play football and their daughter, Morgan, dance.

Jenni Johnson - K-2 AIG/Magnet Coordinator

Mrs. Jenni Johnson loves the amazing teaching opportunities offered at Hunter! She graduated from Peace College and East Carolina University and is passionate about finding the gifts within each child. When she was in elementary school, she set up her own classroom in her bedroom—a few stuffed animals and a submissive sister made for quite the student population! Her mom even paid her 50c to help her sister learn to read! (She thought it was awesome to get paid for something she loved doing!!) For Mrs. Johnson, the best part about being a Hunter teacher is kids, kids, and more kids! She loves all the diverse personalities that make up the classes she teaches. As part of the Hunter staff, Mrs. Johnson holds a dual position. She is the Magnet/Elective Coordinator and the Gifted Specialist for K-2. Outside of school, Mrs. Johnson loves spending time at the beach, singing in the church choir, playing tennis, watching birds, and best of all, spending time with her family! Among her favorite books, is the Newberry award winning Because of Winn Dixie thanks to the way that Kate DiCamillo brings dysfunctional people together to learn lessons of life, love, and forgiveness. One of her favorite electives to teach is "It's for the Birds!" because she loves observing the habits of birds and learning to identify new birds!

Caroline Gaul - Speech/Language

Mrs. Gaul is a Pennsylvania native. She earned her B.A. from West Chester University in 2008 and earned her M.S. from The University of the District of Columbia in 2010. She holds the Certificate of Clinical Competence (CCC) from the American Speech and Hearing Association (ASHA) as well as a North Carolina Board of Examiners SLP license. Mrs. Gaul enjoys going to the beach and spending time with her husband and daughter.

Janelle Ebersole - ID Mild/SPED

Ms. Ebersole is currently serving as the self contained teacher for the Intellecutally Disabled Mild classroom for students in third through fifth grades. She has been working within special education throughout her time as a teacher. Ms. Ebersole enjoys traveling and recently went to Niagara Falls for the first time. When able to to have free time she enjoys being outdoors or reading.