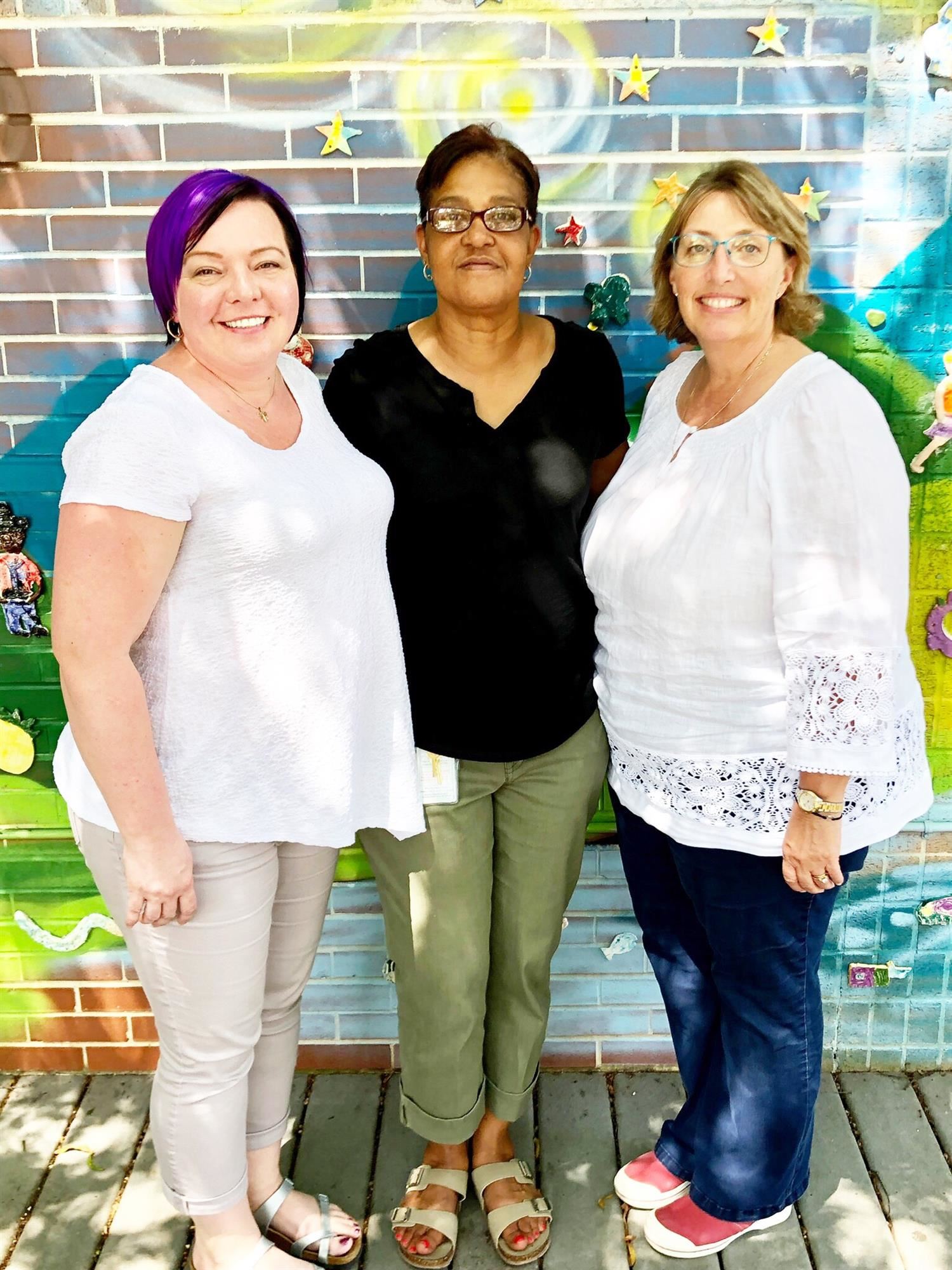 Teacher Bios
Jan Hargrove - Interim Principal

Mrs. Hargrove is excited to join the Hunter School Community as the Interim Principal for the fall semester. She is a retired principal who finds that being in a school – working with children and adults – allows her to experience the best of all worlds. Her passion for education led to a 40 year career, and counting. When she is not at school she enjoys traveling, reading and spending time with her family, especially grandchildren Owen and Lizzie. When you see her in the hallways, ask what her favorite book is (hint: Shel Silverstein wrote it!).

Briana Pelton - Principal

Briana Pelton serves as the Principal of Hunter GT / AIG Magnet Elementary School in Raleigh, North Carolina as a part of the Wake County Public School System. She has been an educator for many years, and graduated from the University of North Carolina at Chapel Hill with Bachelor of Arts degrees in English and Elementary Education and a Masters in Education in School Administration. Prior to serving as Principal at Hunter, Ms. Pelton was the assistant principal at A. B. Combs Leadership Magnet Elementary School. Ms. Pelton has taught kindergarten, first, second, and fourth grades, and she served as an elementary classroom teacher in a Spanish / English Dual Immersion Program for seven years. Ms. Pelton was a 2006 Kenan Fellow in which she researched and designed curriculum to support the teaching of inquiry science practices in elementary classrooms, especially in the area of physical science. Ms. Pelton was honored to be recognized as Chapel Hill - Carrboro City School's District Teacher of the Year in 2008, and the University of North Carolina School of Education's Outstanding Young Alumna. Ms. Pelton is currently interested in researching and understanding ways to help families of all backgrounds feel vested and valued within the school community as a means of working to close racial achievement gaps. Outside of school, Ms. Pelton enjoys spending time with her husband, and two young sons, with the goal of being outside as much as possible.

Jared Moore - Assistant Principal

Mr. Moore serves as Assistant Principal at Hunter GT/AIG Magnet Elementary School. Mr. Moore has worked in several different capacities throughout his educational career; including US History teacher, baseball coach, and even high school testing coordinator.

During his career, Mr. Moore has seen the true impact both parents and the surrounding community can have on the well being of a child. He hopes to bring forth a collaborative mindset and encourage parents to take complete ownership of their student's educational experience.

Mr. Moore attended Appalachian State University and gained his Master's Degree from Gardner Webb University in Executive Leadership.

During his down time, Mr. Moore enjoys spending time with his family; and when time permits, the occasional round of golf. Mr. Moore enjoys all sports and loves a good fall football game! Please feel free to stop by and say hello!

BJ Hernandez - Receptionist

Patrice Lewis - Administrative Assistant

I've been at Hunter for 30 years and can't imagine being anyplace else! I'm married, have two grown children and five grandkids. I enjoy watching sports in my free time.

Mary Hardy - Data Manager

I'm originally from Illinois, and have been working with Wake County for ten years. I'm married with two boys, one at UNC-Wilmington and the other a senior at Leesville High School.