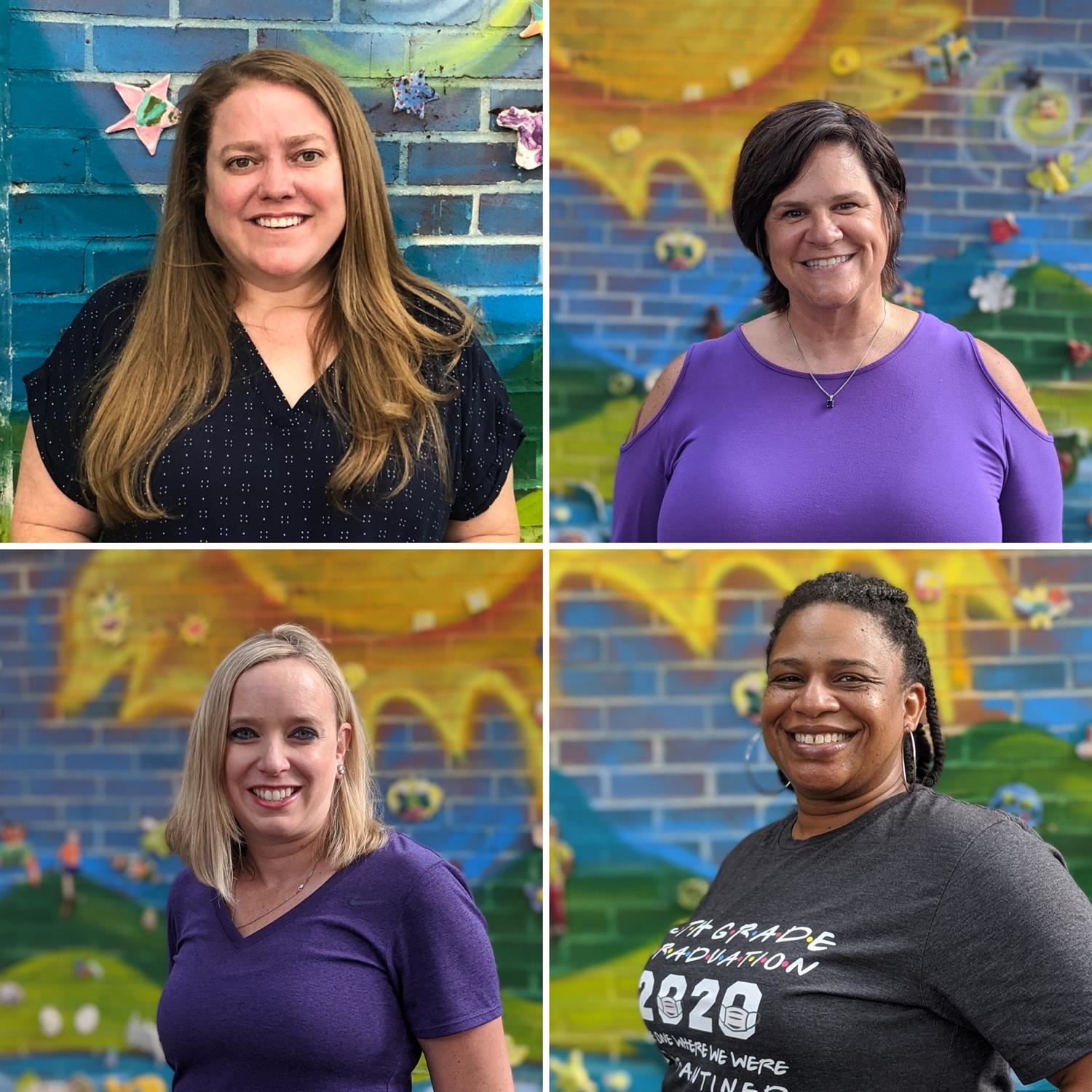 Teacher Bios
Katherine Worley

Ms. Worley was born and raised in Chapel Hill, North Carolina. She graduated from Appalachian State University and got her Gifted Licensure at Duke University. She has been teaching since 2000 and has been teaching at Hunter since 2013. Ms. Worley is an avid reader and especially loves the Harry Potter series. In her free time, she enjoys cooking, doing puzzles, and spending time with friends and family. During basketball season, you can find Ms. Worley cheering on the Tar Heels. Most of all, Ms. Worley loves being a teacher!

Jade Tucker

Ms. Tucker teachers fifth grade

math, science, and social studies

. Ms. Tucker is excited to be back into the magnet setting since she previously was at Fuller Elementary several years ago. She attended the State University of New York where she also played soccer as a goalie. Ms. Tucker loves watching her 5th graders learn in collaborative groups. Allowing students to learn from each other and sharing their own ideas puts a smile on her face. She lives in Wendell and has a daughter that attends NC State majoring in Zoology and Spanish. Her daughter had the experience of magnet schools at Fuller Elementary, Carnage Middle, and Enloe High school. Ms. Tucker enjoys working out, visiting family in New York, and movies.

Carol Wooten

Mrs. Wooten teaches fifth grade math and science. She loves teaching and has been an educator at Hunter GT/AIG Magnet Elementary for many years. She utilizes project-based and inquiry-based instruction in the classroom. Making connections to the real world is vital to a firm understanding of the math and science content. Her favorite electives to teach include Science Olympiad, Introduction to Engineering for Boys and Girls, and Physics in Action. She lives in Cary with her husband, Todd, and two sons, Christopher and Garrett. Christopher is a first grader at Hunter and Garrett is enrolled in a pre-kindergarten program in Cary. Both boys enjoy designing train tracks and taking karate classes.

Suanne McKay

My name is Suanne McKay and I will be teaching fifth grade at Hunter. I am very excited about the new school year and the journey we will experience!!! My family and I are originally from Harnett County where I taught for many years.

"Falcon Pride" I am a graduate of St. Augustine's College where I received a degree in Business Administration. I received my Masters in Marketing Education from NC State University. In 2014 I concluded my studies at Campbell University receiving a Masters in School Administration. Teaching is a my passion and I am very fortunate to have a career that touches the lives of so many children and their families.

I look forward to making community connections and guiding our children to their beautiful futures!!!!