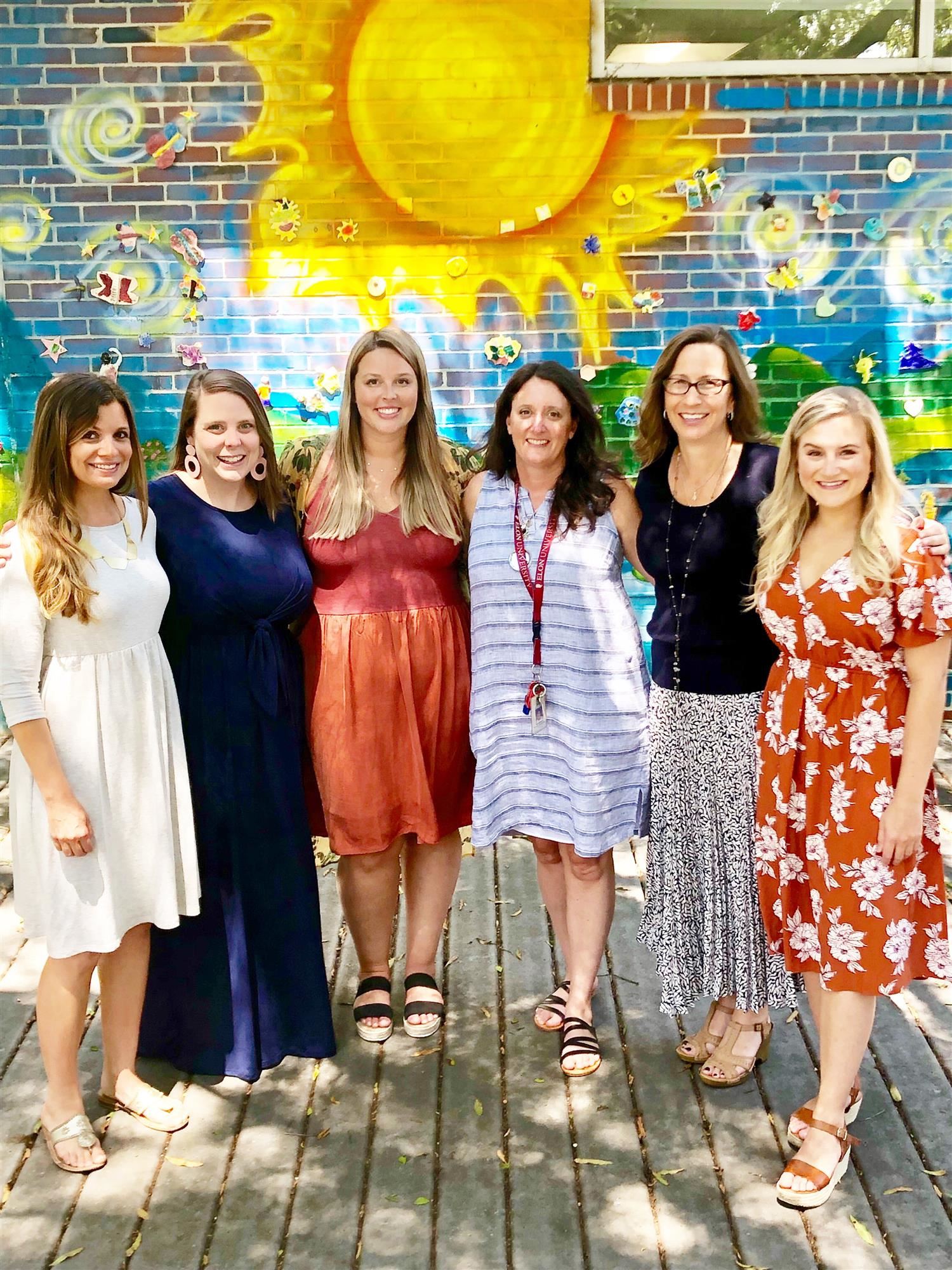 Teacher Bios
Robyn Drake

Alyssa Housman

Ms. Housman feels extremely excited and grateful to be a part of the Hunter family! Originally from Asheville, NC., she earned her degree in elementary education from the University of North Carolina Wilmington with a concentration in behavior studies. Go Seahawks! Ms. Housman loves being a teacher because it gives her the opportunity to help children grow and succeed each and every day. Her absolute favorite subject to teach is math! When Ms. Housman is not in the classroom teaching, she enjoys spending time with her friends, family, and adorable yorkie puppy named Piper!

"You were born with the power to change others. You change people by the way you treat them. This is what changes the human heart." -Patricia Polacco

Denise Morgan - TA

My name is Denise Morgan and I'm an Instructional Assistant at Hunter. I've always enjoyed being in the classroom and volunteering while my three daughters were growing up. They are all grown now and our oldest, Olivia is a teacher in Charlotte, our middle, Caroline works in Denver and our youngest, Izzy attends NCSU. My husband, Tim and I enjoy traveling with our girls and spending time at Bald Head Island. Some of my favorite hobbies include running, hiking, reading, monogramming and entertaining. I love being a part of the Hunter team and getting to know so many of the amazing Hunter STARS!

Ashley Bezilla

Ms. Bezilla is a very dedicated teacher who loves math and science. She graduated from the University of South Carolina (Go Gamecocks!) with a degree in Early Childhood Education. She decided to become a teacher because her grandmother was a middle school math teacher and she always wanted to be just like her! Ms. Bezilla is looking forward to the positive attitudes and wide diversity that Hunter brings into their everyday work. On the weekends you can find Ms. Bezilla riding her bike or attending any sports game she can find.

Frank Fernandez - TA

Mr. Fernandez is looking forward to another successful year at Hunter.
Mr. Fernandez has illustrated children's books.
He is currently writing and illustrating a Graphic Novel.

Emily Culbreth

Miss Culbreth feels very lucky to be a first grade teacher at Hunter! She received her teaching degree from Appalachian State University. Go Apps! Growing up, Miss Culbreth loved school and knew from third grade on that this was the profession for her! She thinks Hunter is a fun place to work! Teaching electives is an added bonus. Sign Language is one of her favorites. When she is not teaching, she spends a lot of time on the tennis court or curling up with a good book.

Wendy Kauffman

Mrs. Kauffman is firm believer in educating the whole child ensuring that each child is supported and challenged in a loving, inclusive environment. She is a champion of all children and has a love of all education content areas, and especially loves immersing herself in literacy studies. One of her favorite places for professional development is studying at Columbia University's Teachers College at their Reading and Writing Institutes. She is a graduate of the University of North Carolina at Chapel Hill and a huge Tar Heel fan! Her husband is a curator at the North Carolina Museum of Natural Sciences and she is looking forward to collaborating with him for this year's science units. Their only son Isac attends Elon University. Mrs. Kauffman loves hiking and kayaking and looks forward to sharing some of her adventures with the children during writing workshop.

Sonya Dunn - TA

"As an educator Ms. Dunn has a heart to see people succeed in their life endeavors, and a strong desire to facilitate life successes for students as a "guide on the side." She is committed to cultivating life-long learners and believes that mission includes nurturing young entrepreneurs and supporting small businesses in our communities. She desires to see youth develop their passion in pursuit of a career through self-awareness and identification of their own unique talents and skill sets.

Her love for teaching and training has convinced her that education is not a "one size fits all" endeavor. Instead, it is the pursuit of happiness and fulfillment of serving one's gifts to the world. Ms Dunn realizes that as educators we are in the unique position to provide a fertile ground for all students to first identify their gifts, and continue to learn, develop, and thrive. She is committed to providing opportunities for all students to have the necessary supports and advocacy needed to achieve their goals of completion."