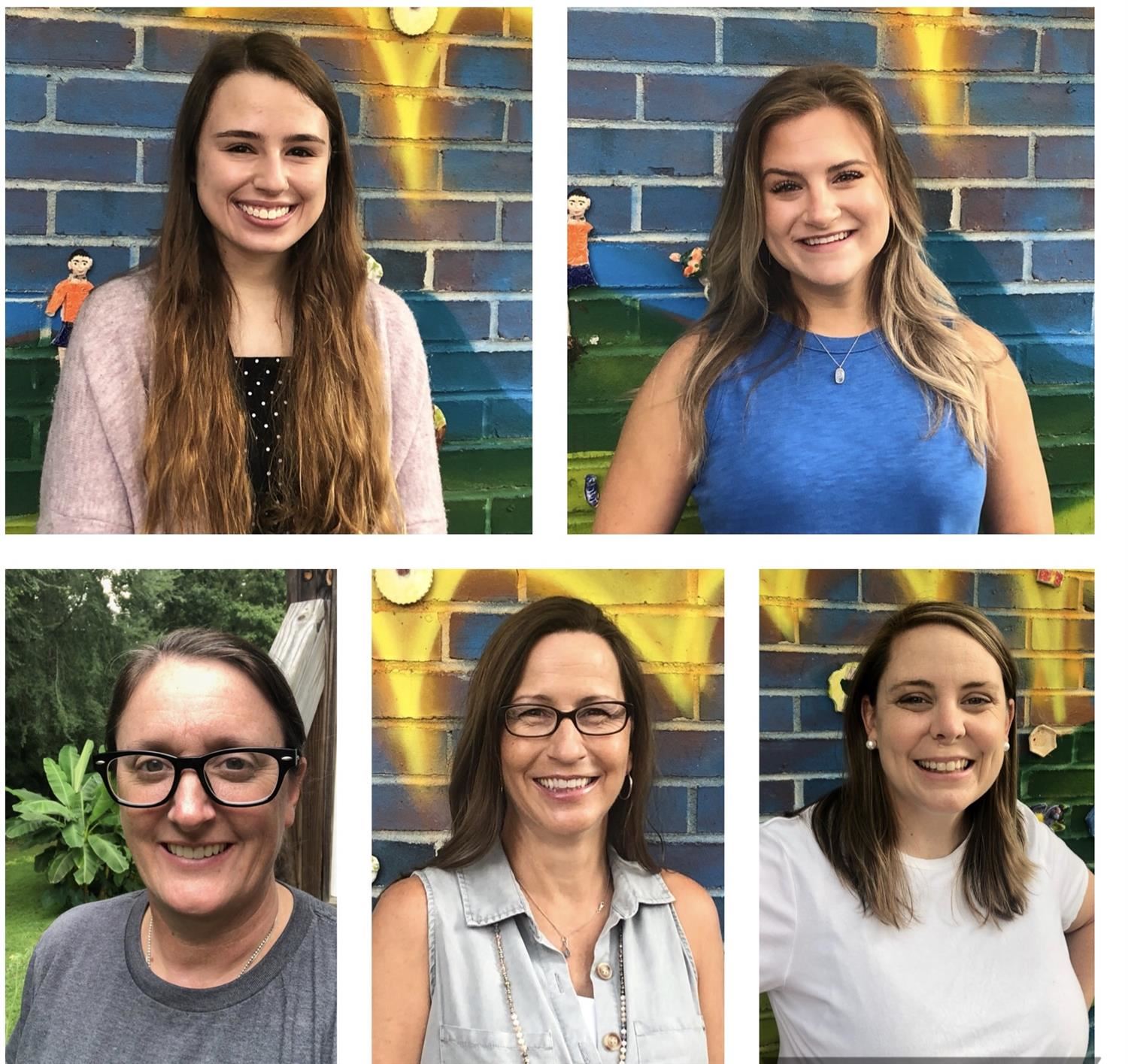 Teacher Bios
Laci Throneburg

Alyssa Housman

Ms. Housman feels extremely excited and grateful to be a part of the Hunter family! Originally from Asheville, NC., she earned her degree in elementary education from the University of North Carolina Wilmington with a concentration in behavior studies. Go Seahawks! Ms. Housman loves being a teacher because it gives her the opportunity to help children grow and succeed each and every day. Her absolute favorite subject to teach is math! When Ms. Housman is not in the classroom teaching, she enjoys spending time with her friends, family, and adorable yorkie puppy named Piper!

"You were born with the power to change others. You change people by the way you treat them. This is what changes the human heart." -Patricia Polacco

Wendy Kauffman

Mrs. Kauffman is firm believer in educating the whole child ensuring that each child is supported and challenged in a loving, inclusive environment. She is a champion of all children and has a love of all education content areas, and especially loves immersing herself in literacy studies. One of her favorite places for professional development is studying at Columbia University's Teachers College at their Reading and Writing Institutes. She is a graduate of the University of North Carolina at Chapel Hill and a huge Tar Heel fan! Her husband is a curator at the North Carolina Museum of Natural Sciences and she is looking forward to collaborating with him for this year's science units. Their only son Isac attends Elon University. Mrs. Kauffman loves hiking and kayaking and looks forward to sharing some of her adventures with the children during writing workshop.

Emily Culbreth

Miss Culbreth feels very lucky to be a first grade teacher at Hunter! She received her teaching degree from Appalachian State University. Go Apps! Growing up, Miss Culbreth loved school and knew from third grade on that this was the profession for her! She thinks Hunter is a fun place to work! Teaching electives is an added bonus. Sign Language is one of her favorites. When she is not teaching, she spends a lot of time on the tennis court or curling up with a good book.