Academically Gifted Program
AIG nominations will be accepted from January 22nd through February 5th. Nominations will be reviewed by the School Based Committee for Gifted Education along with pertinent data to decide if testing will be appropriate for the child. Please know that there will be no formal, standardized testing done this year to identify AIG students due to Covid protocol. All AIG identification will be done through a portfolio process. Please email dperry@wcpss.net to nominate or for any questions about this process.

WCPSS has an extensive Academically and Intellectually Gifted program that is used around the county. The purpose of the AIG program at each school is to challenge students that show a higher level of academic or intellectual abilities in different subject areas. To find out more about the WCPSS AIG program, click the link below. If you have any questions regarding the AIG program at our school, please contact Mrs. Perry, our AIG teacher.
Meet Mrs. Perry, Our AIG Teacher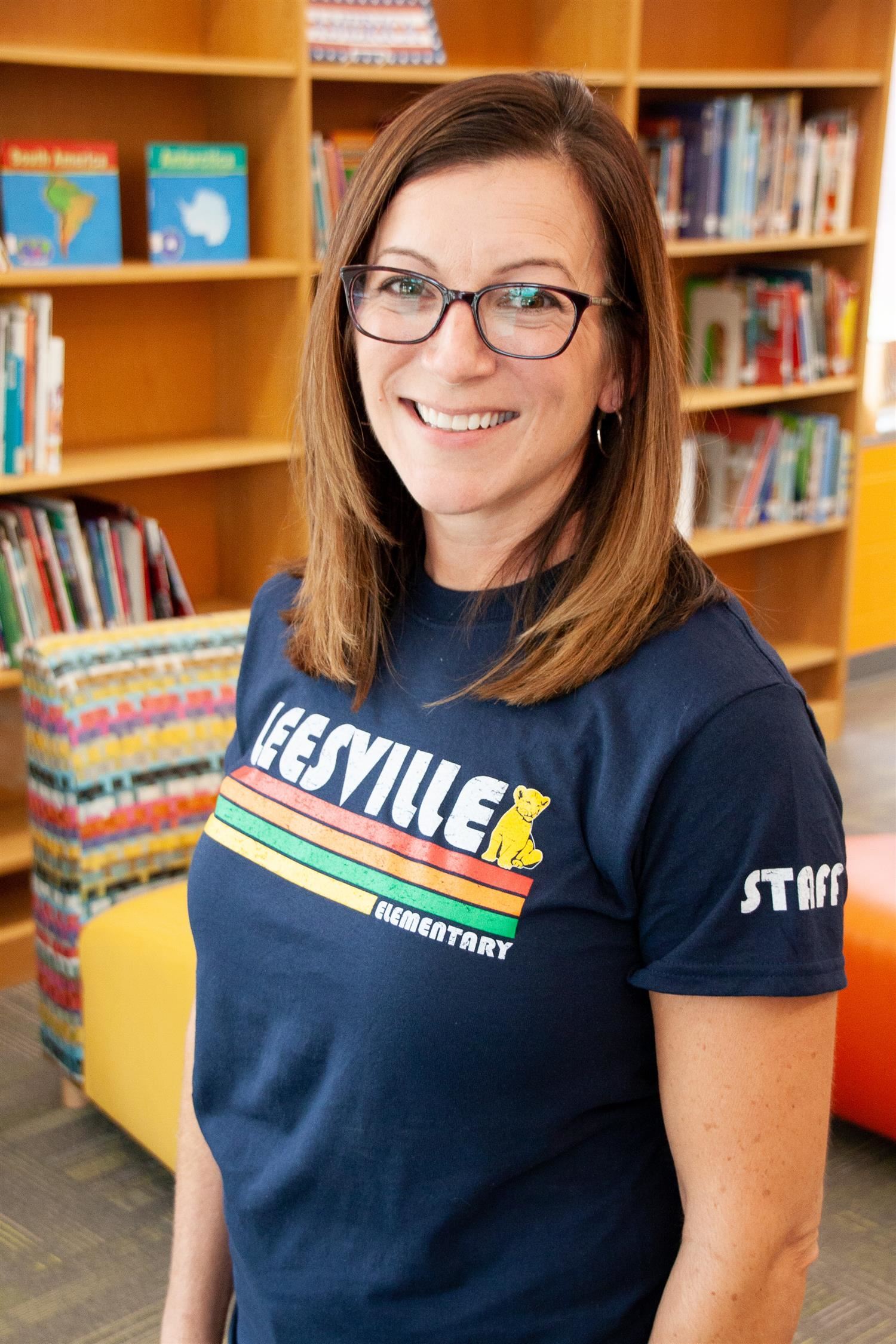 Phone:
Email:
Degrees and Certifications:
Danielle Perry

email: dperry

I am so excited to be part of the LES community! This is my 16th year of teaching with most of those years here at Leesville Elementary School. I have taught Kindergarten, 1st grade, ESL and AIG. I am looking forward to this journey with the AIG community and looking forward to continuing my ESL journey with the 3-5 grade ESL students. I am a graduate of Meredith College with a degree in Psychology and a K-6 teaching certification. I am ESL certified and working on my AIG certification.

I have two awesome children; a son who is a junior at NC State (GO PACK!) and a daughter who is a freshman at UNC Charlotte. My family has been a part of the Leesville community since my son entered Kindergarten and I wouldn't have it any other way! I love to listen to music which works out nicely because I have a very musical family. My son plays guitar, my daughter sings and my husband plays the drums. I don't currently play any instruments which makes me the oddball out but I love to listen to them create music! I also love reading, doing CrossFit, traveling, visiting Lake Gaston, and watching my daughter play softball!