LES 2018 Spelling Bee Winners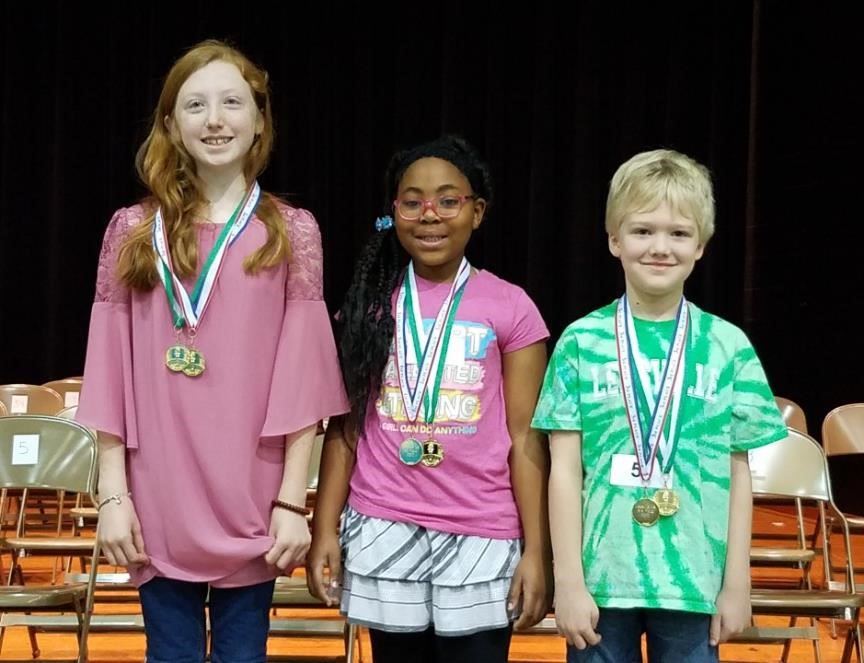 LES Spelling Bee Information
Congratualtions to our 2020 Spelling Bee winners. 2nd Place, MaryBradley D., 1st Place Jola H., 3rd Place, Carter C.

Leesville Elementary school participates in the annual National School Spelling Bee contest. The school spelling bee was on Friday, January 17th. Congratulations to all of the students who made it into the final round.

Each year we host a spelling bee at our school, and the winner moves on to the regional competition. Classrooms host their class spelling bees in December to select students for the school spelling bee. Our practice Spelling Bee is generally held in December. Our school wide Spelling Bee is held in January at LES. All of our Spelling Bee participants work very hard to learn very difficult words.