The Millbrook Administration Team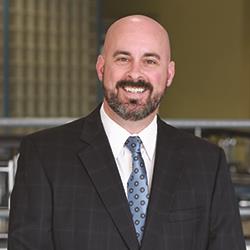 Phone:
Email:
Degrees and Certifications:
B.S. Psychology, Duke 1999 M.S.A, Appalachian State University 2009 Ed.S., UNCG 2015 Doctorate in Education, UNCG 2019
Dr.

Brian Saunders, Principal

I am originally from Asheboro, NC where I graduated from Southwestern Randolph High School. I then attended Duke University on the Benjamin N. Duke Leadership scholarship, graduating with a degree in Psychology in 1999. After several years of teaching, in 2009, I earned my Master's in School Administration from Appalachian State. Finally, I attended UNC-Greensboro where I earned both my Specialist in Education and Doctorate in Education degrees. I've served as a principal at all three levels of K-12 public education and have truly enjoyed my professional journey over the years. I was named as Millbrook's next principal in early March of 2022 and began on May 9th. It is an honor to be the Millbrook Magnet High School Principal - a school that celebrates its centennial anniversary in 2023 and boasts a rigorous academic program for students, geared toward career and college readiness after graduation. In the coming years, the team at Millbrook will look to establish its foundation with the four cornerstone principles below. Let us know how we can best serve you!
Delivering Rigorous, Engaging, & Data-Driven Instruction within our IB Magnet Framework

Designing Questions & Tasks within PLTs that Advance Student Learning

Existing Always in a Growth Mindset for Ourselves & Each Student

Embracing the Power of Positive Relationships through Collaborative, Curricular, & Extracurricular Opportunities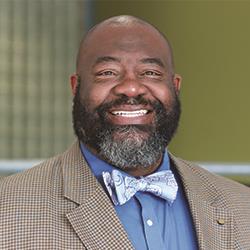 Phone: 919-850- 8787 Ext. 21466
Email:
Degrees and Certifications:
B.S., UNC-Chapel Hill M.S.A, NC State
Mr.

Sebastian Shipp - Assistant Principal

My hometown is Denver, North Carolina (Proudly known as DENVER of the EAST) where I graduated from East Lincoln High School, Home of the Fighting Mustangs. I attended the University of North Carolina at Chapel Hill where I earned a BA in Secondary Education with a concentration in Mathematics & BA in Psychology. I earned my Master's in School Administration from North Carolina State University. However make no mistake, my heart is still Tarheel Blue. Starting in 1994, I have served my entire professional career in the Wake County Public School System at three different school sites: a mathematics teacher at Garner High School, an administrator at East Wake High School & East Wake School of Engineering Systems and finally here at Millbrook High School. Becoming a Millbrook Wildcat has been an exciting, wonderful challenge for me.

Currently, my responsibilities include:
Students with the last names L-N (working with Glenn Flowers)
Administrative Liaison for Sophomore Class
Facilities Manager
Faculty & Student Parking
Campus Security & Emergency Operations Coordinator
Humanities Department Administrative Supervisor
Intervention Services Administrative Co-Supervisor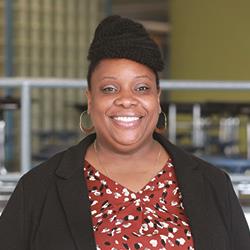 Phone: 919-850-8787 ext. 21467
Email:
Degrees and Certifications:
B.S. - Rutgers University M.S.A - North Carolina State University
Ms.

Natasha Wilson - Assistant Principal, NBCT

I was born and raised in New Jersey and moved to Fayetteville, NC in 2005 where I spent most of my teaching career. I earned my undergraduate degree from Rutgers University and Masters of Administration from NC State (Go pack)! I have served in elementary and middle school during most of my teaching career. One of the highlights of my teaching career was earning National Board Certification in 2010. I am really fortunate to have had the opportunity to transition from intern to Assistant Principal this year at Millbrook; what an amazing blessing. I enjoy the diverse students and families we serve and I am very thankful to work with such an amazing staff here at Millbrook High!

A few of my responsibilities include:
Si-Z alpha with Sally Geyer
11th Grade Admin
Special Ed and Media Services Dept.
Beginner Teacher and Newcomers Camp co-chair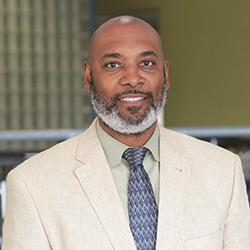 Phone: 919-850-8787 ext. 21454
Email:
Degrees and Certifications:
B.S. Math Secondary Ed., Fayetteville State 2003 MBA Sports Mgmt., Columbia Southern 2010 M.S. Education Leadership, Lamar 2016 Doctor of Education, Liberty 2022
Dr.

Duane Flowers - Assistant Principal

I was born in Oakland, CA but grew up in Virginia Beach/Norfolk, VA. I graduated from Lake Taylor Senior High school and joined the U.S. Army immediately after High School. My goal was to get far away from home. The army granted my request and sent me to Dongducheon, South Korea. I completed nine years in the army with assignments in Dongducheon (Camp Casey), South Korea, Killeen (Ft. Hood), TX, Teokgeo-ri (Camp Hovey), South Korea, and Hinesville (Ft. Stewart), GA. After my military service was completed, I attended Fayetteville State University where I received my B.S. in Mathematics Education. I have also earned a MBA with a concentration in Sports Management from Columbia Southern University, a Master's in Educational Administration from Lamar University, and a Doctorate in Education with a concentration in curriculum and instruction from Liberty University.

I began my teaching career in Fayetteville, N.C. I also spent time coaching Football and Track and Field. I spent three years as an assistant Track and Field Coach at Methodist University in Fayetteville. I relocated to Texas and was a high school math teacher, AVID elective teacher, and AVID coordinator prior to going into administration. I spent two years as an assistant principal at Stony Point High School, in Round Rock, TX prior to moving to Raleigh.

My responsibilities include:
Students with last names Gi - K (with Wendy Levin)
CATS on Time Supervisor
Science, Language and Literature
Clubs/Activities
Freshmen Class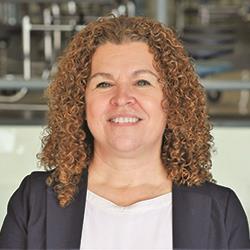 Phone: 919-850-8787 ex. 21464
Email:
Degrees and Certifications:
B.A. English Teaching – University of New Hampshire M.A.T. Secondary Education – University of New Hampshire M.Ed. Educational Leadership – Bank Street College of Education Ed.D. Educational Leadership, Administration and Policy – Fordham University
Dr.

Amy Kaiser - Assistant Principal

I grew up in Rhode Island and graduated from East Providence High School, but I've been a Wildcat since my undergraduate cheerleading days at the University of New Hampshire. I graduated from UNH with a B.A. in English Teaching and an M.A.T. in Secondary Education. I began my English teaching career in 2005 at Horace Greeley High School in Chappaqua, New York, where I taught American Literature, World Literature, and Ethics for thirteen years. I earned my M.Ed. in Educational Leadership from Bank Street College of Education in 2019 while serving at Robert E. Bell Middle School in Chappaqua. My family and I moved to Raleigh in 2021, and I joined Riverside High School in Durham as a Teaching and Learning Coach while completing my Ed.D. in Educational Leadership from Fordham University. I am so proud and honored to join the outstanding staff and students of Millbrook High School.

My responsibilities include:
Students with last names A-Ce (with Shaunte Adams) and Ch-Gi (with Grace Ashburn)
Math and Healthful Living Departments
School Improvement Team
Freshman Class
Transportation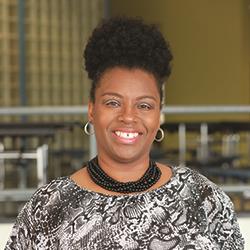 Phone: (919) 850-8787 EXT 21462
Email:
Degrees and Certifications:
Xavier University of New Orleans BS Chemistry ACS '91 MAT Secondary Curriculum & Instruction '97 NBCT Chemistry 2019 renewed 2022 Math Certification 6-12 Chemistry
Ms.

Kierston Bartney

I was born and raised in New Orleans, La. (Nawlins, lol). I graduated from McDonogh 35 College Preparatory High School at 16 years old. I went on to major in pre-Dentistry at Xavier University of New Orleans. After changing my major four times, I graduated with a B.S. in Chemistry A.C.S. NASA awarded me a scholarship to obtain my Master of Arts in Secondary Curriculum and Instruction at Xavier University. I then taught Mathematics for 15 years in Louisiana before relocating to Raleigh, North Carolina. For the past 10 years, I taught AP/IB/Honors/Academic Chemistry and Forensic Science here at Millbrook High School. I have been a National Board-Certified Teacher in Chemistry for the past five years and last year I was Millbrook High School's Teacher of the Year. During my tenure at Millbrook High School, I have been Mentor Coordinator, Summer Learning Lead (Principal), and co-Advisor for the National Achievers Society. This past year, I went back to school to add-on to my license, School Administration from the University of North Carolina-Wilmington. I love that I get to be an assistant principal at the school that took me in 10 years ago. I guess the phrase is true...Once a Wildcat, always a Wildcat!

My responsibilities are as follows:
Administrator with Jenny Cahoon for alphas O - Sh.
Departmental Administrator for ALC/ISS, Grad Point, JROTC, and World Languages
Administrative Liaison for the Senior Class
Work with Dean of Students for Mid-Year Graduation and Catherine Cortright for End of the Year Graduation
Administrator over Newcomers and Beginning Teachers.
Work alongside Mr. Shipp with Summer School
Plan and execute school-wide Teacher Appreciation Week
Athletics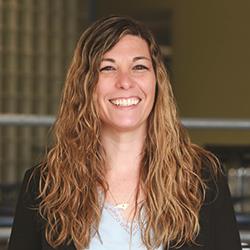 Phone: 919.850.8787 ext.21468
Email:
Degrees and Certifications:
B.A. Mathematics, Binghamton University 2007 M.S. Adolescence Education, Dowling College 2009 M.S.A. School Administration, Appalachian State University 2022
Ms.

Kathleen Wit

I grew up on Long Island and graduated from Binghamton University with a BA in Mathematics in 2007 and a MS in Adolescence Education from Dowling College in 2009. I moved to North Carolina in 2009 to pursue my career in education, starting out teaching math at Havelock High School. I then moved to Raleigh, and spent 11 years at Enloe, teaching math and serving as the intervention coordinator and school improvement process manager for my last 5 years there. For the past year I have been at Hilburn Drive Academy teaching 7th and 8th grade math and collaborating with the administrative team during my administrative internship. I earned my MSA in 2022 from Appalachian State University and I'm excited to start my administrative journey here at Millbrook High School!

Some of my responsibilities include:
Departmental Administrator for: Student Services, Arts, and Magnet/IB

Lead Department Chair meetings

Coordinate school scheduling procedures

Coordinate and lead the school's Staff Development plan

Administrative liaison for the National Honor Society