Meet the Second Grade Team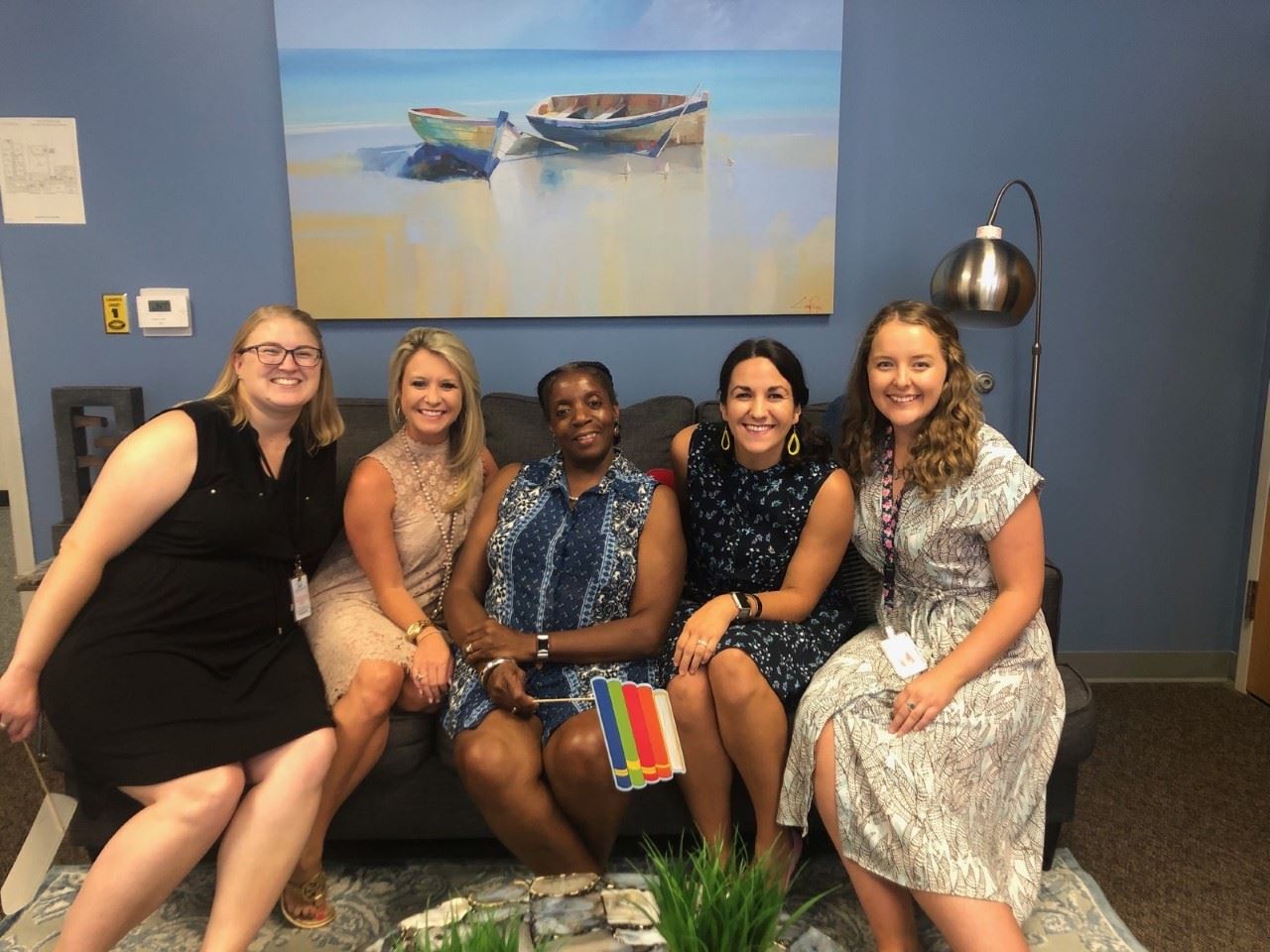 Amanda Baker

Greetings! I recently relocated to the Raleigh area after getting married on June 10, 2017. I am originally from Charlotte, NC where I spent the last nine years teaching in Union County Public Schools. I have experience teaching grades 2-5, and feel very excited to be a part of the second grade team here at Washington Elementary. It is not unusual to walk into my classroom and find us working collaboratively while we sing, dance, and laugh. I believe that learning should have strong structures, but that it should also be fun and engaging. I'm a huge proponent for digital learning and going global as we work to prepare our students for life in the 21st century. Outside of school, I enjoy spending time with friends and family, traveling to the beach or the mountains, and cheering on the Carolina Panthers! Thank you so much for your warm welcome here at Washington!


Shauna Curran

I have recently moved to Raleigh from a small village in Ireland called Rathvilly. I enjoy hiking, reading and exploring. I love to travel and learn about new cultures. I believe in the importance of valuing each child's opinion and culture. We all have so much to learn from each other and this is something I foster in my classroom.

I qualified with a Bachelor of Education Honors Degree from St. Patrick's College of Education in Dublin, Ireland (2012). I have since studied a Postgraduate Degree in Inclusive Education (2016). I began my teaching career in Ireland in September 2012 and it has brought me so much happiness! I realized I had a passion for International Education while teaching in Sydney, Australia, and this passion has brought me to Washington. I am extremely excited to teach the wonderful Wizards at Washington and look forward to a year full of learning and laughter.

Rebecca Lebiedzinski

I am new to the Raleigh area from Chesapeake, VA. I attended Christopher Newport University in Newport News, VA where I earned a Bachelor of Arts (2012) and a Master of Arts in Teaching (2013). I taught in Norfolk, VA for 4 years, and now I am excited to join the Washington Wizard family! This year will be my fourth year teaching 2nd grade. I'm so excited to facilitate and witness all of the learning that will happen this year! When I am not teaching I enjoy reading, spending time with my husband and cat Nellie, and exploring my new home!

Anna Madison

My name is Anna Madison. I'm excited to be starting my 16th year of teaching here at Washington Elementary. I have a wonderful husband and 2 precious grown sons. We all enjoy the moments we spend together as a family.

I attended college at Elizabeth City State University for my undergraduate degree and received my Master's from Grand Canyon University. Teaching is my second career and I truly love what I do. All the students I teach bring such a wonderful and unique style to our learning space. There is never a dull moment in my day. Traveling is my favorite thing to enjoy during the summer break. I make it a point to get some travel time in each summer.

I look forward to helping your child be the BEST they can be. It's gonna be a GREAT year!

Carolyn Schmidt

I am thrilled to be part of the WashinGTon family! I was a North Carolina Teaching Fellow at East Carolina University where I received my degree in Elementary Education, with a concentration in child development. I have been teaching 2nd grade in Wake County since 2013 and have a passion for creating a classroom culture that provides opportunities for students to be collaborative, creative, effective communicators, and critical thinkers.

I love to spend time with my husband and our English bulldog, travel, exercise, and cheer on the Carolina Hurricanes!