Meet the First Grade Team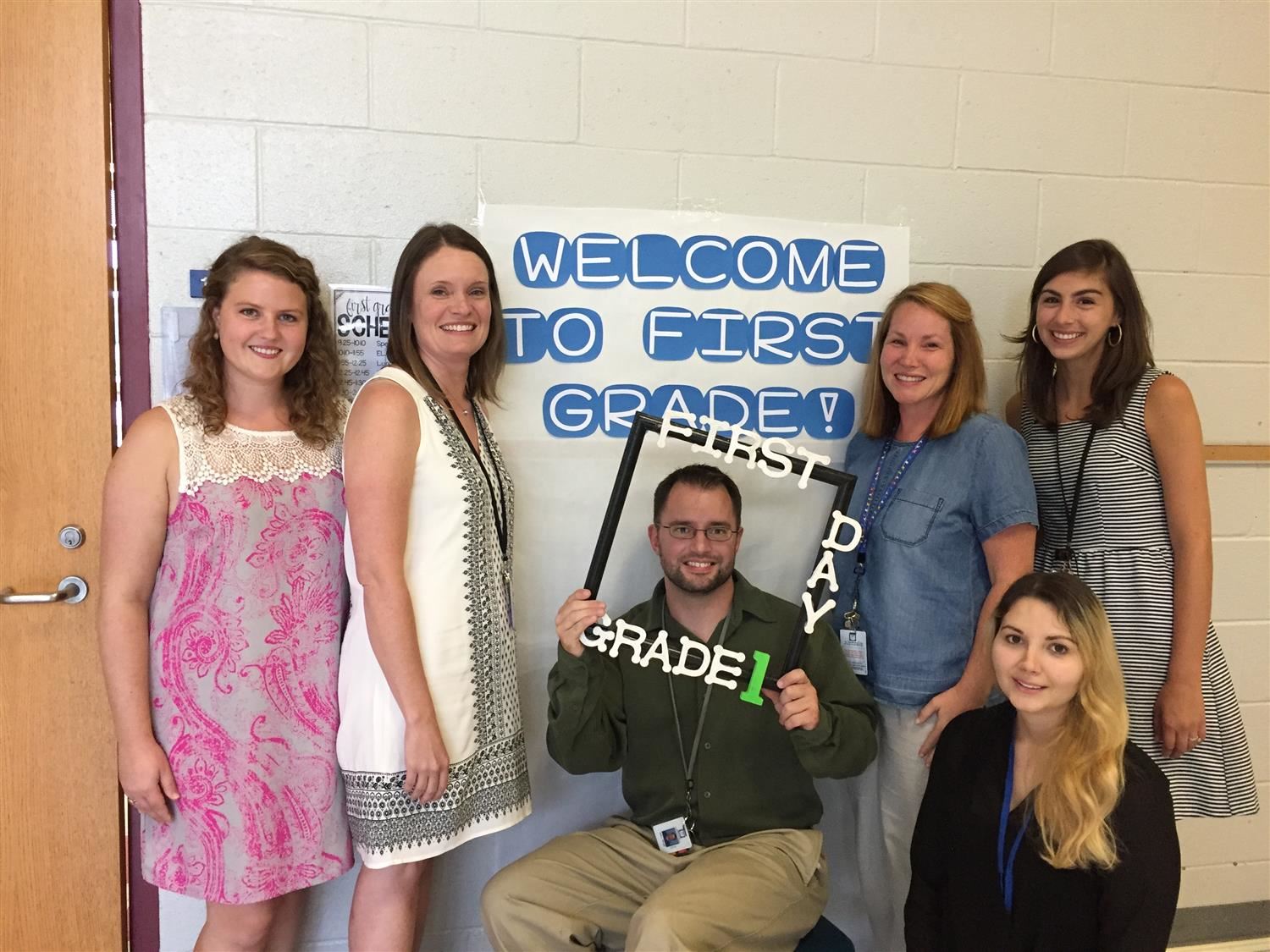 Andy Conlon

I grew up in Waldorf, Maryland until my dad retired from the Air Force after serving 20 years. My family then moved to Broken Arrow, Oklahoma where I went to high school and college. I graduated from Oklahoma State University with a Bachelor's Degree in Early Childhood Education, and continued straight through to complete my Master's Degree in Teaching, Learning, and Leadership with a focus of Special Education. I moved to Edmond, Oklahoma and taught Special Education for 5 years. I taught Kindergarten through Third Grade students with mild, moderate, and severe disabilities in a self contained classroom. After 5 wonderful years teaching in Oklahoma, I decided I wanted a change. I found WashinGTon Elementary and knew it was the place for me. I'm so happy to be a Washington Wizard! A few things I enjoy are: traveling, walking my dog Khione, spending time with my family, and reading.

Meredith Hoffman

I was born and raised in North Carolina. I up in Charlotte and moved to Raleigh shortly after graduating from Appalachian State University. This is my sixth year teaching first grade, and my first year teaching at Washington. I am thrilled to be a Washington Wizard! I have a passion for working with young learners and helping them develop a love for learning. As an educator, I strive to create engaging, hands-on learning opportunities through which my students can learn in a variety of ways. When I am not teaching, I enjoy reading, running, and being outside with my yellow lab, Cooper!

Erin Holt

I was born and raised on the east coast of Canada. I earned a Bachelor of Arts degree from Bishop's University (1997) and a degree in Elementary Education from the University of Maine (1998). To quench my thirst for adventure, I moved to NC in 2000 with a plan to stay for 2 years before heading overseas. It seems fate had other plans and one husband, 3 kids and 15 years later, I proudly call Raleigh my home. Over the last 15 years I have taught kindergarten, 1st and 2nd grade in both Rocky Mount and Raleigh and earned my National Board Certification in 2006. I am proud to be a Washington Wizard!

Becki McMahon

I have been teaching first grade for 13 years. This is my third year at Washington and the years have flown! I graduated from UNCG with my undergraduate degree and Campbell University with my graduate degree and I earned National Board Certification in 2010. When I am not teaching, I enjoy reading, going for a run, or spending time with my husband Michael, our daughter Ruby and our dog Gracie.

Alex Wall

I've been a Washington Wizard since 2012. I received my Master of Arts in Teaching from Meredith College. I've worked with students in a number of different ways over the years. I started at the Boys and Girls Club. I taught prevention education program and in-school suspension for 5-8th graders. I taught pre-kindergarten and school-age programs for 5 years before becoming an elementary school teacher. Outside of school I teach youth jiu-jitsu, judo, and kung fu. I'm passionate about social emotional learning and integrating mindfulness in education.