Meet the First Grade Team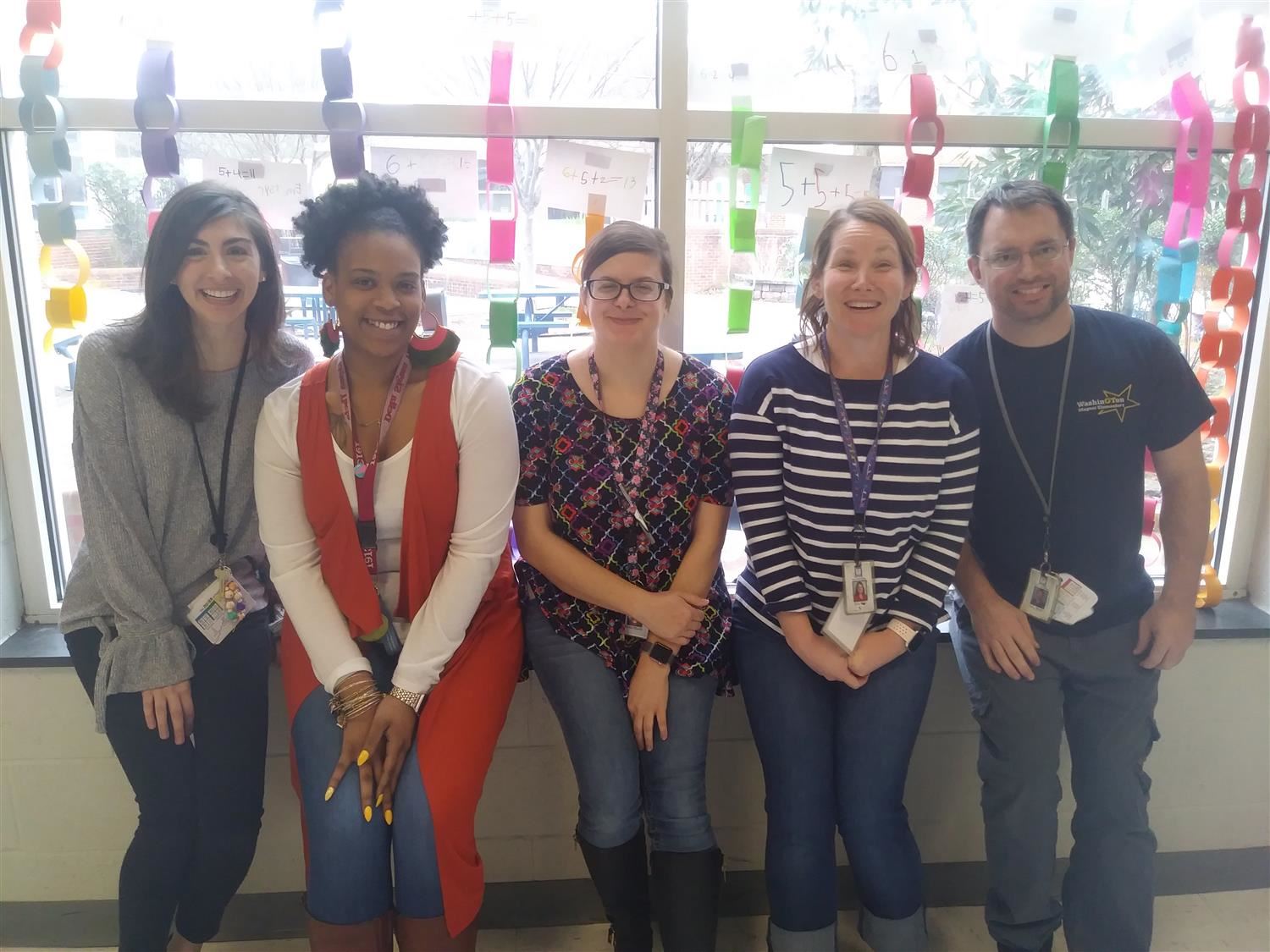 Meredith Hoffman

I am excited for another year of teaching first grade at WashinGTon! This is my ninth year teaching first graders. I received my degree in Elementary Education, with a concentration in Spanish, from Appalachian State University. I have a passion for working with young learners and helping them develop a love for learning. As an educator, I strive to create engaging, hands-on learning opportunities through which my students can learn in a variety of ways. When I am not teaching, I enjoy reading, watercoloring, running, and being outside with my yellow lab, Cooper!

Erin Holt

I was born and raised on the east coast of Canada. I earned a Bachelor of Arts degree from Bishop's University (1997) and a degree in Elementary Education from the University of Maine (1998). To quench my thirst for adventure, I moved to NC in 2000 with a plan to stay for 2 years before heading overseas. It seems fate had other plans and one husband, 3 kids and 15 years later, I proudly call Raleigh my home. Over the last 15 years, I have taught kindergarten, 1st and 2nd grade in both Rocky Mount and Raleigh and earned my National Board Certification in 2006. I am proud to be a Washington Wizard!

Alysia Mordy

I was born in Michigan. I have lived in Tennessee and Colorado. I have been living in North Carolina for about 6 years. I earned a Bachelor of Science in child development from Meredith College. I joined the Washington family last January. I have a passion for working with children and learning new things. I have worked with preschool age children and kindergarten through 2nd grade. I am excited to be a Washington Wizard! When I am not working, I enjoy running, spending time with my family, and reading.

Alexandria Underhill

Another year at Washington is another year of excellence and perseverance to continue the work of educating students. This is my 4th year teaching 1st grade students! I attended North Carolina Agricultural and Technical State University with a B.S in Child Development and Family Studies with a concentration in Family Relations. As an educator, engaging students through critical thinking, creativity, communication, and community, will help them grow through all aspects of learning. Outside of teaching, I love to trail walk with beautiful scenery, go shopping, and being around family!

Alex Wall

I've been a Washington Wizard since 2012. I received my Master of Arts in Teaching from Meredith College. I've worked with students in a number of different ways over the years. I started at the Boys and Girls Club. I taught prevention education program and in-school suspension for 5-8th graders. I taught pre-kindergarten and school-age programs for 5 years before becoming an elementary school teacher. Outside of school, I teach youth jiu-jitsu, judo, and kung fu. I'm passionate about social-emotional learning and integrating mindfulness into education.