Biopharmaceutical Technology / Tecnología Biofarmacéutica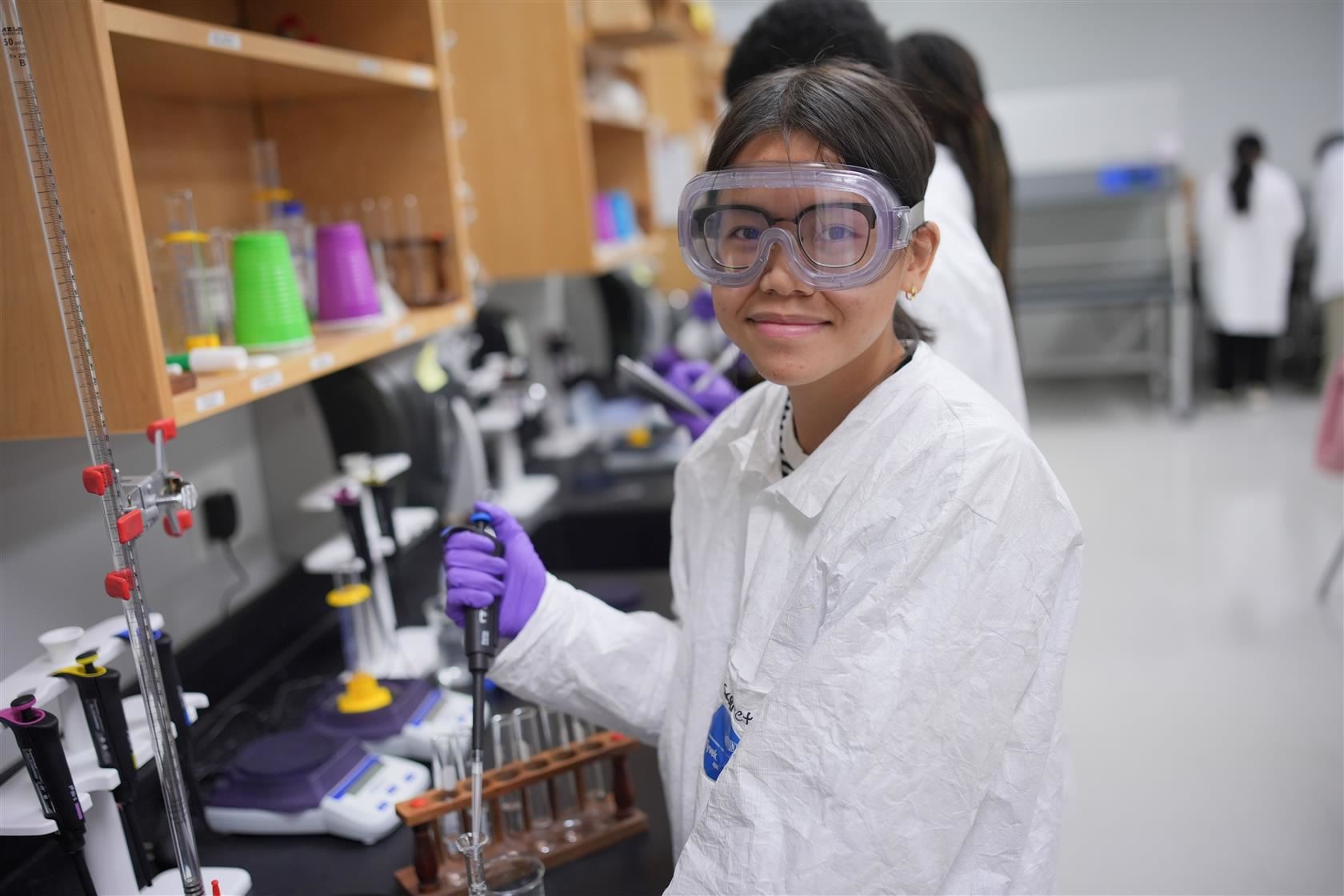 The Biopharmaceutical Technology curriculum is designed to prepare individuals for employment in pharmaceutical manufacturing and related industries. Major emphasis is placed on manufacturing processes and quality assurance procedures. Students who complete a certificate can transfer seamlessly to an Associate in Applied Science program at Wake Tech, which will provide the necessary depth and breadth of the knowledge, skills, and aptitudes required to find gainful employment in the discipline.

---

El currículo del campo de Tecnología Biofarmacéutica está diseñado para prepararles a los individuos para el empleo en el área de fabricación y otras industrias relacionadas. Se coloca el mayor énfasis en los procesos de la fabricación y las operaciones en el control de calidad. Los estudiantes que completan un certificado se pueden trasladar e integrar perfectamente a un diploma o título de Asociado del programa de la Ciencia Aplicada en Wake Tech, que le proporcionará la profundidad necesaria y la amplitud de conocimiento, habilidades y actitudes requeridas encontrar un empleo lucrativo en la disciplina.