Facility Maintenance Technology / Tecnología de Mantenimiento de Instalaciones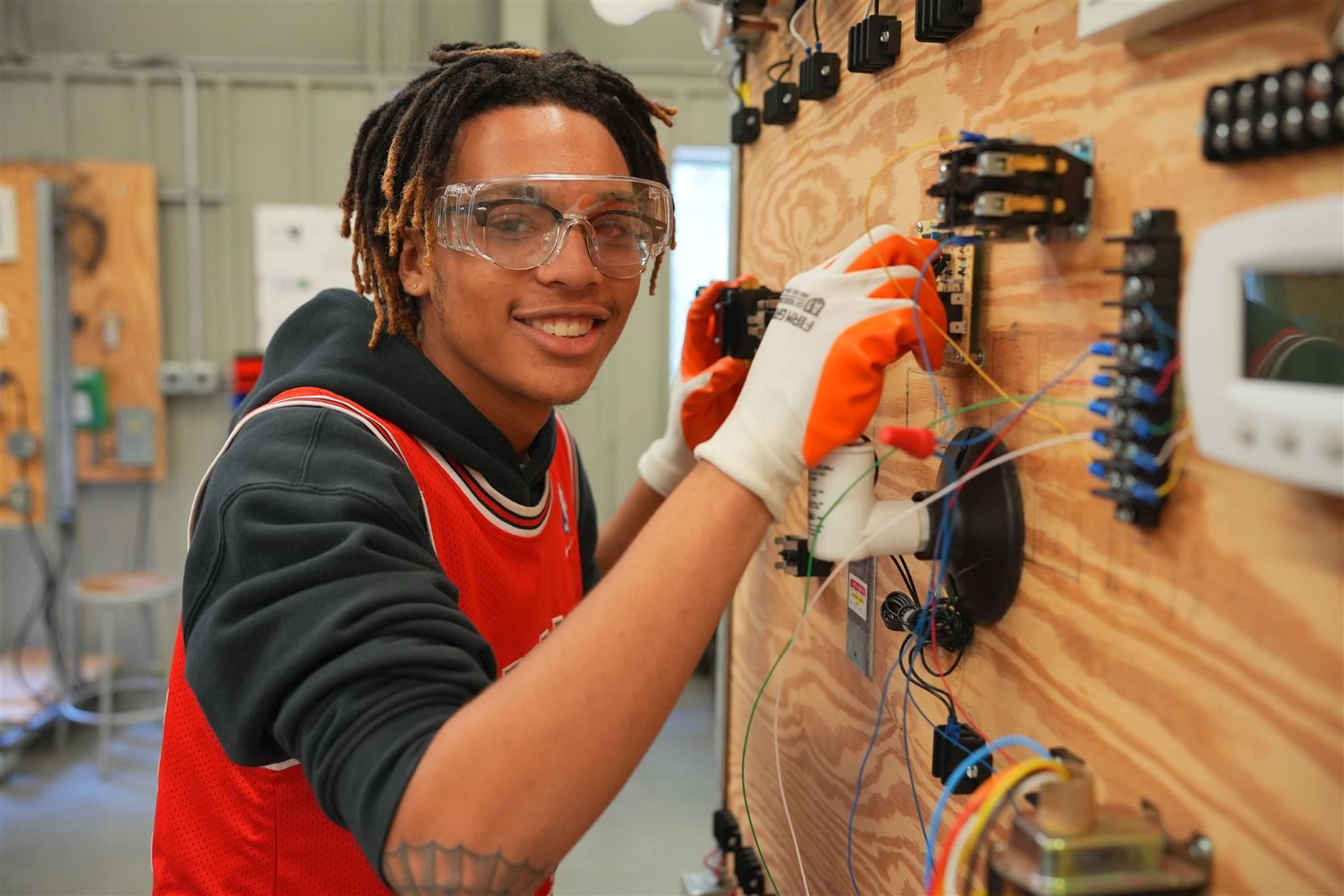 The Facility Maintenance Technology curriculum prepares individuals to repair and maintain electrical and mechanical systems as well as physical structures of commercial and industrial institutions. Emphasis is on multi-disciplined systems maintenance, troubleshooting, and problem resolution. With the addition of building automation to the curriculum, students will be working with the latest technologies, where their training will develop skills desirable for the current building industry upon graduation. Coursework includes electrical, electronics, air conditioning, heating, refrigeration, building automation, blueprint reading, building codes, OSHA regulations, as well as computer applications.

---

El plan de Estudios de Tecnología de Mantenimiento de Instalaciones prepara a las personas para reparar y mantener sistemas eléctricos y mecánicos, así como estructuras físicas de instituciones comerciales e industriales. El énfasis está en el mantenimiento de sistemas multidisciplinarios, la solución de problemas y la resolución de problemas. Con la adición de la automatización de edificios al plan de estudios, los estudiantes trabajarán con las últimas tecnologías, donde su capacitación desarrollará habilidades deseables para la industria de la construcción actual al graduarse. El trabajo del curso incluye electricidad, electrónica, aire acondicionado, calefacción, refrigeración, automatización de edificios, lectura de planos, códigos de construcción, regulaciones de OSHA, así como aplicaciones informáticas. Los graduados deben calificar para puestos como mecánicos generales de construcción o técnicos de mantenimiento.