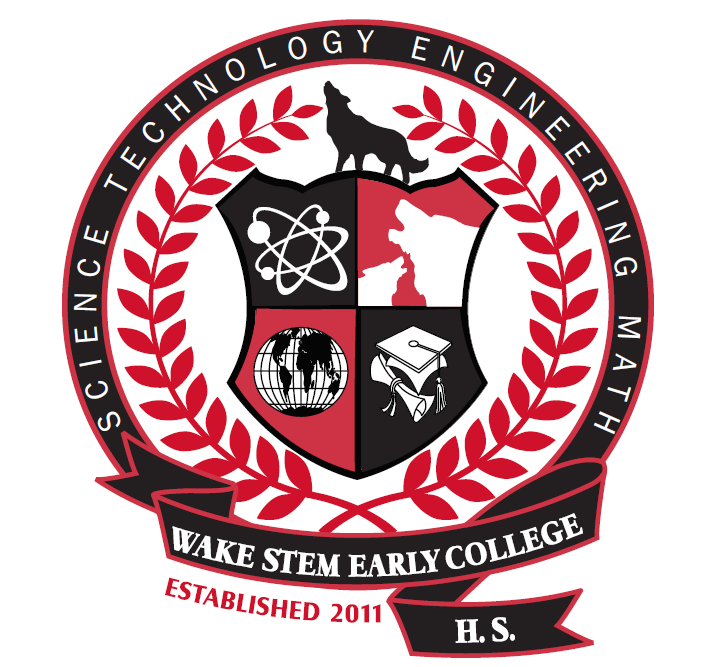 Wake STEM Application Process
Wake STEM Early College is an application only school. You will need time to submit a complete Early College application. The application includes a student-written essay for each school, recommendations from the ELA teacher, the math teacher, and a school administrator or school counselor, plus two years of prior grades, current grades, and two years of prior standardized test scores.


Application Process

We encourage you to first explore your options by attending information sessions.
The application period begins October 14th and ends December 14th. Applications are not first come, first served.
If you are not already enrolled, you need to enroll in your base school for your address. Find your base school.
You can start your enrollment forms online at wcpss.net/enroll
Once enrolled, create your parent account at earlycolleges.wcpss.net/apply. You must have an active student ID number.
You will complete your application in the parent account. You may apply to any school to which you are eligible
You will be notified of results mid-February 2023. View Early College selection priorities.
If you are selected you will be automatically assigned to that school. If you are not selected, you will be placed in the waiting list, known as an applicant pool, for your first-choice school only.

Information About Magnet and Early College Applications

You may apply to both Early Colleges and magnet schools.

The Early College application will be processed first.

If the student is selected for the Early College, the student will be assigned to the Early College and the magnet applicaton will not be processed.
If the student is not selected for the Early College, the student will be assigend to the applicant pool (non-numeric waiting list) for the Early College and the magnet application will be processed.

You may be seated at your first choice magnet school and that would be your new assigned school.

If not, it is possible to be placed in the applicant pool for both your first choice Early College and your first choice magnet school. You will be notified if you receive a seat at either.

Applicant pools will be processed mid-March and late April to fill any vacant seats.