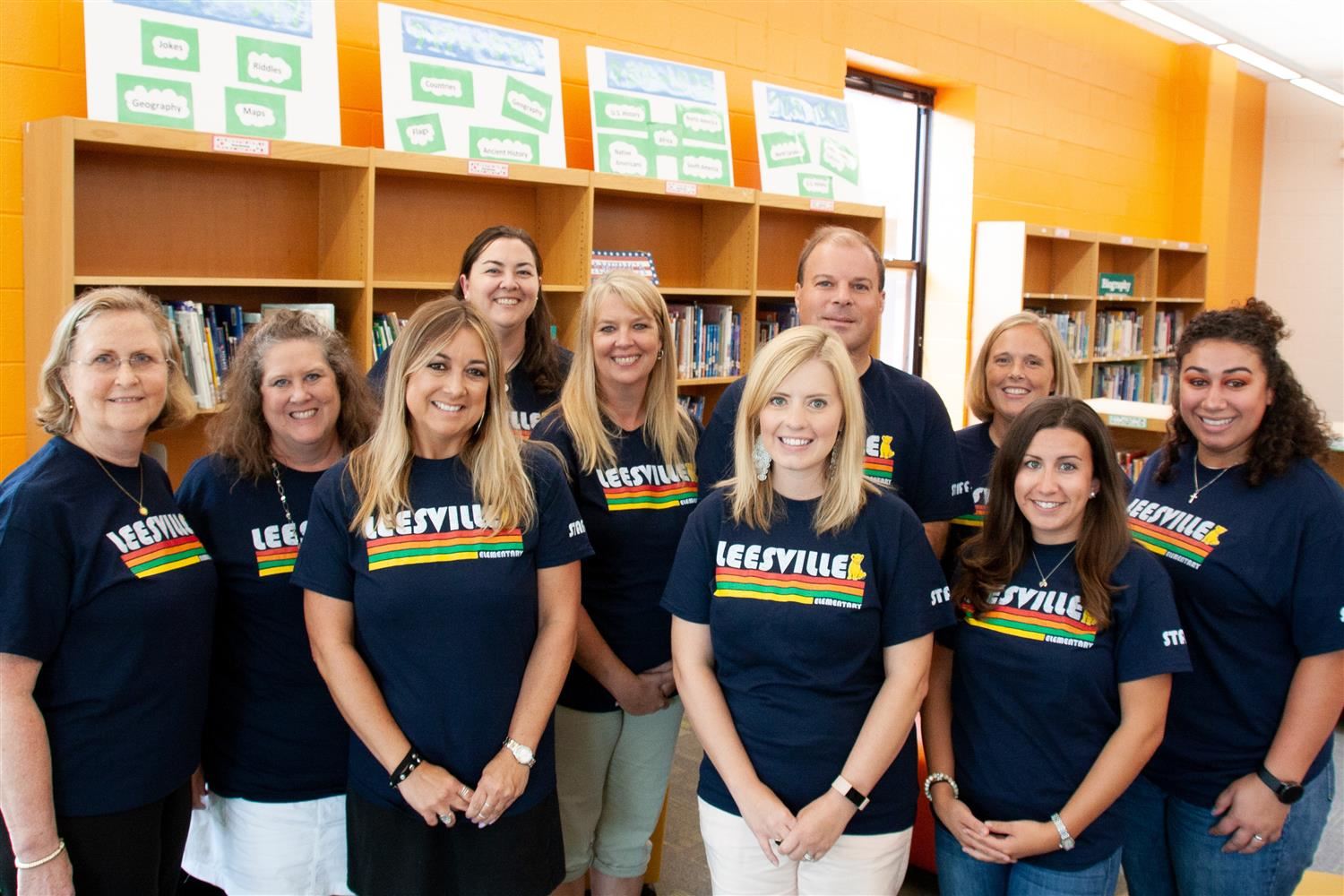 2018-2019 Kindergarten Team. Standing L to R: Carolyn Barnes, Tish Daughton, Kim Latta, Kristen Handley, Patty Clancey, Paige King, Bryan Carter, Amanda Simpson, Jenna Dezio, Hayley Freeman.
Kindergarten Team members for the 2018-19 school year

Jenna Dezio & Carolyn Barnes
Tish Daughton & Kim Latta

Kristin Handley & Hayley Freeman

Paige King & Patty Clancey

Amanda Simpson & Bryan Carter

Welcome to Kindergarten. We are excited to have your student as part of our learning team. We look forward to getting your very special child ready for their future at school. The Kindergarten teachers are each have a new teacher/parent informational page. The link to each teacher's website is listed under their biography page. These sites will be where we attach our weekly newsletters, give information on our daily schedule as well as updates on school events. Be sure to check your teachers site weekly for important classroom updates.

Click on the teacher's name to the left to jump directly to their Individual Bio page.