Phone: 919-336-1839
Email:
Degrees and Certifications:
Sandra Forner

I am originally from Michigan and hold a BA in Social Studies Education, an MA in History, and an MSA. My daughter and I left Michigan for North Carolina and it was an excellent move. My teaching career includes Durham and Wake County Schools for the past 24 years and I am excited to now be a part of the staff at SCORE Academy. My interests when not reading is to work in the garden and hopefully watch it grow.

I look forward to working with students in their History classes and helping all of our students pursue their goal of graduating from high school. SCORE truly is a great place to be!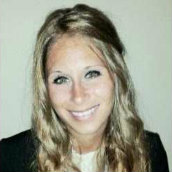 Phone: 919-694-8538
Email:
Degrees and Certifications:
Alyssa Laska

DEPARTMENT CHAIR

I am originally from Pennsylvania, where I earned my Bachelor of Education and teaching certification in secondary social studies. I moved to North Carolina with my husband in 2011, where I took a teaching job with WCPSS. This is my 8th year at Score Academy, and I couldn't imagine being anywhere else.

When not teaching, I enjoy relaxing in front of the tv or spending time with family and friends. I have two children and a big fluffy goldendoodle. I love watching sports, reading a good book, being outdoors, and everything about fall!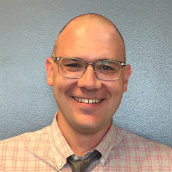 Phone:
Email:
Degrees and Certifications:
MAT
Tripp Nilles

After I finished the fourth grade in a suburb of Milwaukee, Wisconsin, my family moved to Knightdale. I graduated from East Wake High School and went on to earn a BA and an MAT at UNC-Chapel Hill.

Now in my eighteenth year as a WCPSS employee, I'm very happy to be a member of the SCORE Academy team. My wife, Kelly, and daughter, Amelia, also spend their days in WCPSS schools. Our dogs, George and Biscuit, stay home.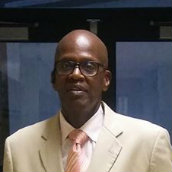 Phone:
Email:
Degrees and Certifications:
M.Ed
Henry Phinazee

I teach American History I and American History II. Currently, I am licensed in Kansas, Texas, Virginia, and North Carolina. I am certified to teach Pre-K through 12th grade. Additionally, I have taught history and student success classes at the post-secondary level.

I attended high school in Belle Glade, Florida, at Glades Central High School, where I played football, wrestled, and was a shot putter on the track team. I completed my undergraduate degree at the University of Southern California and Fort Hays State University and my master's degree at Averett University. Upon completing my degree, I served as a 6th grade teacher before transitioning into middle school and eventually high school. At the high school level, I have taught a variety of social studies classes. In addition to teaching, I coached football, track and field, and wrestling. Through coaching, I have had the opportunity to coach several former and current professional football players. I have also worked as a consultant for several business organizations and professional football, baseball, and basketball teams in the areas of cultural sensitivity and community engagement.

My wife and I live in the big city of Clayton. During my spare time, I enjoy cooking, reading, traveling, playing racquetball, and participating in a variety of church, cultural, and social events.