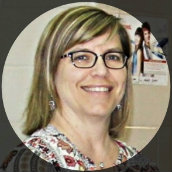 Phone: 919-694-0589
Email:
Degrees and Certifications:
Jody Hinds

PRINCIPAL

I am a graduate of Florida State University with a bachelor's and master's degree in learning disabilities and emotional handicaps. I earned my certificate in administration and supervision from Rivier College, NH. I have 27 years of experience as an educator with 13 years being in administration. Prior to coming to the Wake County Public School System, I worked in Atlanta, Clearwater, and Derry, NH. While in Wake County, I served as the Assistant Principal of Instruction at Wakefield High School and Heritage High School.

I enjoy traveling, spending time with my family, reading, and working outdoors. I am honored to be the principal of SCORE Academy. I am a passionate advocate for students and families and am dedicated to offering students the opportunity to improve their lives and their futures.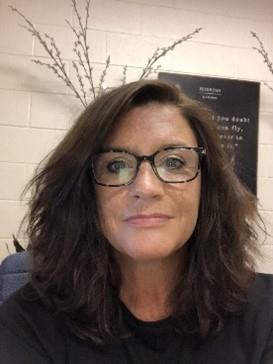 Phone:
Email:
Degrees and Certifications:
Clare Freed

ASSISTANT PRINCIPAL

Originally from Connecticut, I grew up in New England and am a fan of everything New England offers including the Red Sox, the Patriots, Cape Cod, lobster, and even snow! I am a graduate from Providence College in Providence, Rhode Island where I was an English major studying literature from around the world. After graduation, I worked for a division of Bell South in White Plains, New York until I transferred to Washington D.C as a National Account Executive.

Living in Montgomery County, Maryland, I met my husband Rich and had my two children, Christopher, and Emily Clare. I decided to go back to school to become a teacher and worked hard to earn my teaching degree and master's degree in Secondary School Administration from Hood College in Frederick, Maryland. I accepted a position teaching middle school Reading and English at Kingsview Middle School in Germantown, Maryland, became the English Department Chair, and stayed in that position for five years.

When my husband was transferred to North Carolina 20 years ago, we built our home in Apex. I began teaching English at Salem Middle School when the school opened. I then transferred to Apex High School and eventually opened Apex Friendship High School teaching English and AP Literature. I became the Assistant Principal of Instruction there five years ago. In these 20 years, I have been a West Raleigh and CASL team mom, a proud UNCW parent and an ECU proud parent. I have fully embraced the sunshine and blue skies of living in North Carolina! I am excited to be a member of the SCORE Academy family and look forward to supporting our students on their journey to success!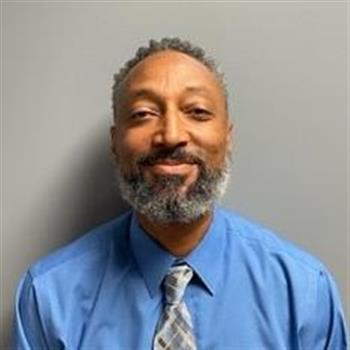 Phone: 919-694-7702
Email:
Degrees and Certifications:
M.Ed.
Anson Robinson

ASSISTANT PRINCIPAL

I am a native of the Sunshine State growing up in the city of Miami. I obtained an athletic scholarship and graduated from Florida Memorial University with a degree in physical education and a minor in biology.

I started my career as a health and physical education instructor on the middle school level. I then transitioned to the high school level commencing my administrative internship while serving as the school's athletic director. I obtained my master's degree in educational leadership from Nova Southeastern University. My next stop was back to the middle school level to start my assistant principalship. I have amassed a total of 17 years in Florida gaining a plethora of experience serving in various capacities. In addition, I was fortunate to coach several sports on the middle and high school levels. Most of my coaching accolades were associated with my middle school basketball teams.

My wife and I decided to take on a new adventure and relocate to the visually stunning state of North Carolina. My first assignment was Wakefield High School as an assistant principal where I spent 6½ years. This is my 26th year in education and I'm fortunate to hold the position of assistant principal serving the students of SCORE Academy.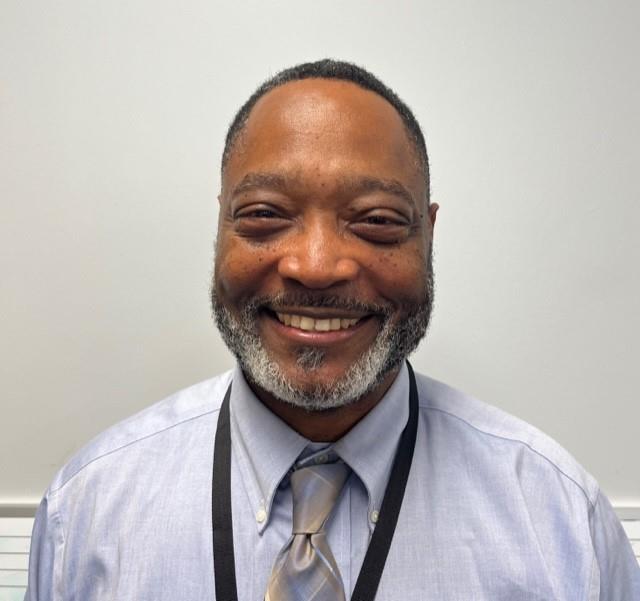 Phone: 919-694-8942
Email:
Degrees and Certifications:
Wayne Stewart

ASSISTANT PRINCIPAL

I am a native South Carolinian growing up near Charleston, SC. I graduated with a Bachelor's degree in Business Administration from Gardner Webb University in Boiling Springs, N.C. I also played football during my time at Gardner Webb. Education was a second career for me, when I became a Business Education teacher. I also coached football and track upon my transition to working in high schools. This path led me to become a dropout prevention coordinator, which proved to be an experience that I have treasured in my career.

I earned a Master's degree in Educational Leadership from Concordia University in Portland, Oregon and a Certificate of School Administration from the University of North Carolina at Greensboro. I have worked in high schools in Harnett County, Johnston County, and now in Wake County as I enter my 16th year in education. Prior to coming to SCORE Academy, I served as an Assistant Principal at Leesville Road High School.

I am married and I have 3 children with my oldest son being in college and his sisters attending WCPSS schools. We enjoy spending time together and supporting each other in sports and dance activities. I am excited about this opportunity to join the staff at SCORE and execute the mission set before us. I am thankful to have the opportunity to engage students in an effort to provide resources and support that help them achieve educational success where they may have struggled prior.