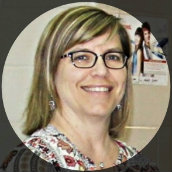 Phone: 919-694-0589
Email:
Degrees and Certifications:
Jody Hinds

PRINCIPAL

I am a graduate of Florida State University with a bachelor's and master's degree in learning disabilities and emotional handicaps. I earned my certificate in administration and supervision from Rivier College, NH. I have 27 years of experience as an educator with 13 years being in administration. Prior to coming to the Wake County Public School System, I worked in Atlanta, Clearwater, and Derry, NH. While in Wake County, I served as the Assistant Principal of Instruction at Wakefield High School and Heritage High School.

I enjoy traveling, spending time with my family, reading, and working outdoors. I am honored to be the principal of SCORE Academy. I am a passionate advocate for students and families and am dedicated to offering students the opportunity to improve their lives and their futures.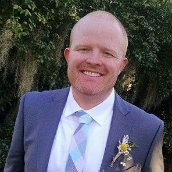 Phone: 919-694-8943
Email:
Degrees and Certifications:
Zach Richards

ASSISTANT PRINCIPAL

I am a proud assistant principal of SCORE Academy. I am based at our River Oaks location. I graduated from Appalachian State with a bachelor's degree in special education K-12. I earned my master's degree in school administration from Gardner Webb University. I started my career with WCPSS as a special education teacher and coach. I returned to be an administrator in the fall of 2017. My passion is to work with students and help them reach their fullest potentional.

As staff, we strive to provide a welcoming, safe, and flexible environment for all our students. I truly look forward to all the wonderful achievements that SCORE Academy students will make this upcoming school year.

Go Green Bay Packers!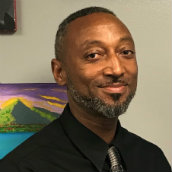 Phone: 919-694-7702
Email:
Degrees and Certifications:
M.Ed.
Anson Robinson

ASSISTANT PRINCIPAL

I am a native of the Sunshine State growing up in the city of Miami. I obtained an athletic scholarship and graduated from Florida Memorial University with a degree in physical education and a minor in biology.

I started my career as a health and physical education instructor on the middle school level. I then transitioned to the high school level commencing my administrative internship while serving as the school's athletic director. I obtained my master's degree in educational leadership from Nova Southeastern University. My next stop was back to the middle school level to start my assistant principalship. I have amassed a total of 17 years in Florida gaining a plethora of experience serving in various capacities. In addition, I was fortunate to coach several sports on the middle and high school levels. Most of my coaching accolades were associated with my middle school basketball teams.

My wife and I decided to take on a new adventure and relocate to the visually stunning state of North Carolina. My first assignment was Wakefield High School as an assistant principal where I spent 6½ years. This is my 26th year in education and I'm fortunate to hold the position of assistant principal serving the students of SCORE Academy.