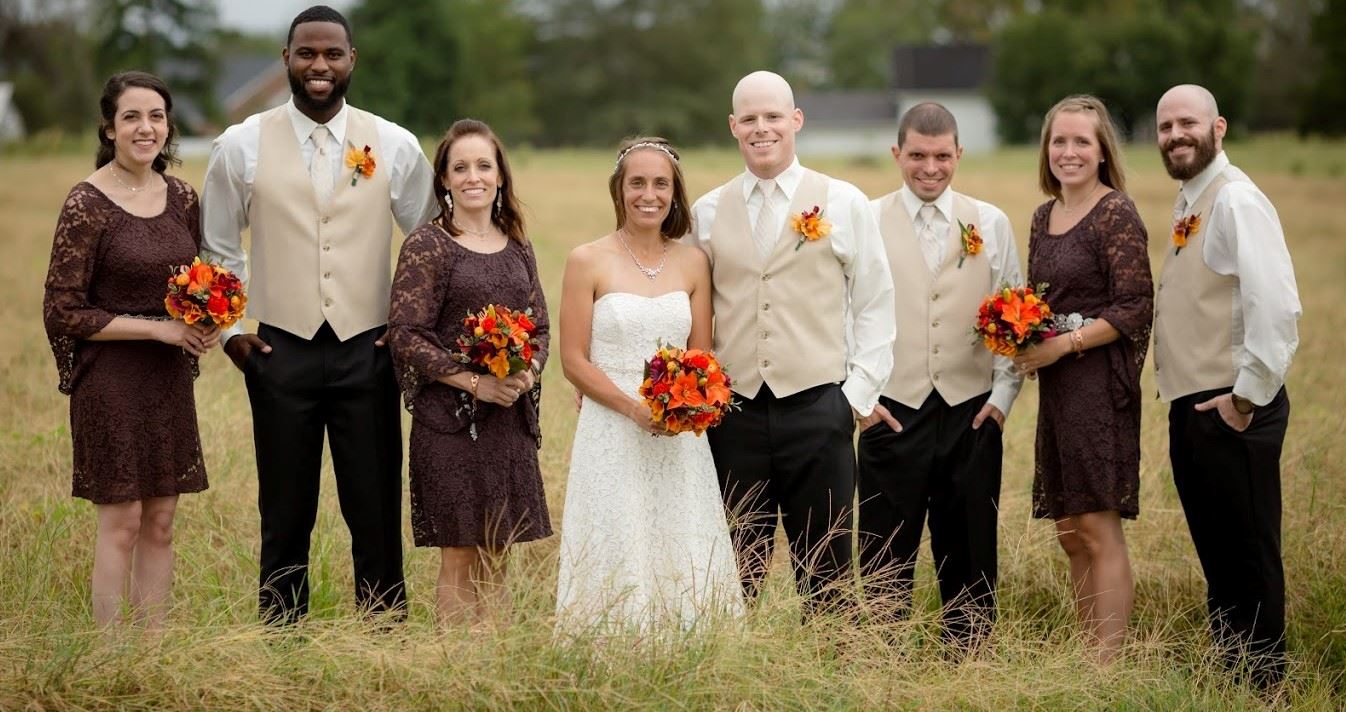 I am originally from Pittsburgh, Pennsylvania. With that being said, I am a huge Steelers, Penguins, and Pirates fan. Growing up, I was a very active person and was involved in many different sports and extracurricular activities. I started playing softball at the age of five and played for a local recreational league and tournament team until I was twenty-one. In middle school I ran track, running mid-distance and distance events. Because I enjoyed running distance, my coaches encouraged me to give cross country a try in high school. I fell in love with the sport during my freshmen year. I enjoyed running through the trails and woods at my high school. It was so much better than circles around the track! I ran cross country and track all four years. Outside of sports, a main extracurricular activity of mine was being an athletic training student. We were assigned sports to work with, and I worked with wrestling for three years. It was through my sports medicine class and being an athletic training student that I decided to major in athletic training in college.

In 2007, I started my college endeavor at Slippery Rock University. I started my freshmen year as an athletic training major. After my first semester, I decided that I also wanted to be a teacher. Sports and being physically active was always a passion of mine, so it was an easy decision to pick up health and physical education. I was a dual major for the rest of my undergraduate career. I graduated in December 2010 with my Bachelor's of Science in athletic training. I passed my BOC in November 2010 and was given my credentials, certified athletic trainer (ATC), post-graduation in January 2011. After graduating, I returned to Slippery Rock for 3 semesters to finish my physical education degree. I graduated with my second bachelor's degree in August 2012.

In May 2012 I moved to Raleigh for student teaching at Brier Creek Elementary and Durant Road Middle. In August 2012 I was hired as a healthful living teacher and athletic trainer at Broughton High School. While at Broughton, I taught Healthful Living to freshmen, Sports Medicine I and Sports Medicine II to sophomores, juniors, and seniors. In January 2016 I happily returned back to Durant Road Middle to teach healthful living. I am also Durant's athletic trainer so you will see me at all of the sporting events. Outside of school I run, competing in numerous local half and full marathons, and play softball on a co-ed team in Raleigh with Mr. Jones, Mr. Mauder, Ms. Smith & Ms. Agnew.

In October 2019, I got married to Mr. Mauder! Mr. Mauder and I had met at Slippery Rock University and then both ended up in Raleigh after graduation. Mr. Mauder and I have a cat named Oreo, who many of you had the chance to meet during our remote learning last school year! She worked hard and appeared in many of the lessons as well as attended many Google Meets! Oreo is happy we are back to teaching in person full time so she can go back to napping uninterrupted all day!