Meet the Fourth Grade Team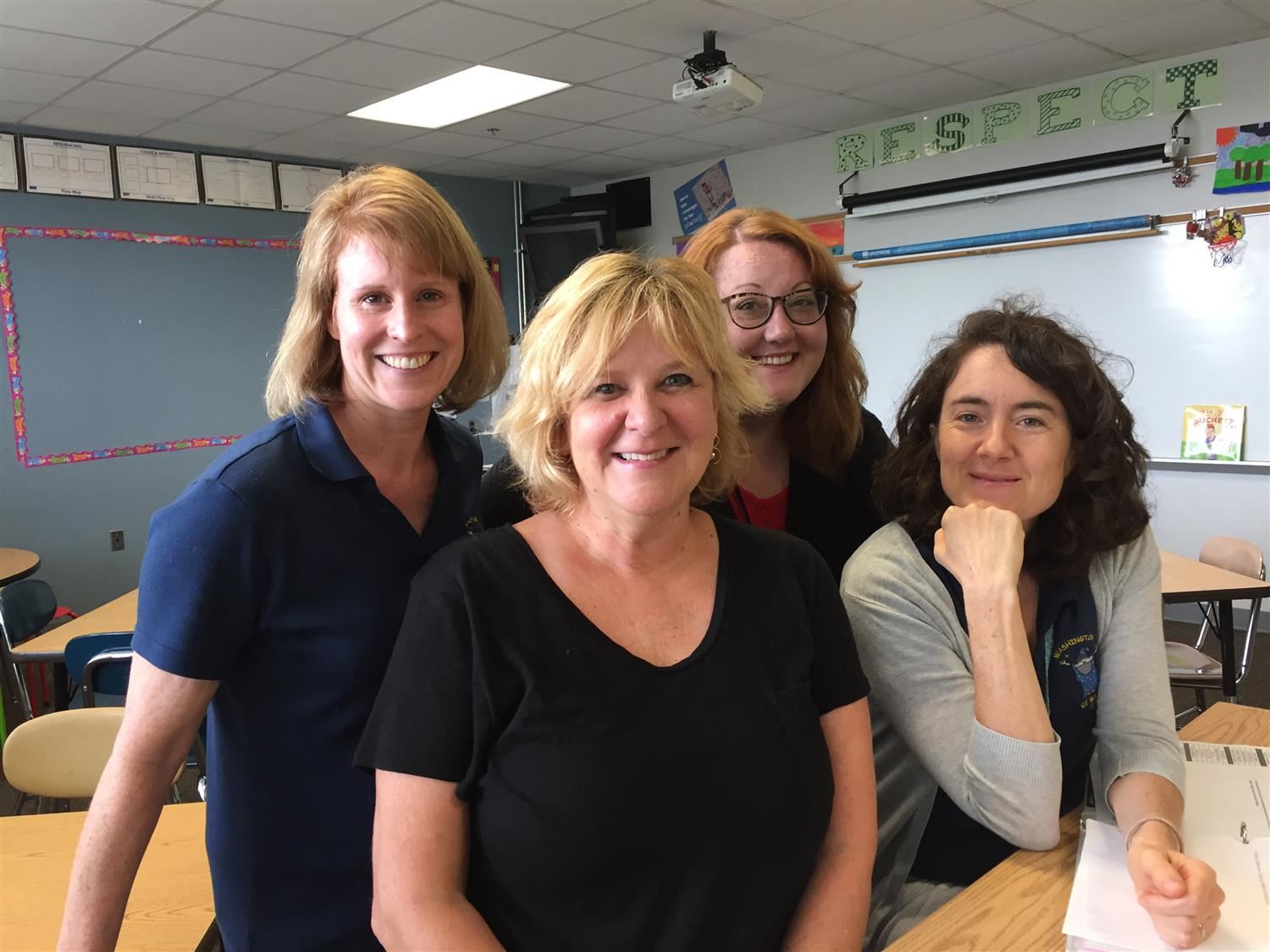 Nancy Bergquist

I have been teaching 4th and 5th grade for the last 30 years. I love working with this age group. The students keep me on my toes and push me to learn new things everyday. I started my career in Guilford County where I worked for 18 years. In 2004 I moved to Colorado where I taught fifth grade for 8 years. We missed the east coast so we moved back to North Carolina in 2012. I have been at Washington since 2013-2014 school year. I am married and have a son and a daughter. I love to read and my favorite place is the beach.

Susan White

I grew up in North Little Rock, AR, but I have lived all over the country, including New York City, where my love of arts-integrated education began. I graduated from the University of Arkansas in 2015 with my Master of Arts in Teaching degree, and spent the last 2 years teaching 3rd Grade as well as K-5th grade STEAM (Science, Technology, Engineering, Arts, and Math) classes in Northwest Arkansas. I am THRILLED to be joining the passionate group of educators, students, and families of WashinGTon. I hope to inspire my students to explore, discover, question, and, most importantly, be themselves. I love comic books, board games, science-fiction, video games, musical theatre, adventuring with my family, and learning new things. I will strive to foster that love of learning in my students as well!

Eileen Marathe

I earned a Bachelor's degree from Penn State in integrative arts. After moving to North Carolina, I returned to school to study elementary education and finished with a k-6 teaching license. My ten years of classroom teaching experience includes...kindergarten, first grade, second grade, fourth grade and one year as a second and third grade intervention teacher. Being a teacher at Washington is important to me - I enjoy helping students find their gifts and talents while working with teachers with many gifts and talents of their own! While away from the class, I spend time with my family and make room for running and reading.

Sara Andrews

I have been a teaching at Washington since 2001. I started as a resource teacher and have worked with K-5 grades.One of my claims to fame is that I have had classrooms on every floor of the school building! I love teaching kids and learning all kinds of new things in the process of being an educator.
My own education began at Carrboro Elementary School. I graduated from Chapel Hill High School and then left North Carolina to go to Grinnell College in a little farm town in Iowa. I studied abroad in Zimbabwe and loved exploring southern Africa. After I graduated, I got my first teaching job at the Wright School in Durham. When I decided to get my master's degree in teaching, I headed out to the University of Oregon for two years.
While I was out west, I developed a love for hiking and exploring the beautiful forests in our country. This past summer one of my lifelong dreams came true when I got the chance to take my daughter Naomi to Sequoia National Park in California. We slept under the towering 300 year old giant trees.
I am grateful for the opportunity to teach Washington's wizards!