Return to Headlines
Dear White Oak Families,

We hope you are enjoying your long weekend. Please note that there is No School on Monday, January 16 due to the Martin Luther King Jr. Holiday.
---
Carpool Reminders
After winter break, it is a good time to review our procedures for a safe carpool drop-off & pickup.
Keep carpool numbers up on the mirror throughout the carpool loop from the time you enter until you leave. This allows staff to quickly input numbers and also call your carpool number when you pull up if your child is not down yet.
If you do NOT have a tag, please contact the main office so that we can get you one or more. You should have a carpool tag in all cars you use to pick up your child.
Drive slowly through the far end of the carpool loop and around curves where staff are walking.
Please make sure you are pulling up as close to the curb as possible. It is not safe for our TREK Patrol student helpers to walk off the sidewalk to open your vehicle door.
Please remember that carpool ends at 4:00, you should be in the carpool loop by 3:55pm.
Please visit our website for more information about how to drop-off & pick up your child at White Oak.
---
Stories from the Specialists
Art with Ms. Yates
Hello everyone! Here is what we have been working on in the art room recently:
Kindergarten students are currently learning about proportion, while creating snowmen! Proportion is a principle of design that explores the size relationship between two or more elements in an artwork. In this project, it is the size of each of the snow balls compared to one another. We are using a combination of crayon, watercolor paint, and tempera paint to make our snowmen.
First grade students were introduced to folk artist, Karla Gerard, who is known for her paintings of colorful villages, featuring unique houses inspired by her home state of Maine. Students learned how to illustrate a three-dimensional house using simple lines and shapes and use this skill to design their own colorful village!
Second grade students are focusing on creating whimsical landscapes inspired by contemporary artist, Justin Vining. We learned about the history of landscape painting, and the reasons why so many artists choose to paint landscapes. Justin Vining is from Indiana, and known for his landscapes of farms, which are stylistic with bold dark lines, changing values, and fantastical depictions of the outdoors.
Third grade students are collaging mixed-media pieces depicting magical castles, inspired by artist Mary Blair, who is known for her work at Walt Disney Studios. We learned about her concept art on films Cinderella, Peter Pan, Alice in Wonderland, and most famously, as the lead designer on the Disney Parks ride, It's a Small World.
Fourth grade students are working on creating shoebox habitats in groups, focusing on the habitat of a particular animal. We are creating habitats using a variety of supplies, with a focus on recycled items that can be reused for creative purposes. When students are done with their habitats, they will begin coding with Mrs. Overton in STEM to inform others about their habitats.
Fifth grade students were introduced to contemporary illustrator, Jen Aranyi, who is known for her watercolor paintings and minimalistic illustrations featuring landscapes and nature scenery, often incorporating colorful night skies dotted with stars and constellations. We are creating our own landscapes inspired by her style, with a focus on illustration techniques to show value, such as hatching, cross-hatching, and stippling.
In other news, Congratulations to Jiya Patel from Mr. Lynch's Fifth grade class for winning the 2022-2023 Yearbook Cover contest!
Thanks for all you do to support our wonderful students, they are a blast to make art with!
---
PTA News & Updates
WOES PTA Website
Stay in the know: Visit the WOES PTA website to learn more about Spirit Wear, PTA events, and more! https://woespta.membershiptoolkit.com/home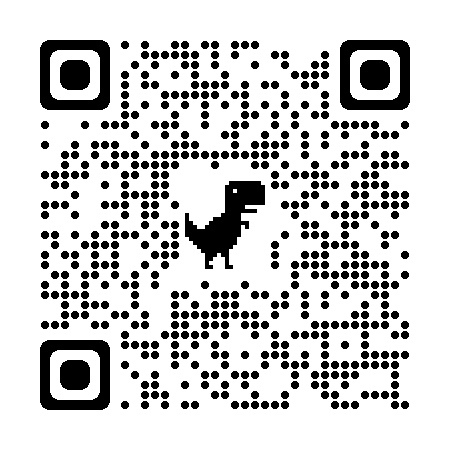 Spirit Wear
Purchase your Spirit Wear and show your WOES spirit!
HTTPS://WHITEOAKELEMENTARY.SPIRITSALE.COM

---
Positivity Project - Character Strength of the Week
The Positivity Project (P2) is a character education program (funded by our PTA) and dedicated to empowering America's youth to build positive relationships by seeing the good in themselves and others. We hope you enjoy using the character strengths vocabulary and have meaningful conversations at home that support your child's learning here at school.
This Week's Character Strength: HUMILITY
P2 for Families is included in the letter above. The password for each P2 for Families page is simply: P2
---
Classroom Updates
Please make sure you check your child's class newsletter sent each week on Friday:
---
Upcoming Dates
Monday, 1/16

NO SCHOOL - MLK Jr. Day

Thursday, 1/26

End of 2nd Quarter

Friday, 1/27

NO SCHOOL - Teacher Workday

Tuesday, 1/31

WOES Spirit Day

Backwards Day

2/6 - 2/10

National School Counselor Week

Friday, 2/10

Report Cards Go Home
THANK YOU for all of your support!
Robin Swaim, Principal
Kevin Boynton, Assistant Principal
& all of the Explorer Staff
Follow Us!
919-694-0202
Facebook: @WhiteOakES
Twitter: @WhiteOakElem