Barb Owens, AIG Coordinator

bowens@wcpss.net

Jaala Smith, AIG Teacher

jsmith13@wcpss.net

Through our AIG Basics program, fourth- and fifth-grade students who are formally identified as academically gifted are grouped for core instruction. Advanced learners in early grades are provided with enrichment opportunities through the Explorers program at grade three and through push-in and pull-out instruction at grades K-2. In addition, we offer a broad array of AG elective courses for students at all grade levels, and we provide content differentiation in core instruction at all grade levels through technology applications, curriculum acceleration, and enrichment.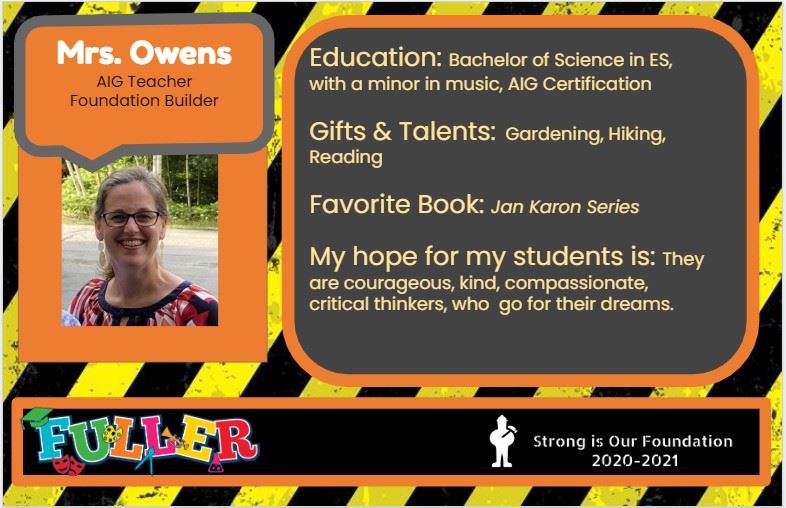 Would you like to nominate your child for the Academically and or Intellectually Gifted program? AIG Testing Nominations for 4th and 5th grade students are accepted at all times!

Nomination deadlines for Fall 2020 will be announced soon. This process applies to the following:

Fourth and Fifth grade students not currently identified as AIG who have not had any testing since March 2019
Fourth and Fifth grade students interested in adding a second area of AIG identification who have not been retested since March 2019

Students who are currently identified as AIG in both reading and math are not eligible for further testing.