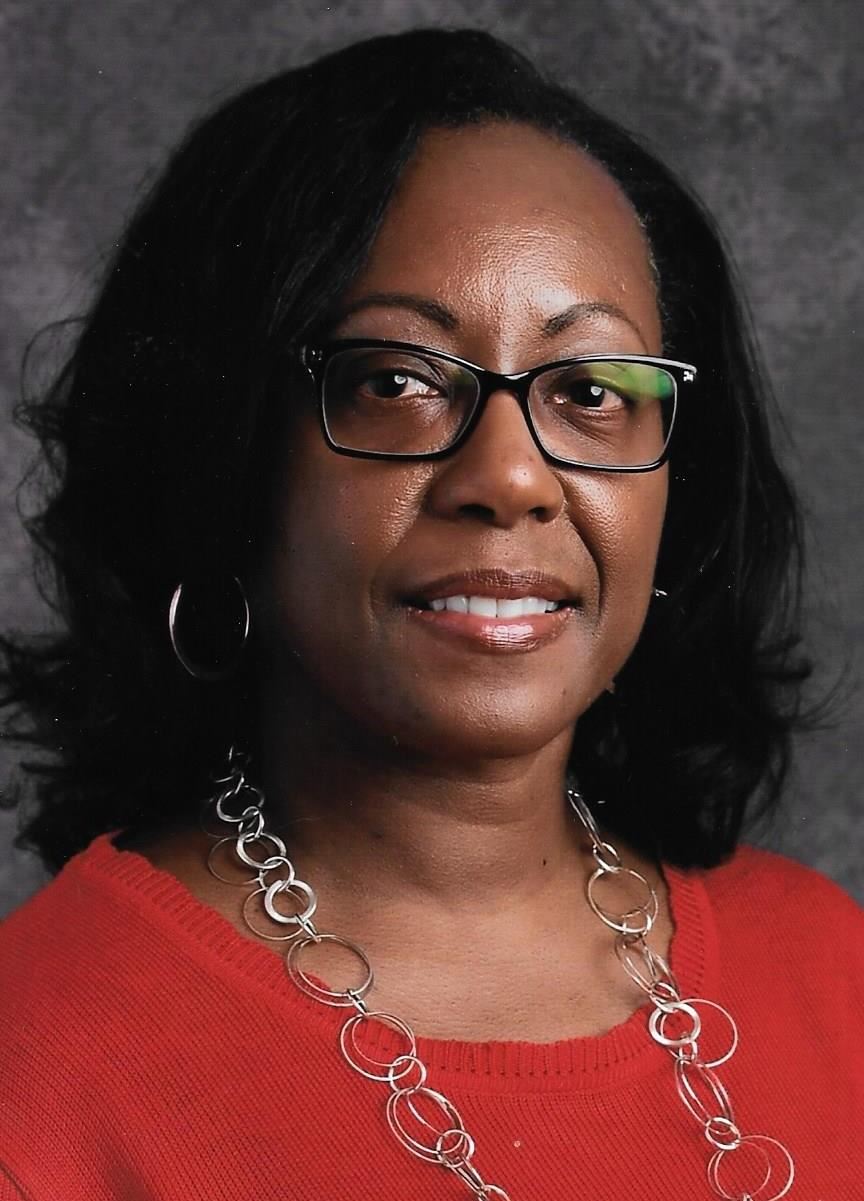 Phone:
Email:
Degrees and Certifications:
Debbie C. Ray - Principal

Debbie C. Ray is a graduate of East Carolina University where she obtained a BS Degree in Intermediate Education with concentrations in Science and Language Arts. In 2005, Mrs. Ray obtained a Masters of School Administration Degree from North Carolina State University. She has been an educator in the Wake County Public School system since 1989. Before accepting the principalship at Crossroads Flex High School, Mrs. Ray served as the Assistant Principal of Instruction at Wake STEM Early College High School, an assistant principal at Panther Creek High School and West Cary Middle School. She also served as an administrative intern and Instructional Resource teacher at Leesville Road Middle School. Her educational career began as a classroom teacher at A.G. Cox Middle School in Pitt County, North Carolina before joining the Wake County Public School System community as a teacher at West Cary Middle School.

She is honored to be the principal at Crossroads Flex High School, where innovation and high expectations will continue to inspire high performance. She is looking forward to working with an extraordinary group of educators who have fearlessly broken away from the norms of a traditional public-school classroom into a world of digital blended learning where students are actively engaged in a 21st-century learning environment. She is also looking forward to forming productive partnerships with families and community leaders as we prepare Crossroads Flex students to be college and career-ready while working towards becoming experts in their individual pursuits.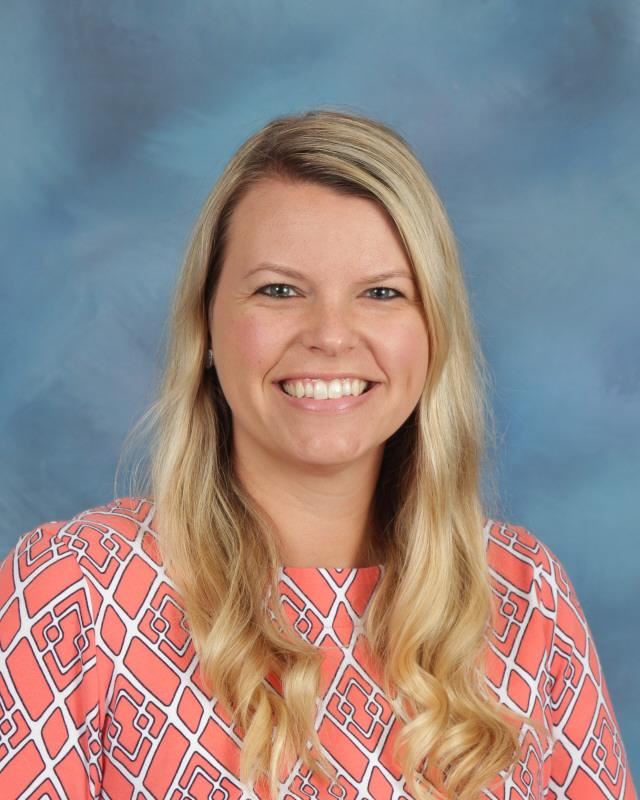 Phone:
Email:
Degrees and Certifications:
Natascha Genova - Assistant Principal

Natascha Brooks Genova is excited to start another year at Crossroads FLEX. She previously served as the Assistant Principal Intern at Mills Park Middle School in Cary, N.C. She began her career teaching middle grades Language Arts in Loudoun County, Virginia and served as a Teacher Consultant for the Northern Virginia Writing Project. After moving to Wake County, she taught 6th and 7th grade Language Arts at Salem Middle School and Mills Park Middle School. Mrs. Genova is passionate about increasing student learning through the use of blended learning and instructional technology, and has presented on these topics at the National Council of Teachers of English National Convention. Mrs. Genova is a co-author of the book

Applying the Flipped Classroom Model to English Language Arts Education and her research on flipped learning has also been included in the text Computer-Assisted Language Learning: Concepts, Methodologies, Tools, and Applications. She has also

developed curriculum, digital content, and assessments for the educational website Shmoop and Wake County Public Schools.

Mrs. Genova is a graduate of the University of Virginia where she earned a B.A. in English Language and Literature. She holds a Master's degree in Teaching from the University of Virginia and earned her North Carolina K-12 Principal Licensure from Gardner-Webb University. She is a National Board Certified Teacher in the area of English Language Arts. In her free time, Mrs. Genova likes to watch sports, spend time with family, travel, and cook. She is proud to be a part of the Crossroads FLEX community, and looks forward to helping all students and staff accomplish success this school year.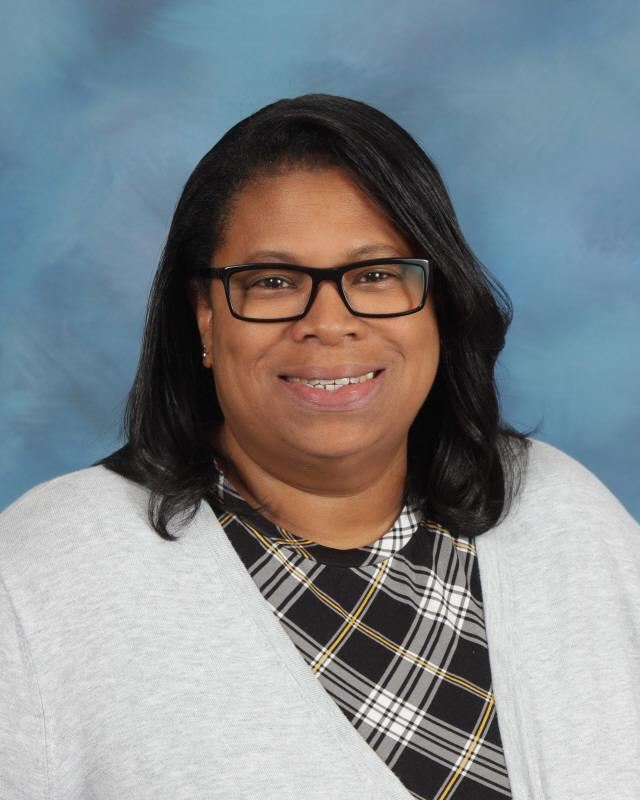 Phone:
Email:
Degrees and Certifications:
Nartarshia Sharpe - Dean of Students

Nartarshia Sharpe comes to Crossroads FLEX after working the past nine years as a professional school counselor at Panther Creek High School in Cary, NC. This is her twenty-third year in education. She began her career in education as middle school language arts and social studies teacher went on to work for several years in Central Office for Wake County Schools.

Ms. Sharpe is a graduate of UNC Charlotte where she earned a B.A. in Psychology and a minor in Sociology. She holds two Master's degrees from NC State University, one in Curriculum and Instruction and the other in School Counseling. She earned National Board Certification in K-12 School Counseling in 2012. In her free time Ms. Sharpe likes to read, travel and take pictures.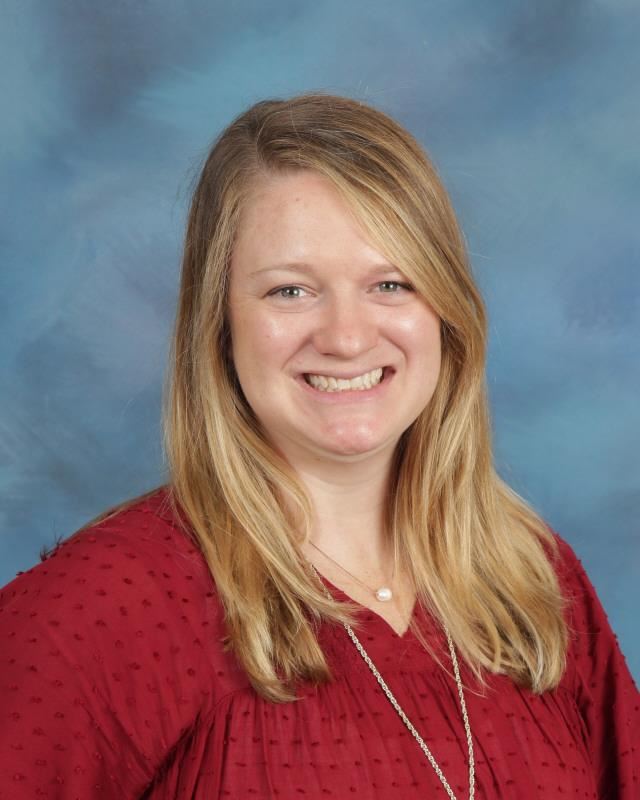 Phone:
Email:
Degrees and Certifications:
Laura Armfield - Science Teacher

Mrs. Laura Armfield is a nationally-board certified secondary science teacher that has been teaching around Wake County for the last 10 years. She moved to the area from Michigan in 2008, after receiving her degree from Michigan State University. She completed her undergraduate work in biological sciences with a minor in chemistry, alongside her Secondary Education coursework.

In addition to her Bachelor's degree, she has earned her Masters in Teaching & Curriculum with specializations in science and technology through an online program at Michigan State.

She began her career teaching at Panther Creek High School when she moved to North Carolina. After several years there, an opportunity to work in a 1-to-1 technology program came up at Cardinal Gibbons High School, where she spent the next three years. Most recently she was part of the science department at Middle Creek High School.

Her passion is promoting science among young people, exposing them to different fields of study, all while building community and relationships in the classroom. She is excited to bring new science learning opportunities to the students of Crossroads FLEX.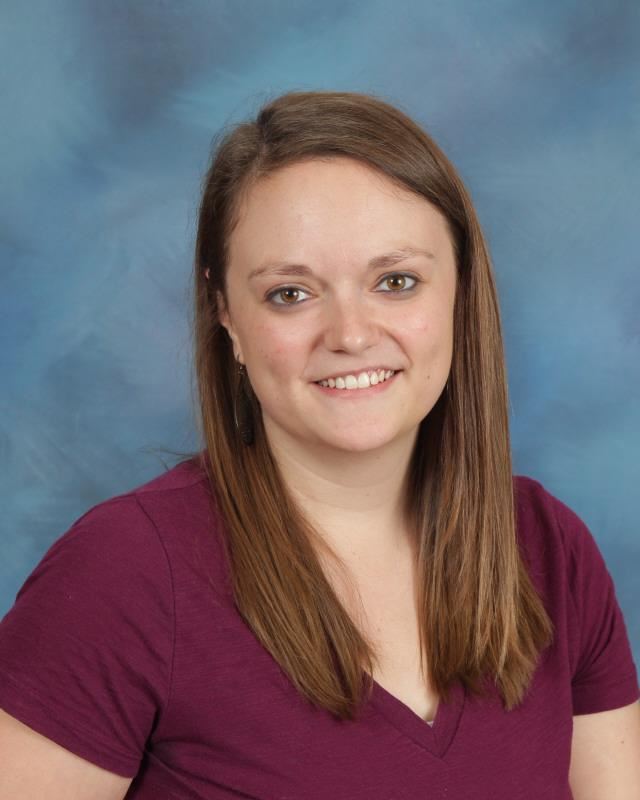 Phone:
Email:
Degrees and Certifications:
Miller Cheatham - Math Teacher

Miller Cheatham is joining Crossroads FLEX after working as a Secondary Math Lead Teacher for Lee County Schools. Prior to that Ms. Cheatham taught at Lee Early College in Sanford, NC. Ms. Cheatham was a North Carolina Teaching Fellow at Meredith College, where she graduated with her BS in Mathematics, a minor in English, and a Secondary Teaching Licensure. She also holds a Master's in Educational Media from Appalachian State and is currently pursuing graduate coursework in Mathematics. In her free time she enjoys traveling, cooking, and exploring the local greenways.

Ms. Cheatham is passionate about making math accessible and relatable to students. She is excited to be a part of the unique and innovative educational experience provided to students at Crossroads FLEX!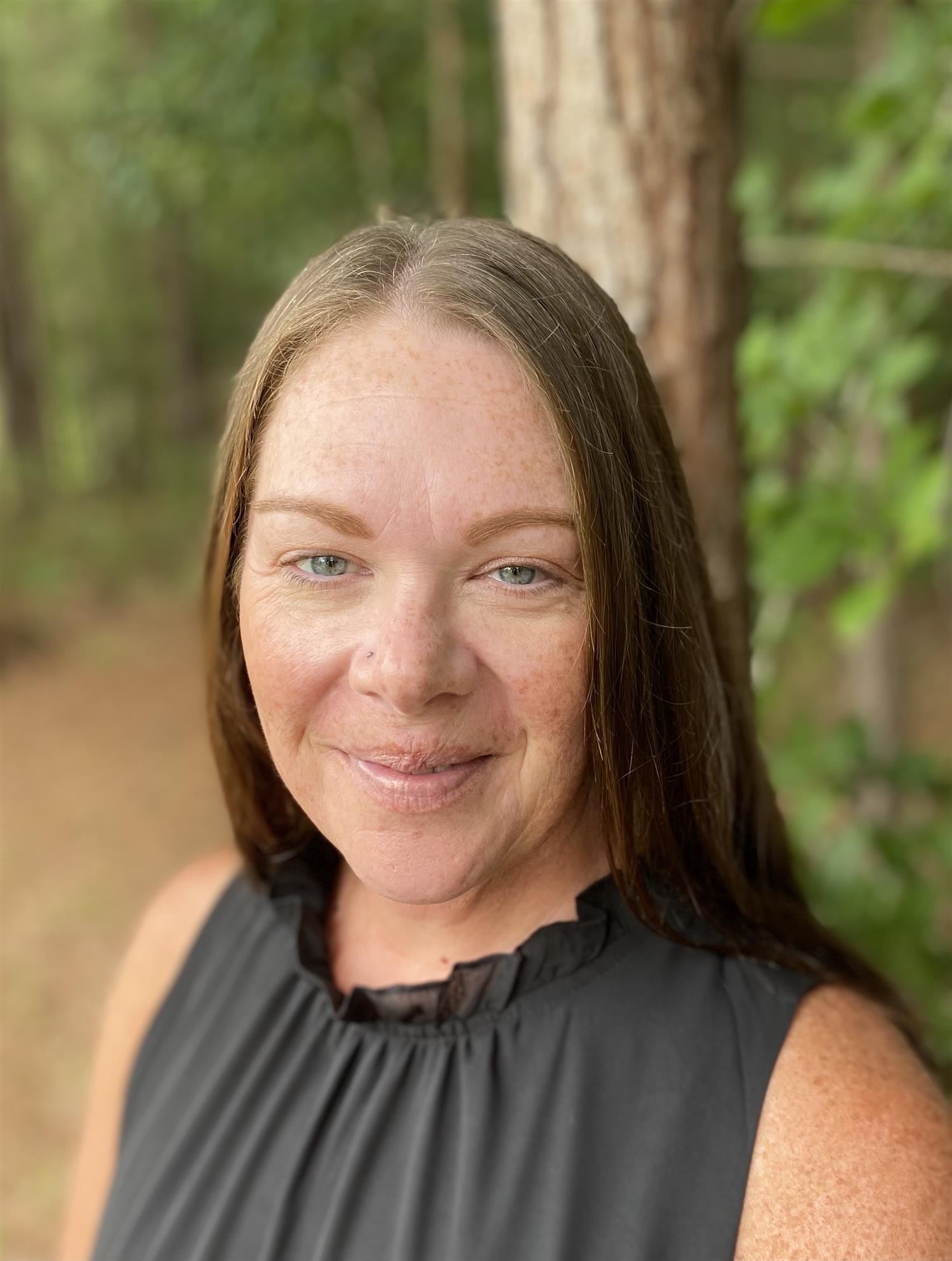 Phone:
Email:
Degrees and Certifications:
Aimee Diem - Intervention Teacher

Aimee Diem is excited to be joining the Crossroad FLEX family as the intervention teacher. She has spent most of her career as a special education teacher and case manager. Ms. Diem has a true passion for working with students and helping them find success. She understands that all students learn differently and strives to provide them with the support they need for a rewarding educational experience.

Ms. Diem holds North Carolina teaching certifications in English, special education, and health and physical education. She has coached high school tennis and high school women's basketball. She has in-depth experience working with struggling readers and is certified to teach different reading programs.

Ms. Diem grew up at the beach in New Jersey. She graduated from West Chester University in Pennsylvania and attended graduate school at Rowan University in New Jersey. She lived in Maryland for 15 years before moving to North Carolina in 2014. Ms. Diem has 2 daughters and 3 rescue dogs. In her spare time she can be found tending to her plants, taking pictures, or reading a new book.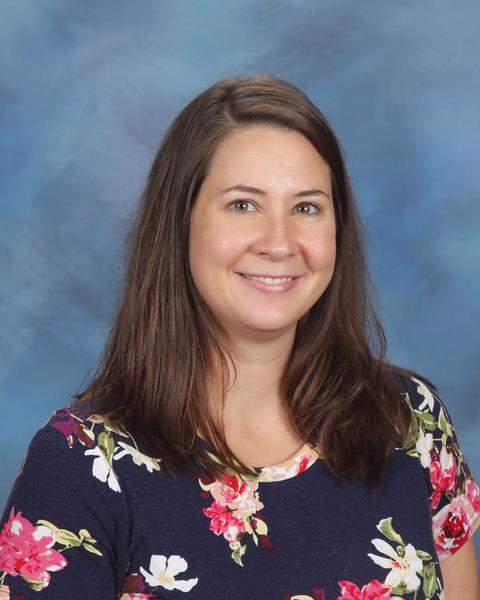 Phone:
Email:
Degrees and Certifications:
Melinda Hope - World Languages

Mindy Hope is a Raleigh native who attended Wake County Public Schools and has worked in education for 13 years. She holds a BA in Spanish and Psychology from UNC-Chapel Hill and a Master's in Teaching Secondary Spanish from Johns Hopkins University. She was a Teach For America – Baltimore Corps Member and is a National Board Certified Spanish Teacher. She has taught High School Spanish for 11 years; first in Baltimore, MD, then in Ann Arbor, MI, and then at Broughton High School here in Raleigh. She has also worked at Athens Dr. High School as a Guidance Technician and a liaison and advocate for ESL and immigrant students, and most recently as an Academic Coach with the education technology company Edmentum. She is excited to get back to teaching Spanish and join the Crossroads FLEX community this year!

Ms. Hope has also coached Lacrosse at many of the schools she has worked at and has taught swim lessons at City of Raleigh pools. She enjoys watching and playing sports, running, traveling, live music, being outside, and spending time with family. Ms. Hope lives with her husband, dog, and 2 little boys who keep her very busy!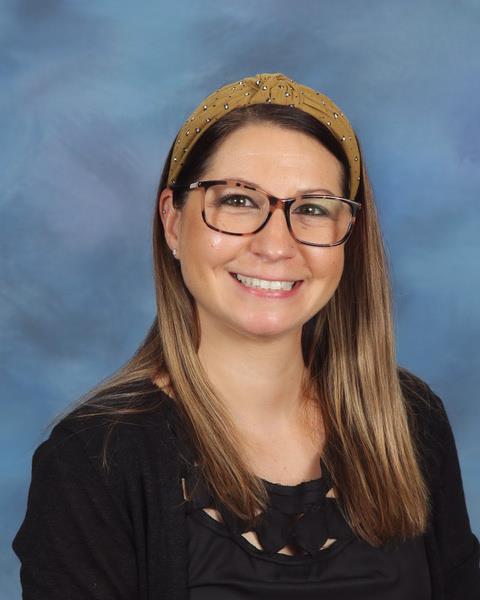 Phone:
Email:
Degrees and Certifications:
Natalia Kilpatrick - Career Development Coordinator

Natalia Kilpatrick comes to Crossroads FLEX after working the past 8 school years at Wake STEM Early College High School, first as a School Counselor and then as the Career Development Coordinator. Her career in education began in higher ed working as a College Admissions Counselor.

Ms. Kilpatrick is a native New Yorker, who moved to Raleigh in 2010. She is a graduate of Quinnipiac University in Hamden CT with a Bachelor's of Arts in Psychology and Sociology. In 2007 she received her Master's in School Counseling from the C.W. Post campus of Long Island University.

She is a new Mommy to her daughter Shay and in her free time enjoys spending time with Shay and her husband outdoors. She is an avid reader of mystery novels and loves to travel! Ms. Kilpatrick has a passion for working with students to achieve their goals and is very excited to join the fantastic staff at Crossroads FLEX!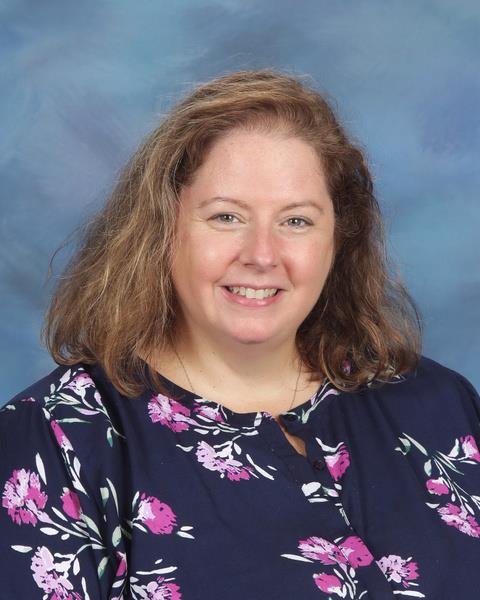 Phone:
Email:
Degrees and Certifications:
Karen Oviatt - English Teacher

Karen Oviatt graduated from Indiana University of Pennsylvania with a Bachelor of Science in Education degree, majoring in English Education and minoring in Psychology. She has been a teacher at both Orange High School in Orange County and Panther Creek High School in Wake County and has taught all levels of 9-12 English. She is a National Board Certified teacher and is Advanced Placement certified, having taught both AP Language and Composition and AP Literature and Composition for over a decade. Ms. Oviatt has experience teaching online courses as a writing instructor for Duke TiP's eStudies program and has also been an instructor at Duke's Young Writers Camp. In addition, she developed, and coordinated an in-school, peer-staffed Writing Center and has served as a department leader and Teacher Mentor.

After serving over 20 years in a traditional classroom, she is excited to be joining the staff at CrossroadsFlex and to be a part of the blended learning experience. Ms. Oviatt likes to read, travel, and spend time with family and friends. She's a bit of a performer and will tell you stories and show you pictures of her dog if you show the slightest inclination of interest. She also loves to learn new things: she's currently taking acting classes and is thinking about learning to knit or crochet and starting a podcast. She is eager to meet the students at Crossroads Flex and learn about the pursuits they passionately follow.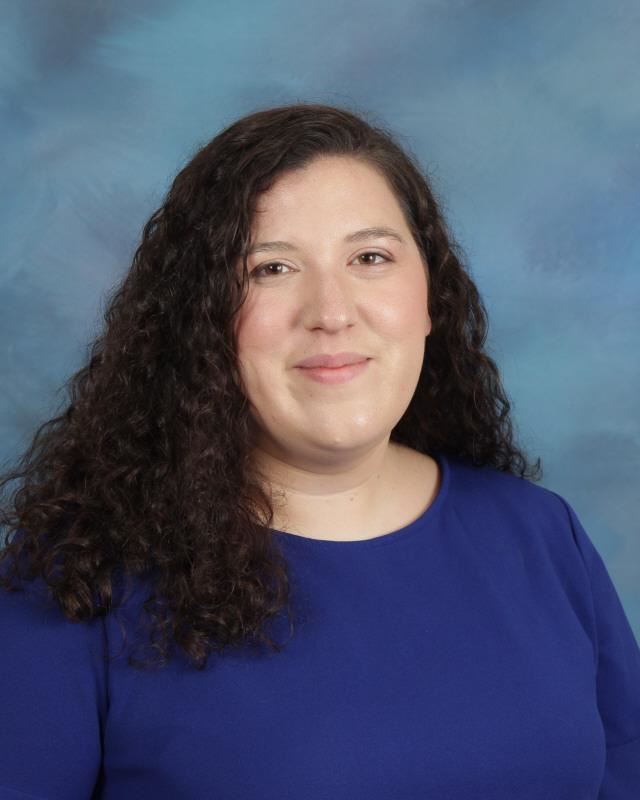 Phone:
Email:
Degrees and Certifications:
Kasey Turcol - Social Sciences Teacher

Mrs. Turcol's 1-to-1 Support Appointments

Kasey Turcol graduated from the University of Mary Washington in Fredericksburg, Virginia with her undergraduate in Sociology and History. As an undergraduate, Mrs. Turcol focused her studies on institutions and their impact on society. She wrote her thesis on Alcatraz, tracing the manner in which the National Park Service interprets prison history through the federal penitentiary as societies views on crime evolve. Additionally, she spearheaded two major research projects: a quantitative study for Rappahannock Legal Service in which she was able to indicate the strengths and weakness of their free legal services, and an in-depth qualitative study of young adults with vision impairments and how they navigated early education. The latter research project was presented at Pi Gamma Mu's Triennial International Conference in 2014 and truly inspired Mrs. Turcol to continue work in the field of education. In 2015, she earned her Master's in Education implementing an action research project aimed at teaching twelve grade government students media literacy skills necessary to be politically aware citizens in the digital age.

Mrs. Turcol moved to North Carolina after getting married in August of 2015. She is endorsed in the state of North Carolina to teach 6-12 Social Sciences and 6-12 English Language Arts. She believes that education must be interdisciplinary for it to have a lasting impact on the student. As a teacher, she emphasizes the importance of reading and writing skills through primary source analysis. Mrs. Turcol encourages all students to continue learning as she, too, intends to continue her education and return back to school for a doctorate degree. She is excited to work with the talented and innovative students at Crossroads FLEX!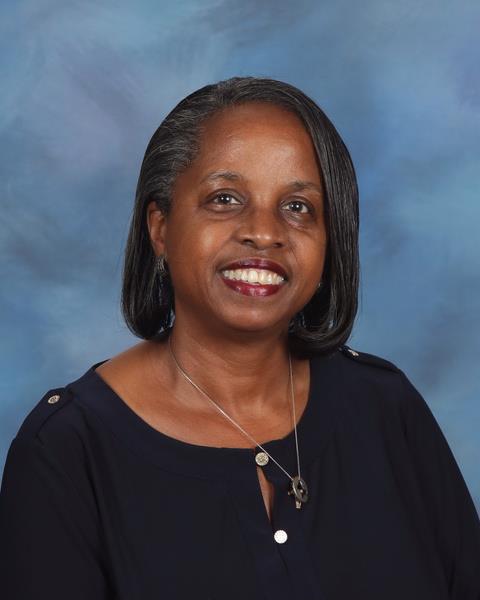 Phone:
Email:
Degrees and Certifications:
Cheryl Brown-Lead Secretary

Cheryl Brown comes to Crossroads Flex High School after working for 9 years at Wake STEM Early College High School, in Raleigh, NC as Lead Secretary and Bookkeeper. She has worked in WCPSS for 20 years at several schools. She worked as a Data Manager at Apex High School then left and worked at the Department of Public Instruction as Technology Support Analyst. She missed being in the school setting and decided to return to WCPSS and helped to start Holly Grove Middle School as Data Manager. After almost a year at Holly Grove Middle she received an opportunity to start Wake STEM Early College High School as the Lead Secretary and Bookkeeper.

Mrs. Brown is a native New Yorker and graduated from Pace University, in New York City with a Bachelor of Science in Computer Science. Her initial career started in Computer Operations and later Programming at IBM Corporation in Upstate New York. She relocated to Raleigh, NC with IBM and later worked as a Quality Assurance Analyst at SAS. After starting a family, she decided to accept a job in WCPSS so that she would have the flexibility of her children's schedule. In her spare time, she likes to watch football and college basketball, read and spend time with her grandson.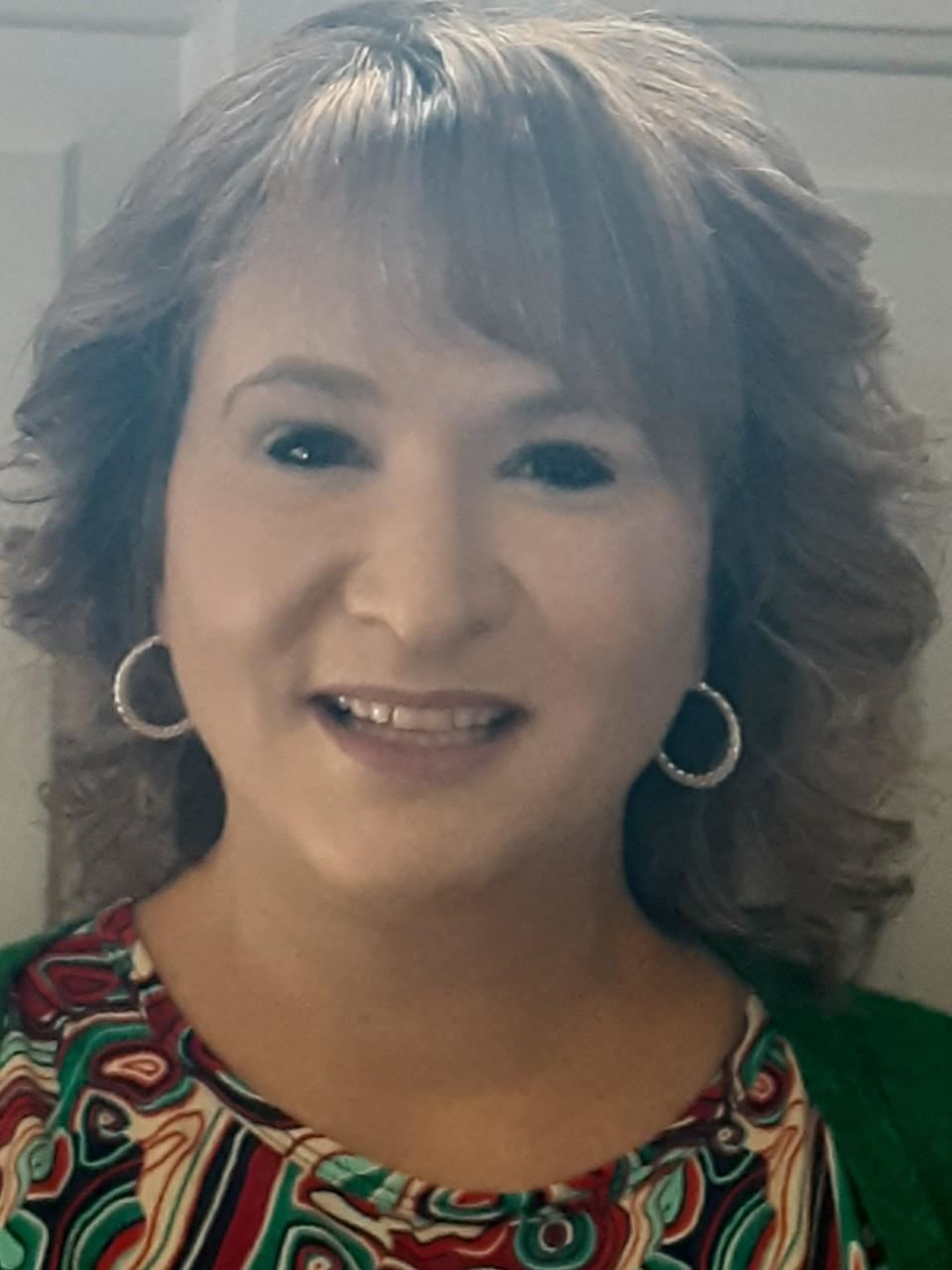 Phone:
Email:
Degrees and Certifications:
Jennifer Wilkerson - Clerical Support

Jennifer Wilkerson comes to Crossroads Flex High School after working nine years in the Wake County School System as an Instructional Assistant and a long-term substitute teacher. After researching Crossroads Flex and learning about its vision for young people, she knew it was where she needed to be and did not hesitate to apply when a clerical assistant position became available.

Ms. Wilkerson was born and raised in Virginia but has lived in North Carolina long enough to be considered a "North Carolinian". She graduated from Pensacola Christian College with a Bachelor of Science in Elementary Education and a minor in Music. She is an avid sports fan, and she considers her greatest accomplishment to being a mother to her three sons.
Phone:
Email:
Degrees and Certifications: