Phone:
Email:
Degrees and Certifications:
Keith Richardson - Principal

Keith Richardson comes to Crossroads FLEX after working the past five years as principal at York Elementary School. York Elementary School became a STEM school the same year Mr. Richardson became principal there. In those five years he collaboratively worked with his staff and community partnerships to build a unique environmental STEM school. In June 2016, York Elementary was recognized as a STEM School of Distinction by the North Carolina Department of Education.

Mr. Richardson has spent his educational career at the elementary, middle, and high school levels. Mr. Richardson is a graduate of Elizabeth City State University where he earned a B.A. in English and a minor in Secondary Education. Mr. Richardson is a North Carolina Principal Fellow and earned his Master's in School Administration from East Carolina University. He holds a professional license in English Education 9-12, Curriculum Specialist, and Principal K-12. Mr. Richardson currently serves as the corresponding secretary for the Elizabeth City State University National Alumni Association, Inc.

Mr. Richardson is an enthusiast for innovative schools especially those that give unique opportunities to students such as Crossroads FLEX. He is excited to lead a dynamic team of educators and stands ready to meet the individual needs of every student as they earn their diploma and become experts in their individual pursuits.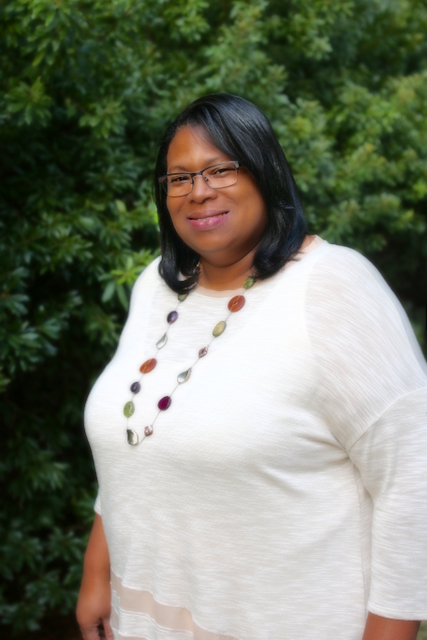 Phone:
Email:
Degrees and Certifications:
Nartarshia Sharpe - Dean of Students

Nartarshia Sharpe comes to Crossroads FLEX after working the past nine years as a professional school counselor at Panther Creek High School in Cary, NC. This is her twenty-third year in education. She began her career in education as middle school language arts and social studies teacher went on to work for several years in Central Office for Wake County Schools.

Ms. Sharpe is a graduate of UNC Charlotte where she earned a B.A. in Psychology and a minor in Sociology. She holds two Master's degrees from NC State University, one in Curriculum and Instruction and the other in School Counseling. She earned National Board Certification in K-12 School Counseling in 2012. In her free time Ms. Sharpe likes to read, travel and take pictures.
Phone:
Email:
Degrees and Certifications:
Dr.

Alex Kaulfuss - Mathematics, English, and Computer Science Teacher

Dr. Kaulfuss's Spring 2018 Schedule & FLEX Coach Appointments

Dr. Alex Kaulfuss is an award-winning, National Board Certified educator who loves exploring learning and believes that all students can be successful given appropriate support and encouragement.

Kaulfuss is a graduate of NC State University's Teaching Fellows Program, holding a B.A. in English Education, an M.S. in Curriculum and Instruction: English Education, and a Ph.D. in Curriculum and Instruction. He has earned certification as a National Board Certified Teacher from the National Board for Professional Teaching Standards, as a Red Hat Certified System Administrator from Red Hat, and as a Certified Computer Programmer from NC State University.

Kaulfuss has served the students of North Carolina in a variety of capacities over the past 15 years. He began his career as an English, Math, and Debate teacher before serving as the Secondary English / Language Arts Consultant for NCDPI. Most recently, as an Instructional Technologist, he has worked with educators and leaders across the state in developing ways to integrate technology into classroom instruction. Additionally, he has worked with the Capital Area Writing Project and The SMART Collaborative in order to meet the disparate needs of students.

Kaulfuss is thrilled to have the opportunity to work with and support the students of Crossroads FLEX, as we explore this new approach to learning and teaching.
Phone:
Email:
Degrees and Certifications:
Keith Lindsay - English Teacher

Mr. Lindsay's Spring 2018 Schedule & FLEX Coach Appointments

Keith Lindsay is a dedicated professional who believes that flexible options are vital for meeting students where they are and then empowering them to move to the highest level of achievement possible. Through his renewal process for the National Board for Professional Teaching Standards, Lindsay completed a systemic, research-based investigation of his teaching behaviors that compelled him to redesign his English IV classroom with a focus on project based learning and digital products empowered by digital and face-to-face content.

His blended traditional/digital model has empowered more than 500 students with a success rate approaching 98% and has been shared at an international symposium in China. He has written extensively about the redesign and has submitted several papers for publication in professional academic journals.

Lindsay began his career in Guilford County in 1997 and has called Wake County Public Schools his home for the last fifteen years. He leaves a rewarding career with Millbrook High School for the last decade to embark on this new challenge with Crossroads FLEX.

Lindsay is eager to continue this transformative work with a team of dedicated professionals at Crossroads FLEX High School. His extensive experience teaching in alternative settings and redesigning content to meet a variety of students' needs will continue to serve WCPSS in the years to come.

"It's exciting to imagine how our work now may revolutionize teaching and learning in our district and across the country. Digital tools and flexible learning models are continuing to enable differentiation in ways we couldn't imagine just a few years ago. I am humbled to be part of such a courageous redesign of what a public high school can be."
Phone:
Email:
Degrees and Certifications:
Kasey Turcol -Social Studies Teacher

Mrs. Turcol's Spring 2018 Schedule & FLEX Coach Appointments

Kasey Turcol graduated from the University of Mary Washington in Fredericksburg, Virginia with her undergraduate in Sociology and History. As an undergraduate, Mrs. Turcol focused her studies on institutions and their impact on society. She wrote her thesis on Alcatraz, tracing the manner in which the National Park Service interprets prison history through the federal penitentiary as societies views on crime evolve. Additionally, she spearheaded two major research projects: a quantitative study for Rappahannock Legal Service in which she was able to indicate the strengths and weakness of their free legal services, and an in-depth qualitative study of young adults with vision impairments and how they navigated early education. The latter research project was presented at Pi Gamma Mu's Triennial International Conference in 2014 and truly inspired Mrs. Turcol to continue work in the field of education. In 2015, she earned her Master's in Education implementing an action research project aimed at teaching twelve grade government students media literacy skills necessary to be politically aware citizens in the digital age.

Mrs. Turcol moved to North Carolina after getting married in August of 2015. She is endorsed in the state of North Carolina to teach 6-12 Social Sciences and 6-12 English Language Arts. She believes that education must be interdisciplinary for it to have a lasting impact on the student. As a teacher, she emphasizes the importance of reading and writing skills through primary source analysis. Mrs. Turcol encourages all students to continue learning as she, too, intends to continue her education and return back to school for a doctorate degree. She is excited to work with the talented and innovative students at Crossroads FLEX!
Phone:
Email:
Degrees and Certifications:
Ms.

Sharon Cooke - Science Teacher
Phone:
Email:
Degrees and Certifications:
Rhonda Lusher - Career Development Coordinator

Rhonda Lusher comes to Crossroads FLEX after working the past eleven years as a Career Development Coordinator at Wake Early College in Raleigh, NC. She began her career in education as an adjunct faculty member at Marshall University. After relocating to North Carolina in 2003, she took a job in Chatham County as a middle school teacher where she spent three years.

Ms. Lusher is a graduate of Marshall University where she earned both her Bachelor's of Arts and Master's of Science degree in Adult Education. She received her Career Development Certification in 2011. Ms. Lusher feels very passionate about helping students. She is very excited to build the Career Development Program at Crossroads FLEX high school.
Phone:
Email:
Degrees and Certifications:
Ms.

Bonnie Russell - Data Manger and Lead Secretary
Phone:
Email:
Degrees and Certifications:
Phone:
Email:
Degrees and Certifications:
Phone:
Email:
Degrees and Certifications: