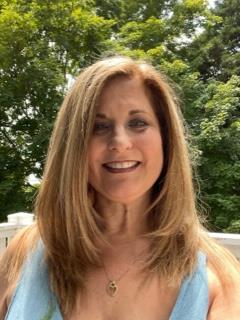 Phone:
Email:
Degrees and Certifications:
Ms.

Grieco

Hi YMES family! I'm Ms. Grieco (rhymes with "echo") and I've been teaching since 1988 with a few years off while growing my family and moving around this country. I've worked in education for a total of 35 years, 20 years in North Carolina and this will be my 12th year at YMES. In NC I taught 4th~8th grade in Cumberland County, then 2nd, 3rd & 5th grade at A.B. Combs, 3rd & 4th grade at York ES, and then in 2012 I transferred to YMES to teach 3rd grade. In 2014, I began serving students and staff as a Curriculum Support Teacher. I loved working with ALL the kiddos in K~5th grade & teachers at YMES! In 2019, I worked exclusively with the 5th grade as the Lead Science Teacher and Advanced Math Teacher, collaborating and supporting all 5th-grade teachers and students in all academic areas. This year I am absolutely thrilled and excited to be teaching Kindergarten for the 4th

year!

I began my college journey at Bridgewater State College as a Speech Communications major with a desire to become a newscast reporter for ABC. During my junior year, I realized and remembered how much I enjoyed my Art for Early Childhood elective and my experiences teaching children throughout my high school years within clubs and church. I decided to change my degree and worked hard, even in the summertime, to complete my studies and graduate with my class on time. I earned my BS in education, with a major in Elementary Education, a minor in Speech Communications, and a concentration in Mathematics. My desire to learn leads me to continue to learn in every way, every day! My call to teach allows me to encourage others daily and share my passion for learning and love of reading, writing, and solving math problems/puzzles.

In my free time, I love spending time with my family, serving at my church, working out at my gym, acting/modeling, writing, reading, and going on adventures! I was promoted to Grandmother in March of 2021 and returned to my roots by bringing back a family name. I decided to be called "Noni'' after my Italian

great-grandmother

, Mama Noni, whom I knew and loved as a child.

My firstborn son Tyler is married to Sarah, and they live in Cary. She works for Merck in Durham, and he is a stay-at-home daddy! My first grandchild, Ensley Ann arrived in March of 2021 and we welcomed her baby brother, a grandson, Emery Grey, on New Year's Eve! They are also the proud parents of 2 cats, Stormie and Diego.

My daughter Elizabeth is married to Garrett, and they live in their newly built home in Fuquay Varina. Both graduated from Wake Tech with a Business degree, and both obtained a real estate license. He works in real estate as a Home Specialist at Pulte Group, and she is currently a homemaker and loving every minute of it. They are proud parents of 3 cats, Macie, Dusty, and Hiei. (Hee-ay)

My middle son Westley married his high school sweetheart, Emma, in November of 2020. They live in their newly purchased home in Holly Springs, where they enjoy gardening and home projects. He graduated from WCU and works for Music and Arts providing private music lessons. Emma received her undergraduate and graduate degrees from NCSU. She currently works as a Research Associate 2 at Invaio Sciences. They are the proud parents of 1 cat, Autumn.

My youngest son, Jackson, graduated from World of Life Bible Institute in NY and completed his 2-year internship with Youth Ministry at Perth Bible Church. At the same time, he worked full-time at a local food store and has been working to finish his undergraduate degree online with Mid-America Baptist Theological Seminary. He is on his way to becoming a Youth Pastor! Jackson married Alyssa, his college sweetheart, and we welcomed their first child, Savanna Grace, in February of 2023! They will be moving back to Word of Life in NY where he has been offered a 2-year contract to serve as Resident Director.