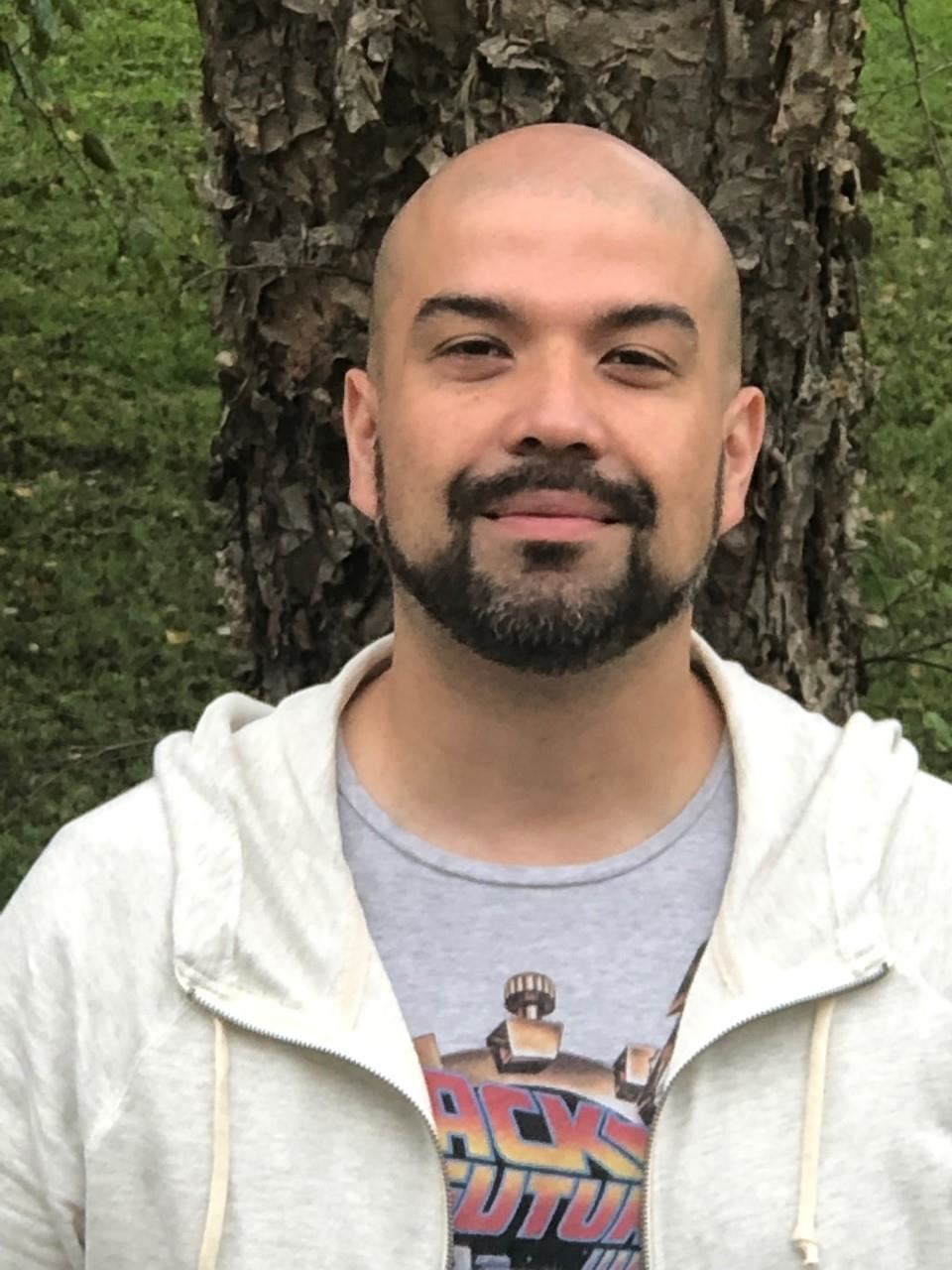 Phone:
Email:
Degrees and Certifications:
Mr.

Cabezas

Hey there, I'm Erik Cabezas, and I hail from Colombia, the land of the best coffee on the planet. I've been teaching at Yates Mill Elementary School for two years. Proud parent alert: I've got a Yates Mill alumni, Bella, who's now rockin' it in Middle School, and my youngest, Camilo, holds it down as a fourth-grader right here at Yates Mill.

So, I packed up my bags and brought the whole crew (wife and kids included) from Colombia, South America, all thanks to this awesome Global teacher's program I am part of. I am not just teaching music, but also representing my homeland and Latino culture as an ambassador teacher. My classes? All about jamming with instruments, soaking in diverse cultures, and getting our Yates Mill future leaders ready for the global stage. Hashtag: #unitingourworld.

About me:

You know, music used to be my jam, and it still is, but teaching has stolen my heart too. I got myself a degree in music education, and more recently, a postgraduate certificate in education, culture and politics. But hey, my dream? It's all about getting that master's degree in Music Education, coming soon.

Outside of school life, you'll find me sipping coffee (surprise, surprise), rockin' the teaching scene, hitting the bike trails, making sweet music, playing the keys at church, and hanging out with my family. And the icing on the cake? I'm lucky enough to score a paycheck for both teaching and making music, which honestly, I can't get enough of. USA life is treating us well, and at the top of the list is the incredible Yates Mill family we've found here. Dreams? We're living them!