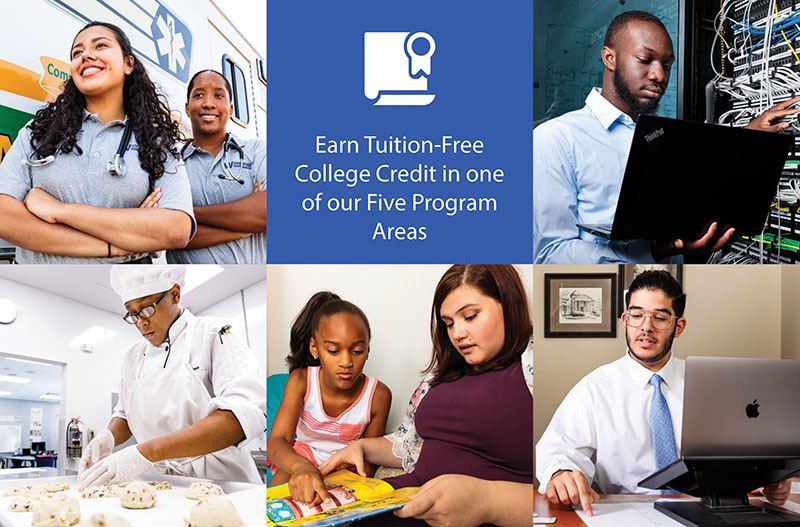 Our Wake Tech Community College programs at North Wake College and Career Academy provide a rigorous hands-on college environment that gives students an opportunity for career development and a professional and collegiate advantage.

Our Associate in Applied Science (A.A.S.) degrees are designed to give students marketable skill sets as the foundation of a promising career. Students will have opportunities beyond the Wake Tech Certificate to earn additional credits toward the A.A.S. degree. Optional classes will be offered after school in a 5th-period setting and during the summer. Students will have additional opportunity to work toward completing the degree by becoming full-time college students during the 13th year, tuition-free (with the exception of EMS).
Focused and motivated students will acquire skills (by means of certificates, credentials, & A.A.S degree) to advance their education and potential careers.

For more information about our college programs, contact:
James Sanders at jrsanders1@waketech.edu, or 919.866.5067.