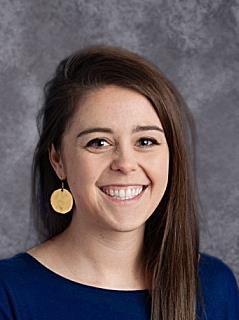 Phone:
Email:
Degrees and Certifications:
Meredith College - Art Education k-12 Licensure
Ms.

Leslie Wiggins

Ms. Wiggins is in her 3rd full year at Powell. She started at Powell after graduating from Meredith College with a Degree in Arts Education. Her favorite mediums are printmaking, ceramics and painting. She grew up in Goldsboro, but has lived in Raleigh for a few years now. Ms. Wiggin's favorite place to be is on the North Carolina coast. She spends the majority of the summer there and loves looking for shells, seeing wildlife, and being near water! At Powell, she loves that she works with such a creative group of people that are motivated to see every kid succeed!

My Play-losophy:

"Children learn through doing - play is how they explore their world, learn how to assess risk, try things out, and get to know themselves." - Bethe Almeras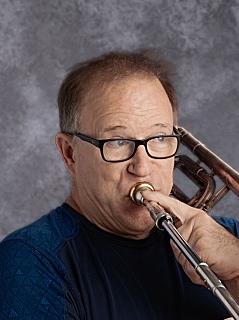 Phone:
Email:
Degrees and Certifications:
State University of New York at Potsdam - Bachelor of Music, Crane School of Music Northwestern University - Master of Music in Trombone Performance
Mr.

Richard Waterman

Mr. Waterman grew up in Atlanta, Georgia. In seventh grade, he performed with the East Elementary Band for President Nixon. He went on to become Co-Principal Trombone with the Civic Orchestra of Chicago and he toured with Opera a la Carte of Los Angeles. He is currently performing as Solo Trombone with the Triangle Brass Band and is a member of The Oak City Brass Quintet. Mr. Waterman is in his fourteenth year as a band teacher. He joined the staff at Powell in 2016. In summers, he teaches at Ligon's "Sounds of Summer" band camp. Outside of Music, Mr. Waterman enjoys playing tennis. He has traveled to forty-five United States and he visits Scotland often to see his daughter, Lauren, his son-in-law Aiden, and his two grandchildren, Arthur and Malcolm.

My Play-losophy:

Playing a musical instrument teaches self-discipline, patience, problem solving, and teamwork.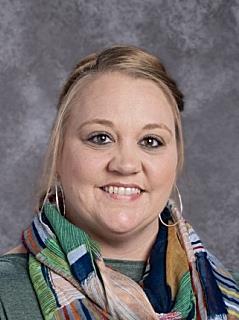 Phone: @MrsAprilLabadie
Email:
Degrees and Certifications:
Meredith College - Bachelor's in K-12 Dance Education
Mrs.

April Labadie

Mrs. Labadie is a proud NC native, growing up in Knightdale. She is a product of the WCPSS, and proud graduate of Meredith College with a Bachelor's Degree in K-12 Dance Education. She is currently in her 15th year of teaching in the WCPSS. She has taught at Wakefield Middle, Bugg Elementary, and now at Powell. Mrs. Labadie is married to her wonderful husband and they have a daughter who is now part of the Powell family! Mrs. Labadie feels very blessed to be able to teach at such a wonderful school, and to have the opportunity for her own child to be able to learn from this amazing staff and experience all of the amazing learning opportunities that Powell offers.

My Play-losophy:

I believe play is an integral part of learning for all children! I wish I had been exposed to playful learning throughout my education, as I see the positive effects it has on children every day at Powell! Play involves creativity, which spawns collaboration, communication, and critical thinking! Play leads to exploration, which leads to impactful learning! The students, and staff alike, are so fortunate to be at a school that intentionally brings out play every day!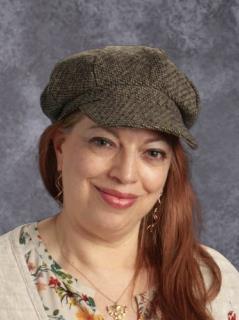 Phone: @MartaKing1
Email:
Degrees and Certifications:
Ms.

Marta King

Marta King serves as the theatre arts specialist at Powell where she has had the opportunity to work with brilliant students every day since 2001. Through her work with students, she realized theatre's tremendous power to inspire a love of reading and develop and enhance reading skills. This experience led her to acquire an M.Ed. with a Focus in Literacy from UNC at Chapel Hill, and National Board Certification in Literacy. Prior to Powell, she taught theatre, dance, and Language Arts at the middle and high school levels. For many years, she has worked with NC State education majors on effectively using theatre in the classroom. Additionally, she has taught acting at the NC School of the Arts, Interlochen Center for the Arts, as well as other venues. As an actor and director, she has worked for many years with theatre companies she co-founded in Charlotte, Durham, and Raleigh. Before entering the classroom, she toured the country performing poetry and teaching poetry performance workshops to teachers and students. Her most thrilling experience to date was co-directing the Hungarian premiere of Sam Shepard's play, Buried Child, for the 8:15 Theatre Co., which won the Silver Star Award. While in Hungary, she taught jazz dance to the Szeged Ballet Company and movement to actors. She has been fortunate to serve as an A+ Fellow since 1995, which has fostered her growth as an educator and as a person more than any other professional experience. She currently serves as the Elementary and Middle School Drama PLT chair in Wake County, and is a passionate member of the Conscious Discipline Action Team at Powell. When not teaching, she enjoys reading, writing, biking, swimming, yoga, meditation, and playing with her cats, Bailey and Dande Lion. Her family lives in NJ, MA, FL, and CA, thus she spends vacations in those places visiting everyone. Favorite podcasts (she is obsessed) include On Being, The Adult Chair, The Moth, Real Talk for Real Teachers (Conscious Discipline), 1619, and Tara Brach. Anytime you feel like discussing the brilliance of Hamilton, or singing a song from it, she is joyously ready!

My Play-losophy:

"The play's the thing!" to quote Shakespeare. What could be more playful than role play or putting on a play?! Children pretend all the time! Through play, children learn about their world, the people in it, and their own potential and capacity.Theatre Arts is a gateway to explore any text or idea with our bodies, voices, minds, and imaginations. Together, we create and recreate, collaborate, investigate, and liberate. "Education is not the filling of a pail, but the lighting of a fire," Yeats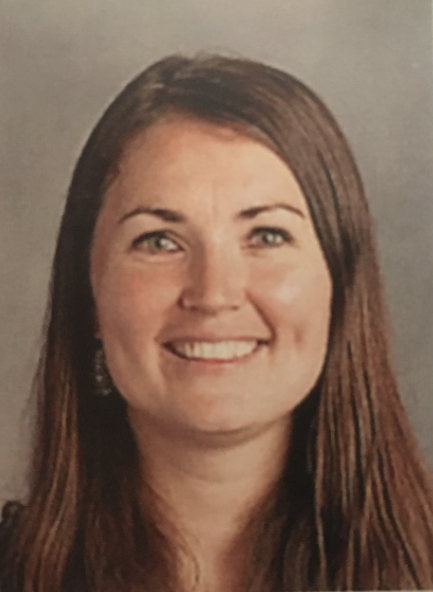 Phone: @jhgill2
Email:
Degrees and Certifications:
UNC, Chapel Hill - Masters in Library Science University at Buffalo - Masters in Education K-12 Library Science certification, K-12 School Library Media, K-6 Elementary Education
Mrs.

Jessica Gill

Jessica Gill has been at Powell since 2003 as a Kindergarten teacher, a Reading Intervention teacher and the Library Media Specialist. A native of Rochester, New York, she attended the University at Buffalo for undergraduate and graduate school, earning a Masters in Elementary Education, and UNC - Chapel Hill for a Masters in Library Science, and holds National Board Certification in Literacy. She is currently pursuing her Doctorate in Literacy, Culture and Language Education at Indiana University. She is committed to creating a library space that allows everyone to feel valued, and a collection which advocates for diversity and inclusion. When not at Powell, she enjoys traveling with her husband and three children, gardening, hiking and raising backyard chickens.

My Play-losophy:

Play allows for all students to access curriculum in deep and meaningful ways. It provides engagement, strengthens connections with others and creates opportunities for creativity and ingenuity. It is the essential work of childhood.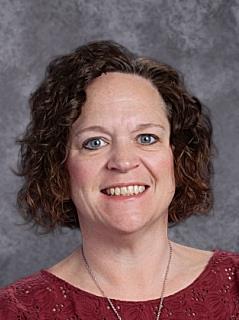 Phone: @MusicAtPowell
Email:
Degrees and Certifications:
Nyack College (Nyack, New York) - Bachelor of Arts in Music Education Piano Concentration, Orff-Schulwerk Certification, Level 1, American Orff-Schulwerk Association, First Steps in Music Certification, Fiereabend Association of Music Education
Mrs.

Marcia Rothra

Ms. Rothra is a new member of the Powell Elementary family. She is very grateful for such a warm welcome from staff, students, and parents. Ms. Rothra has been teaching music for thirteen years and has taught both in public school and privately. She holds a degree from Nyack College (Nyack, New York) in Music Education with a focus in piano performance. Ms. Rothra is a member of the Feierabend Association of Music Education and holds certifications in Orff-Schulwerk and First Steps in Music, two philosophies of music education that help her pass along her passion for music to students young and old. She has been involved with the North Carolina Theatre and Conservatory and is active in her local church leading the praise team and playing keyboard. Accompanying individuals and groups and playing for musicals has brought much enjoyment for many years. North Carolina has been home for more than twenty years to Mrs. Rothra, her husband and two kids, and their two bouncy Australian shepherds. She loves laughing with her family around the dinner table, finding sea glass at the beach, reading, cheering on the Pittsburgh Steelers and playing the piano. Ms. Rothra's most recent hobby is playing the ukulele, and she is very excited to share that with Powell students too!

My Play-losophy:

Music is a powerful medium that enriches lives, touches the heart, and soothes the frustration of a difficult day. I believe that every student has musical capacity and it's my job to help kids figure out what that means for them. In my classroom each day, I combine a mixture of singing, instrument playing, movement, and speech into lessons that mirror a child's world of play. Our focus lies in developing good listening, reading, writing and critical thinking skills which transfer over to their academic world. I love teaching literacy and making connections to math and science. My classroom may not always be the quietest room in the hallway, but engagement is high as kids are allowed to create, experiment, and move. Over my years of teaching, I have seen firsthand those students who struggle academically find a place in my classroom where they feel safe and accepted, and flourish as they experiment with the musical gifts and talents they discover inside themselves. I look for the light in their eyes in those playful moments where their confidence grows, their brainpower strengthens, and joy is ignited. My hope is to inspire a love of music that lasts long after students leave my classroom.
Phone: @PowellOrchestra
Email:
Degrees and Certifications:
Meredith College - Bachelor of a Music - Music Education - K-12
Ms.

Gina Ali

Ms. Ali was born in North Carolina and started playing violin at a very young age. Her love for music grew as she participated in local youth orchestras throughout the Triangle. She went on to earn a Bachelor of Music degree from Meredith College, with an emphasis in Music Education. She spent ten years teaching strings in the San Francisco Bay Area before returning to teach for Wake County Public Schools. She started the Mission Attendance Area String Program in Fremont, California and was the Lower School Director of Music and Strings at Redwood Day School in Oakland, California. Gina has worked in various music positions in Wake County and for the last three years has been helping the strings program grow here at Powell Elementary School. Gina has enjoyed playing with several chamber groups, the Appalachian Symphony, the Raleigh Civic Symphony, the Oakland Civic Orchestra and the San Francisco Sinfonietta.

My Play-losophy:

Orchestra is ALL about PLAY! When making music, it is all about collaboration and working together as a team to create. We play our instruments to express ourselves, and to share our ideas with others. We learn through doing and moving, and problem solving as a team. We learn to read our music through game play and grow on our instruments by working together.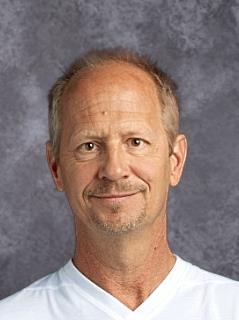 Phone:
Email:
Degrees and Certifications:
Appalachian State University - BS in Physical Education, 1989 East Carolina University - Master of Education in Health Education, 2006
Mr.

Michael Rhodes

Mr. Rhodes grew up right here in Garner and is a product of Wake County Public Schools. After high school, he pole vaulted at Appalachian State University. After college, he pursued his love for watersports and was the 5 time National Champion and former record holder in Slolam Kneeboarding. He has been teaching PE in WCPSS for 30 years and he still loves what he does! He has received many honors over the years, including Wake County Autism Society Inclusion Teacher of the Year award in 2005-06, Wake County and NC PE Program of the Year honors in 2008, and the Powell Teacher of the Year award in 2019. He is the father of 3 sons who have helped him perfect his play skills over many years as he has coached their baseball, basketball, football, track, waterskiing, and BMX racing endeavors. He's one tired (but happy) dad.

My Play-losophy:

Kids need to move. It comes natural to them. Movement, hand eye coordination, and gross motor skills all teach children how to collaborate, cooperate, and interact with others appropriately. Increased physical fitness also is attributed to increased mental health. It's just good all around! I am proud to be a play professional and I love to see kids be successful as they accomplish their goals.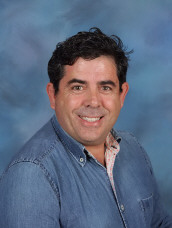 Phone:
Email:
Degrees and Certifications:
Mr.

Miguel Narbona-Gonzalez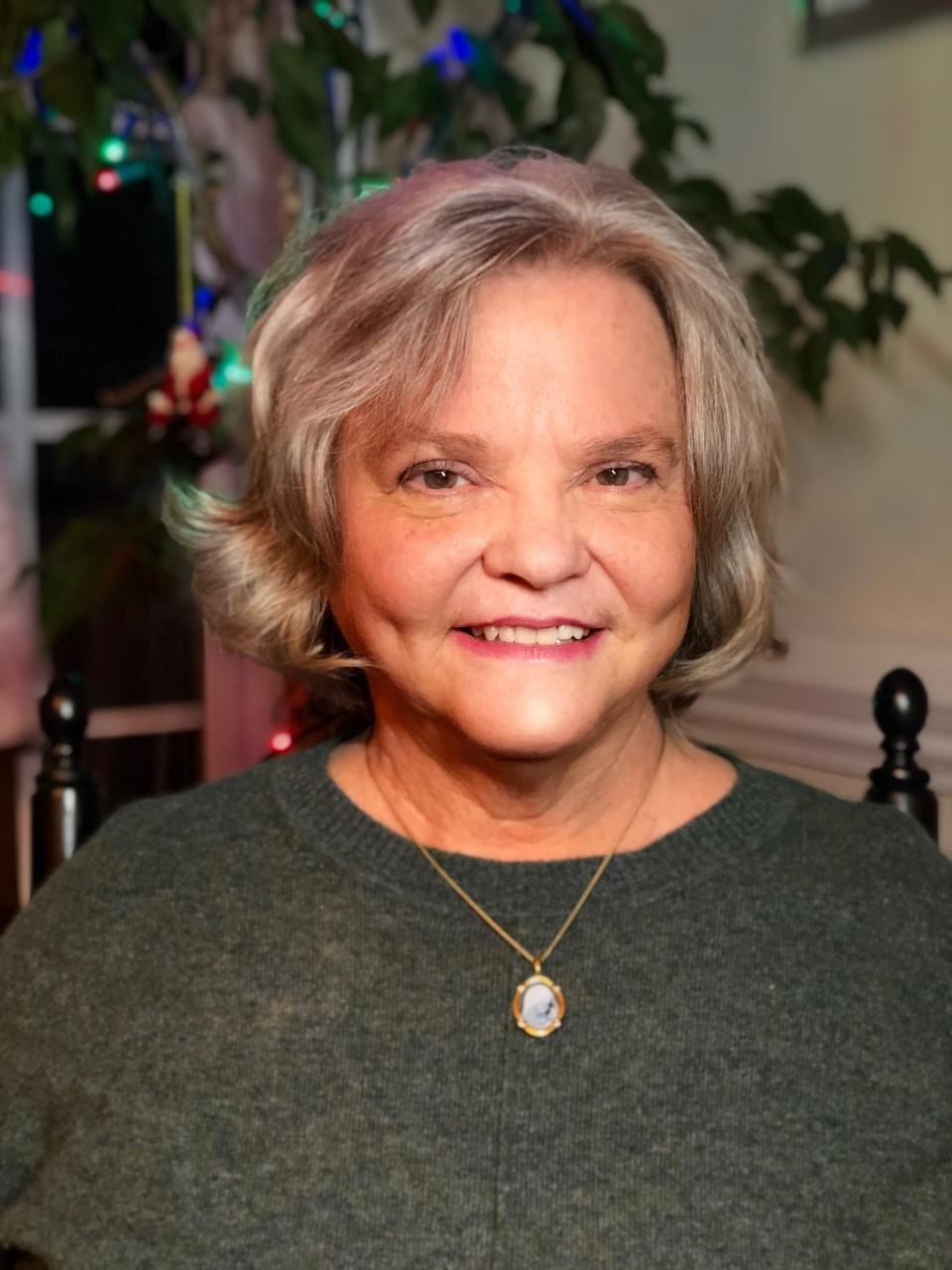 Phone: @Braytech1
Email:
Degrees and Certifications:
NC State University - Master of Science Instructional Technology Pembroke State University - Bachelor of Science - Elementary Education : Minor Computer Science Gloucester County College - Associate of Science Business Administration
Ms.

Debora Bray

Ms. Bray brings over 31 years of varied teaching experience from university to elementary. She earned an Associate Degree in Business Administration and started a banking career in New Jersey, but found teaching was her true passion. She moved to North Carolina, and while working, earned a bachelor's degree in education with a minor in computer science. Ms. Bray moved to Raleigh to attend NC State University. While teaching at State, she proposed, wrote, published and defended her thesis about using computers to support instruction, this earned her a Master of Science degree in Instructional Technology. Ms. Bray came to Powell Elementary School in 1993 with Powell's first Magnet Federal Grant, in the role of Instructional Technology Resource Teacher and Magnet Coordinator. She introduced technology tools and facilitated the integration of computers into the school curriculum. Ms. Bray worked with Powell Teachers to develop lessons and curriculum and took teams of Teachers to present our work at several National Educational Conferences. She earned her National Board Certification in 2011 and since has served Powell in many leadership roles. Ms. Bray has always maintained her position as a Teacher and Instructional Technology Facilitator, because she loves to work with children and help teachers. She resides in Wake County and brought both of her children (now grown) into the city, to attend Powell School because she is passionate about our Magnet models and believes in the Magnet Public School program. Powell supported my children in the development of a basic academic foundation that included a wealth of experience in the arts. A Powell education also helped to establish a social-emotional foundation in her children, that continues to be open, accepting and appreciative of all. Outside of school, she enjoys spending time with family and friends. They have enjoyed some memorable backpacking trips, one down to the bottom of the Grand Canyon and out the North Rim, and another along part of the Appalachian Trail. They also kayaked with the Manatees off the Florida Keys. At home, Ms. Bray enjoys sewing and growing her own vegetables and herbs.

My Play-losophy:

"Play opens the mind, relaxes the spirit, providing the space to be innovative." Deb Bray