Phone: @MsMiller211
Email:
Degrees and Certifications:
Longwood University- Bachelor of Science: Elementary Education PreK-6 Longwood University- Master of Science: Special Education K-12
Ms.

Amanda Miller

Ms. Miller grew up in Pilot Mountain, NC but moved around Virginia and North Carolina throughout middle and high school. She went to college at Longwood University in Farmville, VA and received her undergraduate degree in Elementary Education and her graduate degree in Special Education. Ms. Miller has been teaching for several years. Throughout her time in school she always had teachers that never gave up on her and pushed her to always be better. These teachers had a huge part in her decision of becoming a teacher and wanting to help students be successful in their own lives. In Ms. Miller's free time she likes to spend time with her family, play with her Pug, Kensly, explore Raleigh, travel, and watch Harry Potter. She looks forward to spending time with your child and showing them their worth and potential here at Powell!

My Play-losophy:

I believe that play contributes to a huge part of a child's personal growth and social and emotional well being. Allowing students to play while learning allows them to make connections and easily retain the information while having fun. Having games and challenges in the classroom allows the students to use critical thinking skills, lets them think outside the box, and allows them to connect to other peers in a different way than they normally would.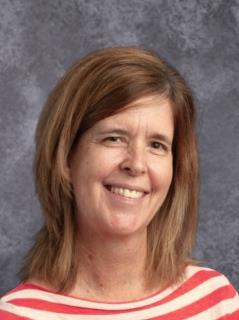 Phone:
Email:
Degrees and Certifications:
Savannah College of Art and Design - BFA in Illustration and minor in Art History
Mrs.

Sheila Shamel

Ms. Shamel was born and raised in Nassau, Bahamas. She came to the U.S. to attend Saint Mary's College here in Raleigh and then transferred to Savannah College of Art and Design where she earned a Bachelor of Fine Arts in Illustration and a minor in Art History. After college, she moved to Orlando, FL with her future husband to work for Walt Disney World. Following that magical adventure, Ms. Shamel was a graphic designer, in-house illustrator, and photo researcher with Harcourt School Publishers. Her proudest moment while working for Harcourt was doing the photo research for the fourth grade NC Social Studies textbook that her children eventually used after the Shamel family moved back to Raleigh. While this is only Ms. Shamel's second year at Powell, and first as a Kindergarten teacher, her roots run very deep here. Her mother-in-law taught at Powell for 30 plus years and both of her children attended Powell. With her teaching experience being primarily in Pre-K where play and learning are so intertwined, Powell was a natural progression for her. With a great love for teaching little people and all things creative Ms. Shamel is thrilled to be inspiring a new generation of children with a passion for learning.

My Play-losophy:

"In every job that must be done, There is an element of fun! You find the fun and snap! The job's a game." - Mary Poppins

Play is organic. It's intuitive. It's not something that has to be taught. The problem is, as we get older we forget how to play. This is the reason why I love working with children. Their natural ability to always gravitate to the playful side of life is a trait we should all be so lucky to have. Playing along with learning creates the foundation for the philosophy of "do what you love and you'll never work a day in your life." My goal as a teacher is to foster a love for learning in each child, and what better approach than with play and ingenuity.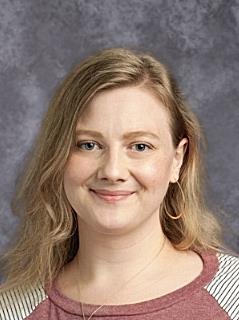 Phone:
Email:
Degrees and Certifications:
Meredith College - Bachelor of Arts in History & International Studies
Ms.

Kelsea Anderson

Instructional Assistant

Ms. Anderson is originally from San Diego, CA and has lived in Raleigh since she was in high school. She graduated from Meredith College in 2015 and found her love of working with children while employed at Marbles Kids Museum.

Ms. Anderson has been at Powell for several years and has worked as an Instructional Assistant in both Kindergarten and 1st grades. She currently is working toward earning her teaching certification in 6th-12th grades Social Studies at NCSU.

Ms. Anderson enjoys reading history books, traveling to old cities, visiting beaches, and having new culinary experiences. She has a huge sweet tooth and her favorite color is blue.

My Play-losophy:

I worked at Marbles Kids Museum prior to working at Powell so I had lots of great experiences and interactions with the power of learning through play. Play is exciting and stimulating to the mind at all ages but especially so for children. By providing an environment at school that encourages children to be active and playful and allows them to explore learning in a non-traditional way and because of that I've seen them react to education in ways that shows a passion and excitement for learning and coming to school in children not always seen.
Phone:
Email:
Degrees and Certifications:
AAS in Medical Laboratory Technology
Ms.

Connie McCollum

Instructional Assistant

Ms. McCollum has been a resident of Knightdale for the past 32 years. After she graduated from high school, she joined the U.S. Navy and served for 7 years. She worked as a Medical Technologist in the laboratory of Raleigh Community Hospital (which is now Duke Health Raleigh) for approximately 15 years. Ms. McCollum started working at Powell Elementary in 2002 when her son was a student in the fifth grade and her daughter was in second grade.

My Play-losophy:

I believe that through playing together children learn to share, take turns, work as a group and communicate with others.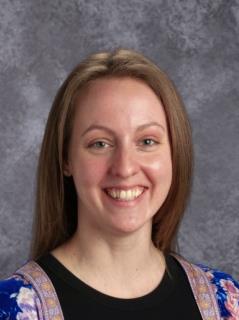 Phone: @MsParkerEBSK
Email:
Degrees and Certifications:
The College of Saint Rose - Bachelor of Science in Education (General Education and Special Education Birth - 2nd Grade) The College of Saint Rose - Master of Science in Education (Curriculum and Instruction)
Ms.

Tiffany Parker

EBS-K Teacher

Ms. Parker grew up in Middletown, New York with her sweet parents and older brother. She attended college in Albany, New York where she earned her undergraduate degree in General and Special Education as well as her graduate degree in Curriculum and Instruction. While earning her graduate degree, Ms. Parker taught Special Education Preschool for two years. She then decided to move to North Carolina in 2018. Ms. Parker began teaching within Wake County as a CCK Teacher for two years, and 2020 was her first year teaching EBS-K! Ms. Parker is passionate about teaching the whole child, focusing on social emotional and behavioral needs. She strives for all of her students to reach independence and confidence in themselves and communication. In her free time she enjoys running, kayaking on the lake, hiking, and cooking! Ms. Parker's favorite place to go is a peaceful mountain cabin or quiet beach.

My Play-losophy:

Play is fundamental in a child's learning, confidence, and social emotional strength. Through different forms of play, children are given the opportunities to apply their learning. With hands on experiences and through sharing their thoughts and feelings with others, children retain new concepts. Play can also present children with age-appropriate challenges related to peer interactions, giving them the opportunity to master interaction skills such as conversation, conflict resolution, sharing, and turn taking.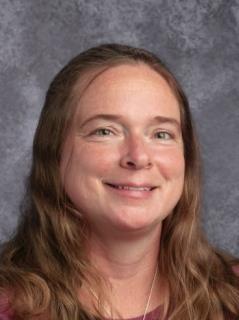 Phone:
Email:
Degrees and Certifications:
University of South Carolina - Bachelor of Psychology East Carolina University - Masters Degree in Social Work
Mrs.

Leigh Tatum

EBS-K Instructional Assistant

Mrs. Tatum grew up in a small town in GA. This is her third year at Powell Elementary as an instructional assistant and she continues to work in the EBS-Kindergarten classroom. She has an undergraduate degree in psychology from the University of South Carolina and a masters degree in social work from East Carolina University. She has worked with young children in a variety of settings for many years. Mrs. Tatum is married and they have 2 children. She is very thankful to have the opportunity to work with an amazing staff who are all so creative and motivated to make sure every child is successful and who care about ALL children.

My Play-losophy:

Children need to play and us as adults need to watch them play. We can learn so much about the child from watching them play. To quote the famous psychologist Erik Erikson, "You see a child play, and it is so close to seeing an artist paint, for in play a child says things without uttering a word. You can see how he solves his problems. You can also see what's wrong. Young children, especially, have enormous creativity, and whatever's in them rises to the surface in play."