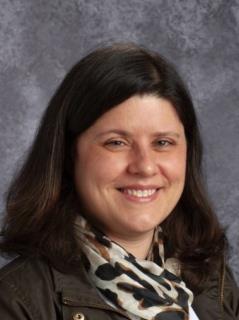 Phone: @Powell_AIG
Email:
Degrees and Certifications:
University of North Carolina at Chapel Hill - B.A. in Music & History The University of Texas at Austin - M.Ed in Curriculum & Instruction
Ms.

Ann Poisson

AIG

Ms. Poisson grew up in St. Petersburg, Florida and moved to NC to attend UNC-Chapel Hill (go Heels!). She has been working in education in a variety of roles since 2001. She started her teaching career in Houston, Texas as a Teach for America corps member. After teaching there for three years, she moved to Austin to pursue a masters degree in Curriculum & Instruction at the University of Texas, where she also supervised student teachers and worked as a graduate teaching assistant. After 5 years in the Texas heat, Ms. Poisson decided that she missed North Carolina, so she moved to Raleigh in 2006 and taught fourth grade at Powell. During this time, she had the great honor of teaching amazing students and being named the 2008 Wake County Teacher of the Year. Since then, she has also worked at Walnut Creek Elementary and Millbrook Elementary schools, coached teachers through Teach for America-Eastern North Carolina, and taught Discovery classes for 3- and 4-year olds at Hudson Memorial Preschool. Ms. Poisson is thrilled to return "home" to Powell as the AIG teacher! She lives in Raleigh with her two boys and her husband. They care for small menagerie of one cat (Littlefoot), one dog (Biscuit), three chickens (Mohawk, Chicken, and The Other Chicken), vermicomposting worms, and two large freshwater aquariums that house a fish named Gus, some shrimp, snails, aquatic plants, and several species of algae. Ms. Poisson loves to garden, cook, play the flute, and play outside with her kids.

"The creation of something new is not accomplished by intellect but by the play instinct." - Carl Jung

My Play-losophy:

Play gives us the freedom and space to use what we know to think outside of the box, be innovative, and pursue our natural curiosity. Plus, it's fun!!
Phone: @michellekrasner
Email:
Degrees and Certifications:
UNC Wilmington - Elementary Education Michigan State University - Masters in Education with a focus in literacy
Ms.

Michelle Krasner

Reading Intervention

This is Ms. Krasner's 14th year at Powell Elementary. She has taught first and second grades. Currently, she is a reading intervention teacher. She has a dog named Lincoln and they love to go on walks and hikes. Ms. Krasner also enjoys reading, especially at the beach. Her favorite genre is historical fiction. She really enjoys baking and traveling. She is also a Girls on the Run Coach here at Powell.

My Play-losophy:

During play, children learn to take turns and share. Play increases children's communication skills and language. Play allows children to use their imagination and practice being leaders. Children learn reading, math, science, and social studies standards through being able to play.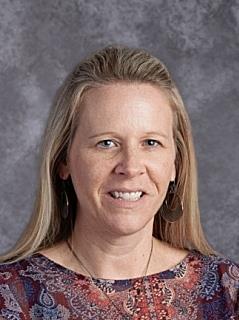 Phone: @heathercapps123
Email:
Degrees and Certifications:
NCSU - B.A. Psychology Meredith College - Elementary Education Certification and K-12 Reading Certification
Mrs.

Heather Capps

Literacy Coach

As a third generation educator, you could say teaching is in her blood. Mrs. Capp's has been in the education world since 1999 and at Powell since 2007. Powell is near and dear to her heart; her husband, his siblings, and her children have all attended school here. She has taught K-3 and has experience as Math Coach, Literacy Coach, intervention, and an AIG teacher. Outside of school she spends time attending track meets and baseball games for her boys and chasing an active toddler. Mrs. Capps enjoys outdoor activities and takes a roadtrip every summer as a family.

"Play gives children a chance to practice what they are learning." -Mr. Rogers

My Play-losophy:

Students build social skills, muscular strength, coordination, confidence, and problem solving through playful learning. Our natural tendency as children is to experience the world through play.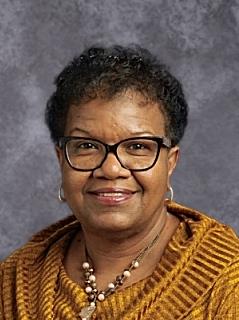 Phone:
Email:
Degrees and Certifications:
Arcadia University - Masters of Education - Special Education Lincoln University - Bachelor of Science in Psychology, minor in Education.
Mrs.

Antoinette Bullock

CCR 3-5

Mrs. Antoinette Bullock is a Special Education Teacher at Powell. She has been teaching in the area of Special Education since 1979. (Wow! That's a long time!) Mrs. Bullock has been teaching at Powell Elementary since 1999. Before coming to Wake County, she taught in the area of Special Education at Harrisonburg High School in Harrisonburg, VA, Shue Middle School, Newark DE, and in the Philadelphia Elementary School System. Mrs. Bullock is married to a wonderful man (40 years) and they have 2 fabulous children, Melanie who is 35 and Aaron who is 33. She loves teaching and seeing children grow in learning! She gets excited when students are learning and she loves to have fun doing what she does!

My Play-losophy:

I am a "Gamer" and I like to use "Play-losophy" or "games" in my class. I believe that students are able to remember newly taught concepts better, when they are paired with some sort of "play" or game. Most students are game oriented, and will stay focused and engaged, when learning is paired with a fun concept. Learning is serious, but it doesn't have to be boring. I believe that you can take just about any curriculum topic and pair it with a "play-losophy" or "game" to make learning fun! Using "play-losophy" will encourage students to learn and share with others outside of the classroom.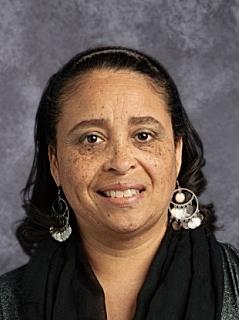 Phone:
Email:
Degrees and Certifications:
Saint Augustine's University: Bachelor of Science in Special Education and Elementary Education. Grand Canyon University: Master of Education in Special Education
Mrs.

Reneta Leach

CCR K-2

Mrs. Leach has been teaching here at Powell for 29 years. Her passion has always been working with the exceptional student. After teaching for 17 years in the self-contained classroom (3-5), she is now working with Kindergarten through second grade providing resource support in and out of the classroom. Recently married, her name is now Reneta W. Leach. She is a proud staff member of the Powell Center for Play and Ingenuity Magnet Elementary School.

My Play-losophy:

Children learn more when they are allowed to explore, interact and share with others. You can remember more when you play and have fun learning at the same time.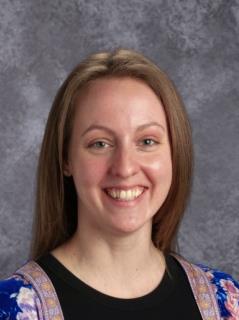 Phone: @MsParkerEBSK
Email:
Degrees and Certifications:
The College of Saint Rose - Bachelor of Science in Education (General Education and Special Education Birth - 2nd Grade), The College of Saint Rose - Master of Science in Education (Curriculum and Instruction)
Ms.

Tiffany Parker

EBS-K

Ms. Parker grew up in Middletown, New York with her sweet parents and older brother. She attended college in Albany, New York where she earned an undergraduate degree in General and Special Education as well as a graduate degree in Curriculum and Instruction. While earning her graduate degree, Ms. Parker taught Special Education Preschool for two years. She moved to North Carolina in 2018. Prior to teaching EBS-K, Ms. Parker taught in Wake County for two years as a CCK Teacher.

Ms. Parker is passionate about teaching the whole child, focusing on social emotional and behavioral needs. She strives for all of her students to reach independence and confidence in themselves and communication.

In her free time she enjoys running, kayaking on the lake, hiking, and cooking! Ms. Parker's favorite place to go is a peaceful mountain cabin or quiet beach.

My Play-losophy:

Play is fundamental in a child's learning, confidence, and social emotional strength. Through different forms of play, children are given the opportunities to apply their learning. With hands on experiences and through sharing their thoughts and feelings with others, children retain new concepts. Play can also present children with age-appropriate challenges related to peer interactions, giving them the opportunity to master interaction skills such as conversation, conflict resolution, sharing, and turn taking.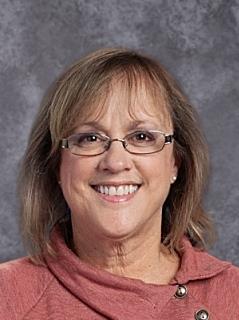 Phone: @PowellCounselor
Email:
Degrees and Certifications:
Meredith College - Bachelor of Science Business Administration with a concentration in Management, Minor in Psychology Campbell University - Masters of Education School Counseling
Mrs.

Robin Edwards

Counselor

Mrs. Edwards is originally from Chesapeake, Virginia. She met her husband, Dean, on a blind date and got married the month after she graduated from college! Mr. Edwards decided to start his own General Construction firm, so they moved to Kitty Hawk, NC. Mrs. Edwards became a Real Estate Agent (her first sale was the Nags Head Fishing Pier!) and the office manager for his company. They lived there for 10 years before moving to Wake County. In 2000, she decided to go back to school and get her Masters Degree in School Counseling from Campbell University. Since she had never worked in a school setting, she became the receptionist at a year round school while she worked on her degree at night. Mrs. Edwards has been a WCPSS Counselor since 2004. She was the Counselor at 2 other WCPSS schools before arriving at Powell in 2009. Wow time flies when you're having fun! Mrs. Edwards loves her job! She loves helping people! One of her hobbies is being a Stephen Minister, which is a nationally recognized caregiving ministry which she participates in through her church. She lives in Apex and has 3 grown, married children and 5 grandchildren with whom she loves spending time! Her husband is now retired and ready to travel (he wishes she was retired also!). They do a lot of traveling with her parents who are now in their eighties. They go to some very interesting places including several tropical islands, road trips through Louisiana and on to Texas, and the mountains in several states. Her husband is a BBQ fanatic and their trips are usually planned around the best "hole in the wall" restaurants that he has seen on the Travel or Cooking channels. When Mrs. Edwards is on breaks from school her husband wants to go, go, go! She loves to watch "The Voice" and secretly wishes she was a famous singer...haha!

My Play-losophy:

Play is the language of Children! Children learn through play and they are willing to take more risks and feel less judged when involved in play. Not only do children learn through play, but adults can learn so much from a child by observing their play. As a Counselor, I learn so much about children this way.
Phone:
Email:
Degrees and Certifications:
Western Michigan University Bachelor of Science. Western Michigan University: Master of Science Degree. Western Michigan University: Education Specialist. Nationally Certified School Psychologist. North Carolina School Psychologist.
Ms.

Autumn Robinson

Psychologist

Ms. Robinson grew up in Michigan and moved to NC 18 years ago! She immediately fell in love with the sense of community that Raleigh provided and knew this is where she wanted to raise her family. Ms. Robinson has been a psychologist for over 19 years! She previously worked 5 years at a public, non-profit charter school building a Multi-Tiered System of Support for grades K-12. Her professional passion is MTSS; supporting every student and staff member in academics, behavior and social-emotional functioning, and attendance. Ms. Robinson is a relentless problem-solver, and always looking for a new challenge. She believes schools hold the power to make a change in every child's life and cannot wait to support you on this journey!

In 2021, Mr. and Ms. Robinson celebrated 22nd years together and their 15th wedding anniversary! They completed a 15-mile hike to commemorate the trials and celebrations of a 15-year marriage! They have two daughters; 5th and 7th grade (life sure is interesting with two tweens in the house!) They love to explore on the weekends and vacation in their sweet RV "Winnela!" You can often find them visiting the many famous rocks of North Carolina: Sliding Rock, Chimney Rock, Hanging Rock, etc., there are so many! Ms. Robinson loves the beach, the mountains, family game night, sleeping in and her Peloton!

Ms. Robinson's life motto is "your life is your message" so always 'speak" your message! She looks forward to meeting each and every one of you and becoming part of your school family!

My Play-losophy:

Play is messy. Play is fun. Play calms the mind and helps us learn new essential life skills that will last a lifetime. Play creates increased flexibility and improved potential for learning later in life. Play is essential to happiness and life success!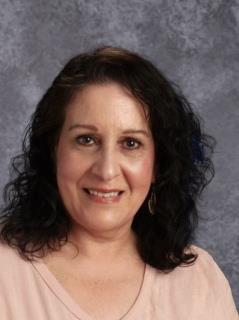 Phone: @PowellSocialWrk
Email:
Degrees and Certifications:
Smith College School for Social Work (Northampton, MA) - MSW in Clinical Social Work Montclair State University (Upper Montclair, NJ) - Bachelor of Arts/ Psychology
Mrs.

Catherine Codispoti-Mullins

Social Worker

Mrs. Codispoti-Mullins was born and raised in Paterson, NJ about 20 miles outside of NYC. Her parents are Italian immigrants and her first language is Italian. This ethnic identity is very much a part of who she is and she misses the Northeast because of this. Her father was a carpenter and worked in the construction of houses and her mother worked in the garment industry before the majority of it went overseas. She has one younger brother who is an Electrical Engineer and also has a Master's in Computer Science. Before moving to NC and working for WCPSS; she worked in both inpatient and outpatient mental health settings doing clinical work with children, adults and families. Mrs. Codispoti-Mullins have been married for 30 years and has two adult daughters. Her older daughter has a degree in Animation and Media Arts and her younger daughter has a degree in Accounting and Finance. They have lived in Apex since 1999. Since getting married in 1989, they have also lived in Indiana and Ohio. Mrs. Codispoti-Mullins was REALLY glad to get back to the East coast and to be able to easily drive to NC beaches!!

My Play-losophy:

"Play is the work of children" (Jean Piaget). I love this quote! I believe that play fosters creativity, imagination, exploration, socialization and overall healthy growth of mind and body for children of all ages.
Phone:
Email:
Degrees and Certifications: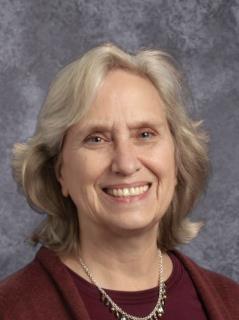 Phone:
Email:
Degrees and Certifications:
Ms.

Sharon Blakeslee

School Speech Pathologist