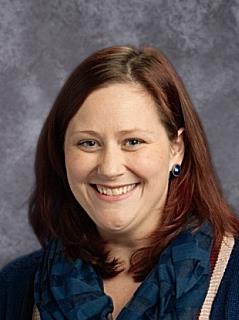 Phone: @rjardine15
Email:
Degrees and Certifications:
Millersville University of Pennsylvania - Bachelors of Science in Elementary Education
Mrs.

Rachel Jardine

Mrs. Jardine has been teaching at Powell Elementary since 2015. Before making the great journey to sunny and bustling Raleigh, N.C., Mrs. Jardine and her husband lived in Pennsylvania just outside of Philadelphia. She taught in Pennsylvania for five years and decided that she wanted a new adventure and knew that North Carolina was the place for that! They packed up their lives and their English bulldog boxer mix Ruby and settled here in Raleigh. Some of the things that they love to do in Raleigh are hiking with Ruby, dining out, and exploring the area! Mrs. Jardine loves to experiment with different crafts, read new and exciting books, and to bake delicious goodies in her 'free' time!

My Play-losophy:

Students are engaged and excited when given the chance to learn or practice their learning through play. Play can look like many different things; diverse conversations, games and/or design. Students thrive in an environment that allows them to create and inspire others with the content they are learning.
Phone:
Email:
Degrees and Certifications:
East Carolina University - Bachelor of Science Elementary Education K-6 with a Concentration in Reading K-12
Mrs.

Nikki McKinnon

Mrs. McKinnon grew up in Chapel Hill, NC and attended East Carolina University. She has wanted to be a teacher since she was 10 years old, and now she is living her dream! Mrs. McKinnon has been at Powell for 4 years. This is Mrs. McKinnon's 7th year teaching and her 5th year in 1st grade. She also taught 3rd grade for two years. In her free time Mrs. McKinnon likes to hang out with her husband, baby, and their two dogs. She loves all things Disney and Harry Potter!

My Play-losophy:

Giving students the chance to play allows them to get into curriculum in their own way. They get a chance to work with peers and create relationships.
Phone: @1stStevenson
Email:
Degrees and Certifications:
Columbia College - BS.BA. with a Major in Marketing Management, Columbia College - MBA with an Emphasis in Human Resource Management Campbell University - Elementary Education K-6 Licensure Program
Mr.

Kenny Stevenson II

After High School Mr. Stevenson served in the United States Army and is a veteran of Desert Storm. He has been married to his wife Jennifer for 25 years and they have 5 children, ranging from 24 to 2-1/2 years of age. Mr. Stevenson is the President of the Board of Directors at Oak Grove Baptist Church in Youngsville, NC. and sits on several other committees. Really, the core of his life and heart is serving his Church, his Country, his Community, and his family.

Play-losophy:

Playing is fun! When students are having fun with learning they gain a deeper Knowledge of their learning experiences and retain this knowledge for life. Furthermore, students invest more time in things they enjoy, so why not make learning fun with PLAY!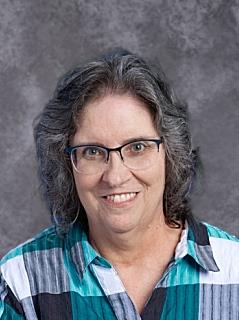 Phone:
Email:
Degrees and Certifications:
AAS in Medical Laboratory Technology
Ms.

Connie McCollum

Ms. McCollum has been a resident of Knightdale for the past 32 years. After she graduated from high school, she joined the U.S. Navy and served for 7 years. She worked as a Medical Technologist in the laboratory of Raleigh Community Hospital (which is now Duke Health Raleigh) for approximately 15 years. Ms. McCollum started working at Powell Elementary in 2002 when her son was a student in the fifth grade and her daughter was in second grade.

My Play-losophy:

I believe that through playing together children learn to share, take turns, work as a group and communicate with others.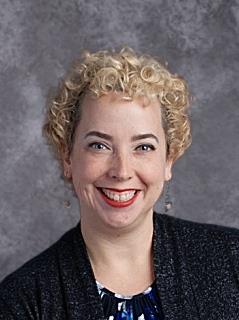 Phone: @_harristeacher
Email:
Degrees and Certifications:
Buffalo State College - Bachelor of Science in Art Education K-12 Alfred State College - Associate of Arts in English and Humanities
Mrs.

Sarah Harris

Mrs. Harris grew up in Dallas, Texas, moved to western New York where she attended college, studied abroad in Adelaide, South Australia as an exchange student, and then finally to North Carolina. She taught art for seven years at an elementary school in Clayton. When her family moved to Raleigh, she became a stay at home mom. During that time she taught art for summer camp programs at Artspace and at Arts Together, where she would later work as a preschool teacher for two years. When her daughters were accepted at Powell she loved the school so much that she wanted to be a part of it and accepted a position as an Instructional Assistant with the first grade team. She enjoys watching movies, reading science fiction, playing her bass guitar, and to learn new art techniques. As often as possible you will find her at a concert because she loves music.

My play-losophy:

Play is essential in developing skills for the lifelong learner. At Powell I have the opportunity to work with the students and staff in an environment where the students can explore their world through play in many different academic and social areas. It allows students with different learning styles to prosper in our elective programs, domains, and in the classroom. This type of play structure provides instruction, fosters imagination, creative thinking and problem solving skills to all of our students.