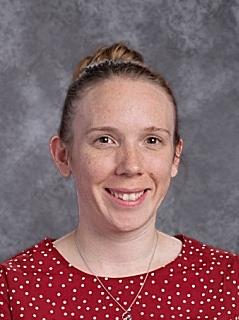 Phone: @CWarzecho
Email:
Degrees and Certifications:
Central Michigan University- Bachelors of Science in Education Central Michigan University- Masters of Reading
Mrs.

Cansis Warzecho

Mrs. Warzecho is in her sixth year of teaching, and this is her fourth year at Powell Elementary. She is originally from Michigan, but has lived in North Carolina for almost six years. While she and her husband don't have children yet, they do have two adorable dogs, Gizmo and Penny. They enjoy hiking, camping and rock climbing. They have made it their goal to visit every National Park and this past summer they were able to cross Mt. Rainier, North Cascades, Crater Lake and Olympic off their list. Mrs. Warzecho enjoys running and is presently training for a half marathon. She loves to read, and is currently interested in adventure stories such as Into Thin Air, Wild, and Almost Somewhere. Mrs. Warzecho doesn't have a favorite book because there are just too many to choose from, but she has always adored the Harry Potter series. The Big Bang Theory and The Office will always be her favorite television shows. She loves teaching and is looking forward to another great year at Powell!

My Play-losophy:

I believe that Play in the classroom increases engagement in learning. Children will remember the experiences and therefore remember the concepts being taught. I also believe that free play allows for so many positive social interactions among children. Within my classroom I have observed students challenge themselves to be creative and problem solve. I have seen them take pride in their work and be excited about the learning process.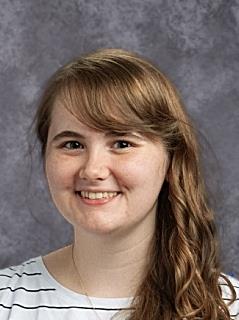 Phone: @acarey04
Email:
Degrees and Certifications:
University of North Carolina at Greensboro - Bachelor of Science in Elementary Education
Ms.

Allison Carey

Ms. Carey was born and raised in North Carolina. She went to college at Meredith College and University of North Carolina at Greensboro to study elementary education and sociology. This is her second year teaching at Powell and absolutely loves teaching third grade! Ms. Carey enjoys drawing, sewing, crocheting, gardening, kayaking, and spending time with her cat, Sable. Sable is a very prominent member in the Classroom Family because Ms. Carey is always showing pictures!

My Play-losophy:

Play allows children to experience learning in a totally new way. Students are so much more engaged when they're working together to solve an engaging problem by doing what they know best: playing! I love being able to play with my students and know that they're learning at the same time!
Phone: @1stStevenson
Email:
Degrees and Certifications:
Columbia College - BS.BA. with a Major in Marketing Management, Columbia College - MBA with an Emphasis in Human Resource Management Campbell University - Elementary Education K-6 Licensure Program
Mr.

Kenny Stevenson II

After High School Mr. Stevenson served in the United States Army and is a veteran of Desert Storm. He has been married to his wife Jennifer for over 25 years and they have 5 children, ranging from 24 to 2-1/2 years of age. Mr. Stevenson is the President of the Board of Directors at Oak Grove Baptist Church in Youngsville, NC. and sits on several other committees. Really, the core of his life and heart is serving his Church, his Country, his Community, and his family.

Play-losophy:

Playing is fun! When students are having fun with learning they gain a deeper Knowledge of their learning experiences and retain this knowledge for life. Furthermore, students invest more time in things they enjoy, so why not make learning fun with PLAY!