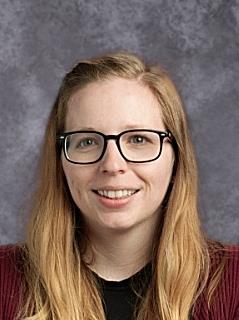 Phone:
Email:
Degrees and Certifications:
University of North Carolina at Charlotte - Bachelor of Arts in Elementary Education
Ms.

Callie Brust

This school year will be Ms. Brust's fifth year teaching and second year at Powell. She grew up in the Wake County Public School System, and thinks it is wonderful to be teaching in this district! She has two older brothers, one younger brother, and one younger sister. Ms. Brust really enjoys reading and loves distopian and magical aspects to books. Some of her favorite bands/performers are The Lumineers, Mumford and Sons, Marina and the Diamonds, Tyler Childers, and Tones and I. She enjoys traveling and has been to Costa Rica, England, Scotland, and many US states. She has a dog named Queijo who loves people and walks. Ms. Brust thinks kids are awesome and teaching them is her passion.

My Play-losophy:

Play creates lasting memories and connections, not just to our curriculum, but to our school family as well.
Phone: @jkramgt
Email:
Degrees and Certifications:
DePauw University - B.A. in English Composition North Carolina Central University - Elementary Licensure
Mr.

Justin Kram

Mr. Kram is currently one our awesome fourth grade teachers. Previously he served as Powell's Play Integration Specialist, building our theme and working with our fantastic teachers to see that Play and Ingenuity is present in as many areas of our day as possible. He is a Michigan native who moved here after a long stay in Boston, where Mrs. Kram attended school. Free time is hard to come by these days, but Mr. Kram enjoys spending time with his wife and two children, who both attend Powell. He also has two dogs. Bless their hearts. Mr. Kram is an avid reader and falls asleep with a book open every night. He would count his time with his XBox as a guilty pleasure, one which he shares with his children.

My Play-losophy:

I define play as creative problem solving, and I work to open spaces for creative problem solving in the classroom as much as I can. In my experience, children use play as a vehicle for powerful learning, and it is vital that they are able to exercise this in an academic setting. It is my hope that in the years ahead creators of educational policy will create practice that reflects a deep understanding of children's ability to learn through play.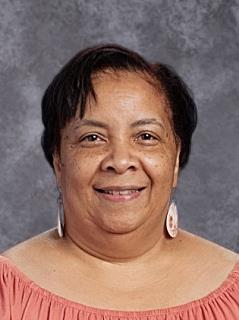 Phone: @Cheeky4Tweets
Email:
Degrees and Certifications:
Elizabeth City State University - BS Intermediate Education (K-6) and BS in English (4-6)
Mrs.

Evelyn Cheek

Mrs. Evelyn Lashley Cheek is committed to student success inside of the classroom and in life. She graduated from Elizabeth City State University with a BS degree in Intermediate Education. She is a 31-year veteran teacher who began teaching 5th grade in Weldon City Schools 1988-2000 serving as School Accreditation Chair, School Improvement Chair, and Grade Level Chair. Currently, she has been teaching 4th grade for 19 years in Wake County where she has served as Superintendent and Teacher Advisory Committee, Positive Behavior Committee, Literacy Committee, and Science Committee. Mrs. Cheek has served as Youth Director and Youth Leader in the community for over 15 years. She believes that student success is created through meaningful relationships. Her learning environment promotes fun, growth and a sense of family. She is "Grandma Cheek" to students who have lost their grandmother, because she firmly believes that LOVE HEALS.

My Play-losophy:

The Power of Play in the classroom produces more success and creativity in the classroom. It builds knowledge about concepts and gives students a more enriching learning experience.