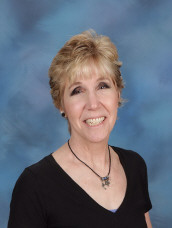 Phone:
Email:
Degrees and Certifications:
Kathy Preston

I have been an instructional assistant for 12 years and have been lucky enough to be at Jeffreys Grove since 2010. Kindergarten is my specialty! I am also a mother of 23-year-old twins, Tim and Jenn. I enjoy exercise, movies, reading and spending time with friends.

I graduated from Siena College in Loudonville, New York with a B.A. in Psychology.

Food- pizza

drink- water or caffeine free diet Coke

movie- The Proposal

Book- Wonder

Color- blue

season- Fall

sport- professional football

fast food- McDonald's

Band/music- country

store- Target

subject- true crime/non-fiction/history

dessert- anything chocolate

candy- Trident gum

flower- peach colored roses
Phone:
Email:
Degrees and Certifications:
Phone:
Email:
Degrees and Certifications: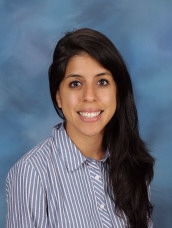 Phone:
Email:
Degrees and Certifications:
Phone:
Email:
Degrees and Certifications:
Kay Peedin

Hi! I'm Kathryn Peedin, an instructional assistant at JG. I have been at JG since 2005. I have worked in kindergarten and preschool. I was a substitute teacher in Franklin County Schools for six years before coming to JG. My husband and I have two daughters who are both married-one lives in eastern NC and the other in western NC.

My Education




Education: BA French UNCW


My Favorites



Book: anything by Anne Rule or Max Lucado

Color: lavender, light blue

Sport: football (Carolina Panthers and ECU Pirates)

Store: Target, Belk, Kohl's

Subject: foreign languages

Dessert: chocolate cupcakes, cheesecake

Flower: lavender, gardenias, carnations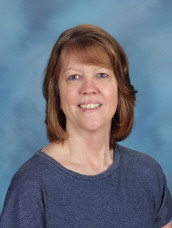 Phone:
Email:
Degrees and Certifications:
Lisa Sullivan

Hello! My name is Lisa Sullivan and I am from Florida. I am the Before/After Care Coordinator at Jeffreys Grove Elem and I am also an IA in Special ED Pre-K Class. I have been at Jeffreys Grove since 2014. I enjoy spending time with my family and grandchildren. I also enjoy crafts and outdoor activities.

My Education

Child Care and Medical Background

My Favorites

Food: Italian

Drink: Unsweet Tea

Book: Joel Osteen Books

Color: Purple

Season: Fall

Sport: NFL Football/Cowboys

Fast Food: Chick-fil-A

Band/Music: Country

Store: Home Goods

Subject: Art

Dessert: Carrot Cake

Candy: Reeses

Flower: Lily/Roses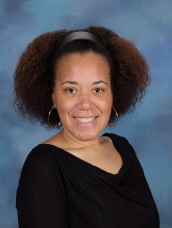 Phone:
Email:
Degrees and Certifications:
Vanisha Etheridge

Hello! My name is Vanisha Etheridge. I have over 10 years of public school experience. I have been employed with Jeffreys Grove since 2013 as an IA in EBS II Special Programs. In the past, I was Autism IA for Durham School of The Arts. I also was a Program Manager for Mental Health and Substance Abuse. I'm from North Carolina and have one daughter. I enjoy spending time with family and friends.

Education

BA in Sociology/Social Work

Master's of Health Services Administration
Phone:
Email:
Degrees and Certifications:
Kylah Moore

Hi all! I'm Kylah (pronounced Ky-luh). I was a military brat for most of my life but after a couple of years living here, North Carolina has finally started to feel like home. I just graduated from North Carolina State University in 2021 and this is my first year at Jeffreys Grove as an instructional assistant! When I'm not at school, you can find me reading books, walking the local trails, or listening to music.

Some of my favorites include...​

Food: Spaghetti, seafood, dumplings

Drink: Cheerwine, cranberry juice, boba

Movie: Again, too many but I love dystopian, horror, and thriller movies!

Sport: Volleyball, ice hockey, tennis

Band/Music: Pretty much everything except screamo or generic country songs haha

Store: Barnes & Noble, Home Goods, etc.

Subject: Sociology or Psychology

Dessert: Cheesecake, Crème Brulee

Candy: Sour Patch Kids, Dark Chocolate

Flower: If it smells good or is a pretty color - I like i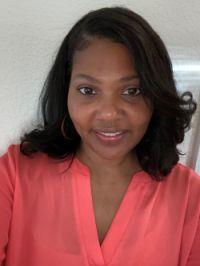 Phone:
Email:
Degrees and Certifications:
Erica Ghanim

Hello! My name is Erica Ghanim. I am from Huntsville Alabama, but my son and I have lived in Raleigh for many years. I am excited to join Jeffrey's Grove Magnet School as a K/1 Instructional Assistant. I'm a newly retired classroom teacher that has taught for over 20 years teaching young children. In my free time, I enjoy spending time with family and friends. I also love being outdoors fishing, boating, and traveling.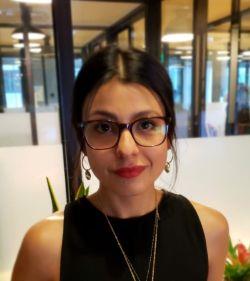 Phone:
Email:
Degrees and Certifications:
Angelica Betancourt

Hola! My name is Angelica Betancourt and I am an Instructional Assistant for one of the kindergarten Spanish Immersion classes. I have been working for the North Carolina Public School system since 2016. I am originally from Bogota, Colombia. I enjoy traveling, baking, and spending time with my husband and my sweet dog Lulo.

My Education

French degree from Universite Paul Valery III, (Montpellier, France).

Culinary Arts and Restaurant Management from Instituto Superior Mariano Moreno. (Bogota, Colombia).

Associate in Arts from Brunswick Community College.

I'm almost done with my teaching degree; Bachelor of Arts and Interdisciplinary Studies (K-8) from Western Governors University.

My Favorites

Food: Italian, Sushi.

Drink: Coffee.

Movie: Breakfast at tiffany's

Book: The Little Prince and One Hundred Years of Solitude.

Color: Black.

Season: Fall.

Sport: Tennis.

Fast Food: Chipotle, Guasaca.

Band/Music: Blink-182.

Store: Nordstrom, Target.

Subject: Social studies.

Dessert: Anything with chocolate.
Phone:
Email:
Degrees and Certifications: