Return to Headlines
Dear White Oak Families,

We hope everyone had a wonderful weekend. It's a jam-packed newsletter starting with the details about the Spring Carnival on Thursday. Thank you for taking the time to click and read.
Quick Notes/Reminders:
3rd Quarter Report Cards are sent home on Thursday.
There is NO SCHOOL on Friday due to the Teacher Workday.
---
WOES Online Auction - Tuesday & Wednesday
Mark your calendars for the Online Auction portion of the WOES Spring Carnival beginning Tuesday, April 18th at 10am and ending on Wednesday, April 19th at 10pm! Click on this link once the auction goes live! White Oak Elementary Online Silent Auction
Thank you to all of the local businesses who provided donations so we can raise funds to support White Oak! Don't miss out on your chance to bid on amazing items from our generous donors:
Bovenizer Orthodontics
Carolina Orthodontics
Buffaloe Lanes
Chimney Rock
Elements Massage
Mirchis
NASCAR Hall of Fame
Paint your Pot
Starpath Dance
Warrior Tech and more!
We also have other exciting items included, such as the Golden Cone and Principal for the Day, which are back this year! And if you are interested in one-of-a-kind teacher experiences, they will be available at the Spring Carnival on Thursday, April 20th for raffle and in the silent auction.
We hope to see you at the carnival and enjoy exploring the online auction in the meantime!
---
WOES

SPRING CARNIVAL

-

Thursday

- 5-8pm
Join us for The WOES Spring Carnival! Come and enjoy carnival games, inflatables, music, face painting, raffles and a WOES staff dunk tank! The in-person silent auction will be extra special this year with one-of-a-kind teacher experiences!

Presale admission bands and tickets will be sent home with your child soon!
If you didn't get a chance to take advantage of the online presale pricing but don't want to miss out on all of the fun... Tickets will be available at the gate! Cash and credit will be accepted!
Admission Bands & Tickets
Available at the Carnival gate for $15 per person (ages 3 & older) or $40 per family (up to six family members).
Purchase tickets at Carnival Gate to pay for activities, snacks, beverages, and raffle entries.
$15 - Pack of 10 tickets
$60 - Pack of 50 tickets
Tickets values:
Raffle: 1 ticket per entry
Carnival Games: 1 ticket
Concessions: 1-2 tickets
Face Paint: 5 tickets
Fairy Hair: 5 tickets
Dunk Booth: 10 tickets
FOOD TRUCKS

At this year's Spring Carnival, the following food trucks will be available: Jolly's, Royal Cheesecake and Kona Ice.
They will accept cash, credit or debit (please note: Food trucks will NOT be able to accept carnival tickets as payment).
Concessions will also be available for 1-2 tickets.
PARKING
Parking for the carnival is limited! In addition to the White Oak parking lot, parking is also available at the church across the street and elsewhere. See this helpful map for more details!
RAIN OR SHINE

The Spring Carnival will be held rain or shine! (no refunds available)
---
Support the Freedom Ride Rescue at the

WOES Spring Carnival
Hello everyone! Our fifth grade students have been working hard on their community-centric art project, where they are creating portraits of dogs available for adoption at a local animal shelter. We discussed the social issue of animal homelessness and how we can take action in our community. This year, we will be collecting donations for Freedom Ride Rescue from April 17-28, and particularly at our Spring Carnival on April 20! During the Spring Carnival, the dog portraits will be displayed in the art classroom and the monetary equivalent of tickets given for face painting will be donated directly to the shelter.
Statistics about Animal Homelessness:
On any given day in the United States, there are an estimated 70 million homeless dogs and cats struggling to survive.

Only 1 out of every 10 dogs born will find a permanent home

The main reasons animals are in shelters: owners give them up, or animal control finds them on the street.

Approximately 7.6 million companion animals enter animal shelters nationwide every year. Of those, approximately 3.9 million are dogs and 3.4 million are cats.

According to The Humane Society, there are about 3,500 animal shelters in the US and 10,000 rescue groups and animal sanctuaries in North America.
How to Make a Change:
Adopt a pet

Donate to animal shelters

Keep your pet for life

Microchip your pet

Volunteer at an animal shelter

Foster a pet

Educate others by raising awareness to the issue
Donations collected at school and at our spring carnival:
Kibble

Training pads

Pet store gift cards (Petsmart, Petco, Chewy)

Crates

Towels and blankets you don't need

Fleece and wool blankets
Thanks, and let me know if you have any questions by messaging me on Talking Points!
Ms. Yates
---
EOG Testing Remediation & Readministration Program
Students in grades 3-5 will take the EOG state tests at the end of this school year. Should your child meet the criteria for our EOG Remediation and Readministration program, your child will receive an invitation when the testing window closes for our school on Friday, June 2. For your planning purposes, the program dates for the end of the school year are: June 12-13. Transportation and lunch will be available.
---
Stories from the Specialists
Field Day
This year we are having Field Day for two days to accommodate our full school! K-2 will have Field Day on Wednesday, June 7th. Grades 3-5 will have Field Day on Thursday, June 8th. Please click the sign up if you would like to volunteer to be the leader of a station. You will stay at that station for the entire time to guide the classes through the activity. We appreciate your help!
Arts in Motion with Mrs. Burise
White Oak students are busy exploring many types of poems, music, and artistic styles in Arts in Motion. The Kindergarten students are moving, singing, and playing instruments with vocal and instrumental jazz. First graders are creating animal LUNE poems for their class poetry collections. This is a fantastic way for them to have a memoir of their recent zoo field trip. Second graders are writing and illustrating their own fables. Since fables are an important part of their classroom curriculum, this is a creative way to make the connection between the arts and academics. Third and fourth graders are creating their own HAIKU poems based on Earth Day. This type of poetry often reflects nature. What a wonderful way for students to remember to take care of our earth! Fifth graders are creating their own abstract art based on one of the oldest living American printmaker/painters named Jasper Johns. Inspirational phrases were chosen for their creations. I am continuously impressed with the all the White Oak students and their willingness to go above and beyond to do their best work possible!
---
Positivity Project - Character Strength of the Week
The Positivity Project (P2) is a character education program (funded by our PTA) and dedicated to empowering America's youth to build positive relationships by seeing the good in themselves and others. We hope you enjoy using the character strengths vocabulary and have meaningful conversations at home that support your child's learning here at school.
This Week's Character Strength: OPM - Identifying & Appreciating the Good in Others
---
Addt'l PTA News & Updates
Order Your 2022-2023 Yearbook
$30 for hardcover and $25 for softcover. (Name & Portrait on Cover - Add $6)
Online Code: YB26565
Deadline to order is April 28
WOES PTA Website
Stay in the know: Visit the WOES PTA website to learn more about Spirit Wear, PTA events, and more! https://woespta.membershiptoolkit.com/home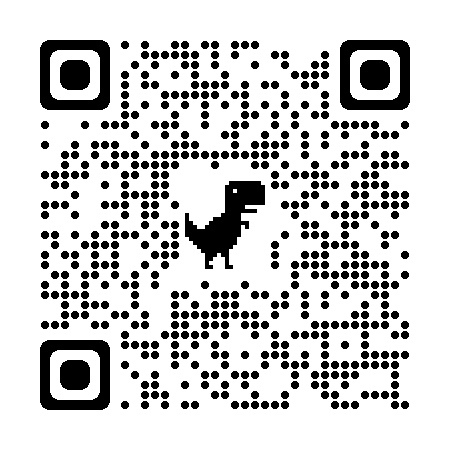 Spirit Wear
Purchase your Spirit Wear and show your WOES spirit!
HTTPS://WHITEOAKELEMENTARY.SPIRITSALE.COM

---
Classroom Updates
Please make sure you check your child's class newsletter sent each week on Friday:
---
Upcoming Dates
Thursday, April 20

Spring Carnival 5-8pm

Report Cards Go Home

Friday, April 21

NO SCHOOL

Teacher Workday

May 8 - 12

Teacher Appreciation Week!

Tuesday, May 9

Early Release @1:45

Friday, May 12

Interim Reports Sent Home

Monday, May 29

NO SCHOOL - Memorial Day

Wednesday, May 31

EOG Reading (3rd-5th)

Thursday, June 1

EOG Math (3rd-5th)

Friday, June 2

EOG Science (5th grade)
THANK YOU for all of your support!
Robin Swaim, Principal
Kevin Boynton, Assistant Principal
& all of the Explorer Staff
Follow Us!
919-694-0202
Facebook: @WhiteOakES
Twitter: @WhiteOakElem