Return to Headlines
Dear White Oak Families,

Hope everyone is enjoying their three-day weekend!
Quick Notes/Reminders:
Please remember that the drop-off area for students during arrival is in the carpool loop. K-5 students should NOT be released in the parking lot to walk to the main entrance. Only our Pre-K families are allowed to use the bus area for drop-off and pick-up. Thank you!
---
Single Subject Acceleration (SSA) Information
WCPSS provides students meeting qualifying criteria in grades K-7 with the opportunity to take advanced academic content in mathematics or English Language Arts through Single Subject Acceleration (SSA). This ensures opportunities for appropriate levels of academic challenge. Only students who are currently enrolled and attending a WCPSS school during the open nomination and testing window are eligible to be considered for SSA.
Testing Request Deadlines
Test Requests for the 2023-24 school year must be submitted during your school's calendar deadline. Test requests cannot be accepted before or after these dates. Links to the request form will be available beginning Monday, March 20, 2023. Test requests must be submitted by 3:45 pm on Friday, March 24.
Traditional Calendar: March 20-24, 2023
Testing Windows
Students will be tested for SSA placement for the 2023-24 school year during the testing windows indicated below. No requests for testing outside these windows will be accepted.
Traditional Calendar: April 18 - May 3, 2023
Your request for testing must be documented and provided on the Testing Request Form. The request must clearly indicate which one subject you wish for your student to be tested. Please note that if your child is already in SSA for one subject, the child cannot test for SSA in the other subject.
Parent Meeting
Mrs. Joyce will be hosting a Virtual Parent Information Session for Single Subject Acceleration. Please see below, for the date, time, and link. If you are unable to attend the meeting, the slides will be posted after the meeting date.
SSA Parent Information Meeting
---
Stories from the Specialists
ART with Ms. Yates
Hello everyone! Here is what we have been working on in the art room recently:
Kindergarten students are currently learning about the Russian artist and musician, Wassily Kandinsky, who is known for his contributions to the abstraction of modern western art. We learned about how Wassily Kandinsky was born with Synesthesia, a rare ability which allowed him to see lines, shapes, and colors when listening to music. Our project focuses on his painting, Squares with Concentric Circles, 1913. We learned what a concentric shape is, and began to make concentric hearts with a variety of materials.
First grade students are creating their own watercolor painting inspired by the work of muralist, James Goldcrown. James Goldcrown is a contemporary artist from London, who is known for his "bleeding heart" murals, featuring layers of colorful spray-painted hearts. We layered hearts in marker, watercolor, and tempera paint, and picked our papers up while still wet to create a dripping effect.
Second grade students are focusing on the artwork of American artist, Keith Haring. Keith Haring was a prominent figure in the art scene of New York City during the 1980s. We learned about street art, pop art, and spent time discussing his use of lines, and how lines can mean different things. After learning about some of the common characteristics in Haring's work, we began drawing our own dancing figures with lines that show movement.
Third grade students are learning about Chris Uphues, a contemporary muralist, known for his cheerful and colorful murals, which often feature hearts with silly faces! We learned how to make hearts look like they were overlapping, and are working on adding different expressions and lots of color. We also discussed how art can have a tone and convey emotions to the audience.
Fourth grade students are working on creating shoebox habitats in groups, focusing on the habitat of a particular animal. We are creating habitats using a variety of supplies, with a focus on recycled items that can be reused for creative purposes. When students are done with their habitats, they will begin coding with Mrs. Overton in STEM to inform others about their habitats.
Fifth grade students have just been introduced to an American artist, Wayne Thiebaud, who is best known for his still life paintings of everyday objects. We are focusing our project on his paintings of desserts, which feature a variety of delicious sweets painted with heavy pigment and exaggerated colors. We spent time learning how to draw a variety of desserts, and will create a painting of our favorite!

Kids Heart Challenge
The Kids Heart Challenge kicked off this week. We currently have raised just over $1,700 for the American Heart Association. If you and your family would like to support the AHA in their efforts to promote heart healthy education and research, you can get started today. White Oak Elementary will be running our Kids Heart Challenge for the entire month of February. Our goal is to raise $5,000. We can do it! The class with the most students registered will earn a popsicle party and the student who raises the most money gets 30 minutes of free time in the gym with a friend.
Sign Up Today!
Download the Kids Heart Challenge app or visit heart.org/KHC to register.
Help your student choose a daily health challenge: MOVE MORE or BE KIND.
Set a fundraising goal with your student and send emails to invite friends and family to support it.
---
PTA News & Updates
Spirit Night!
Join us for Spirit Night at Mellow Mushroom Cary on Thursday, February 23, 2023, 11:00am - 11:00 pm!
Dine in or order take out to help support WOES!
To place an order, call 919-463-7779. Mention White Oak Elementary PTA and 10% of your meal's price will be donated back to help support our school!
We hope to see you there!
Save the Date: WOES PTA Spring Carnival
Mark your calendars for this fun event that will take place on April 20, 2023!
More details are coming soon.
WOES PTA Website
Stay in the know: Visit the WOES PTA website to learn more about Spirit Wear, PTA events, and more! https://woespta.membershiptoolkit.com/home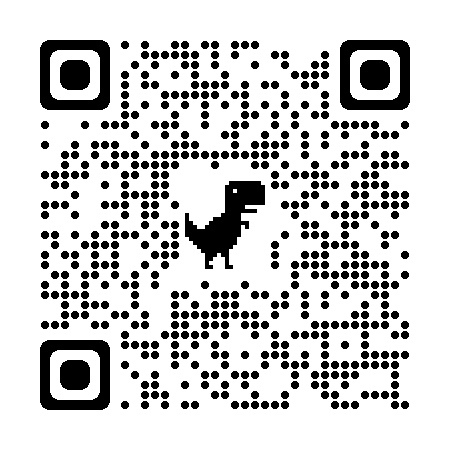 Spirit Wear
Purchase your Spirit Wear and show your WOES spirit!
HTTPS://WHITEOAKELEMENTARY.SPIRITSALE.COM

---
Positivity Project - Character Strength of the Week
The Positivity Project (P2) is a character education program (funded by our PTA) and dedicated to empowering America's youth to build positive relationships by seeing the good in themselves and others. We hope you enjoy using the character strengths vocabulary and have meaningful conversations at home that support your child's learning here at school.
This Week's Character Strength: FORGIVENESS
---
Classroom Updates
Please make sure you check your child's class newsletter sent each week on Friday:
---
Upcoming Dates
Monday, 2/20

NO SCHOOL

President's Day

Thursday, 2/23

PTA Spirit Night

Mellow Mushroom

Friday, March 3

Interim Reports Go Home

Tuesday, March 7

NO SCHOOL

Teacher Workday

Tuesday, March 14

Class Pictures

Friday, March 24

Early Release @1:45

Thursday, March 30

End of 3rd Quarter

Friday, March 31

NO SCHOOL

Teacher Workday

April 3-7

NO SCHOOL

Spring Break!
THANK YOU for all of your support!
Robin Swaim, Principal
Kevin Boynton, Assistant Principal
& all of the Explorer Staff
Follow Us!
919-694-0202
Facebook: @WhiteOakES
Twitter: @WhiteOakElem