Return to Headlines
Dear White Oak Families,


We are excited to finish 2022 with a short, festive week. Students will enjoy our annual Jingle Bell Run during specials on Tuesday. Our last day is Wednesday, which is also Early Release and students are dismissed at 1:45.
We wish everyone a safe and happy winter break!
Quick Notes/Reminders:
Lunch Menu on Tuesday, 12/20 is Manager's Choice: Chicken Corn Dog or Mozzarella Cheese sticks, Baby carrots, Herb Potatoes, Fresh bananas
---
PTA News & Updates
Teacher and Staff Appreciation
This coming week, we hope to spread extra cheer to all at White Oak! Teacher/Staff pairings were sent out via Room Parents.
Click HERE for the the Staff Favorites List.
There will also be a Cookie Exchange for Teachers and Staff next week. Please see the following link for more information:
https://www.signupgenius.com/go/30E0C48A9AC23AAFE3-teacher1
WOES PTA Website
Stay in the know: Visit the WOES PTA website to learn more about Spirit Wear, PTA events, and more! https://woespta.membershiptoolkit.com/home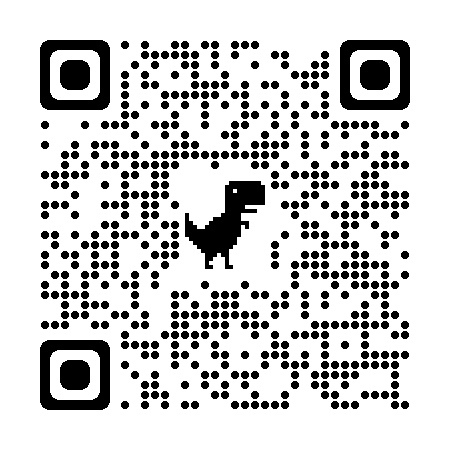 Spirit Wear
Purchase your Spirit Wear and show your WOES spirit! The holidays are coming!
As the weather gets cooler, a WOES sweatshirt would be a great way to show your school spirit! There are many styles of t-shirts available and more!
HTTPS://WHITEOAKELEMENTARY.SPIRITSALE.COM

Spirit Night
Thank you to all who joined us for Spirit Night at Mirchi's! Thank you, Mirchi's, for supporting White Oak!
---
Holiday

Appreciation

for

our

Bus

Drivers
Among the many important school staff, let's not forget our wonderful bus drivers! While other parts of the district continue to experience uncovered bus routes due to driver shortages, the Green Level Transportation District is the best around! Our bus drivers work hard driving six or more routes each day for grades K-12 to help ensure students have safe & on-time transportation.
Have you thanked your child's bus driver during this Holiday Season?
| | |
| --- | --- |
| Bus #1 | Katrice Evans |
| Bus #2 | Jerry Erhlick |
| Bus #3 | Tarsha Montgomery |
| Bus #4 | Maureen Lander |
| Bus #5 | Jerry Erhlick |
| Bus #6 | Yoko Adachi |
| Bus #7 | Sandra Lineberry |
| Bus #8 | Julius Perry |
| Bus #9 | Julius Perry |
---
Afterschool Clubs Returning in 2023
Triangle Chess
Tuesdays, January 10 - February 28
The competitive chess team returns to White Oak on Tuesdays after school. Please check the flyer for registration details.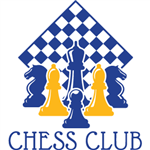 TGA - Golf & Tennis
January - March - Mondays (Golf) & Thursdays (Tennis)
TGA returns to White Oak to provide the opportunity for students to develop golf and tennis skills. Note: This year the programs will be separated over two different days with different registrations. Visit the TGA flyer for registration details.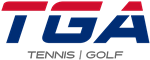 ---
Stories from the Specialists
School Counselors - Brittney Ruggieri & Shannon Jesinkey
Happy holidays from your school counseling department! Your counselors are excited to update you all on what has been happening as part of the social emotional learning here at White Oak. Your K-3 students have been working through our curriculum called "Second Step." As we TREK through, we thought it helpful to provide a series of links to our "Second Step" family resource, that will reflect what is being implemented throughout our school and WCPSS. We are so fortunate to have an amazing and data-driven course and methodology to provide students tools to relate to themselves and others. Fourth and fifth grade students will be receiving Second Step lessons in the near future. Please follow the links below for a full scope of content that is being utilized here at White Oak.
There have been several small group workshops that have come to a close. Our students who spent time working through "Strengths and Goal-Setting," have gained some insight into their personality types and how they relate to leadership and accomplishments. The "Future 500" group has completed their course, where we talked about social constructs within an organizational hierarchy. Our "Peace Patrol," has continued to impress by being promoters of peace and inclusivity on our campus.
Our Positivity Project character trait that we have been focusing on is "Integrity." As we learn to consistently be honest and speak the truth while presenting ourselves genuinely and sincerely. The school-wide application of the Positivity Project has been so beneficial to the character-building that we see every day in the classrooms.
Thank you so much for the consistent support and effort that we have felt as a department. Your counselors love the time and communication that parents provide to partner with us in developing the social and emotional intelligence of these students.
Please view the full scope and sequence for Second Step lessons, including grade level and units, using this link.
Here are the weekly resources that are being implemented with our students organized by grade level:
Have a warm and wonderful holiday season!
---
Classroom Updates
Please make sure you check your child's class newsletter sent each week on Friday:
---
Upcoming Dates
Tuesday, 12/20

Jingle Bell Run!

Wednesday, 12/21

Early Release at 1:45

12/22 - 1/2

NO SCHOOL

Winter Break

Tuesday, 1/3

First Day of School after Winter Break
THANK YOU for all of your support!
Robin Swaim, Principal
Kevin Boynton, Assistant Principal
& all of the Explorer Staff
Follow Us!
919-694-0202
Facebook: @WhiteOakES
Twitter: @WhiteOakElem