Return to Headlines
Dear White Oak Families,


This is a special week each year at school when we welcome the Book Fair to our school. Please read the PTA news below for more details. We hope to see many families on Thursday evening during our Family Night with many special events. Thank you to our many parent volunteers that will be out school this week helping make the book fair possible for all of our students!
Quick Notes/Reminders:
Monday is Early Release. Dismissal begins at 1:45.

Mrs. Joyce will be hosting a virtual parent meeting for 3rd grade families about CogAT scores on Wednesday, December 7 from 8:00 – 8:45am. The Google Meet link is https://meet.google.com/gow-ihkn-hby

Chromebook Chargers: We are no longer being sent replacement chargers. If your child loses or breaks a charger, families will have the option to replace it with a 45W USB-C Lenovo or HP branded charger or be issued a fee for the school to purchase one. If the charger stops working, let Mrs. Overton or Mrs. Schaefer know, so we can take a look at it. If your child's chromebook is replaced or fixed, he/she will be keeping the SAME laptop charger from the previous device.
---
The Book Fair is Here!
Our BOOK FAIR is this week! The WOES Book Fair will take place December 5 - 9, 2023!
Monday-Tuesday: Preview days
Wednesday, Thursday & Friday: Student purchase days during school hours.
IMPORTANT: It's time to set up an eWallet for the Scholastic Book Fair taking place next week!
What is an eWallet?
Book Fair eWallet is a digital payment option that's a safe, convenient alternative to cash. The account owner simply adds funds and/or invites family and friends to contribute. At the time of checkout, the eWallet account can be looked up on the register or scanned for payment at the Fair. Students are not required to have the barcode to scan but can be looked up by their name and classroom teacher.
Do I login to the same portal as MySchoolBucks (for lunch money)?
NO! Please login using the link below to the Scholastic website.
How do I set up an eWallet?
Go to https://bookfairs.scholastic.com/bf/whiteoakelementaryschool6 and follow the instructions. Please pay CLOSE attention to spelling your child's name, as well as the teacher's name, so our Book Fair cashiers can pull them up in the system easily.
How do I know how much money to put on my student's eWallet?
Students attend a preview day with their class on Monday and Tuesday and write down their preferences. They will bring this sheet home to you to review and you can decide how much money you would like to contribute towards their purchases. Please remember to include some extra funds for sales tax (7.25%).
I set up an eWallet last year. Do I have to do it again?
YES! Each fair requires a new eWallet to be created for use at that fair.
What if my student still has money on their eWallet account from last year?
After the Fair last year, the remaining eWallet funds were NOT returned to a credit card. The funds instead became a gift card balance that can be used online with Scholastic or to fund an eWallet for this year's Book Fair. Be sure to sign in with the same email used from last year to create the eWallet. You will be able to transfer any remaining gift card balance to set up a new eWallet.
Does Scholastic charge tax for the items purchased?
YES! Please be mindful of including some extra funds for state sales tax (7.25%).
Family Night at the Book Fair
Don't miss an exciting night at the Book Fair on Thursday, December 8th, 6:00-7:30 PM.
3rd Grade Concert - Please see the link for information from Mrs. Schreiner about how your students can practice our songs!
Family Cultural Fair
Book Fair
There will be a gift wrapping option (and we guarantee you'll recognize our amazing gift wrappers!)
Pro Tip: Beat the concert crowd and shop early (6:00-6:45pm)
Spirit Night
Save the Date: Our next Spirit Night will be December 13, 2022 at Mirchi's! More information is coming soon!
Addt'l PTA News & Updates
WOES PTA Website
Stay in the know: Visit the WOES PTA website to learn more about Spirit Wear, PTA events, and more! https://woespta.membershiptoolkit.com/home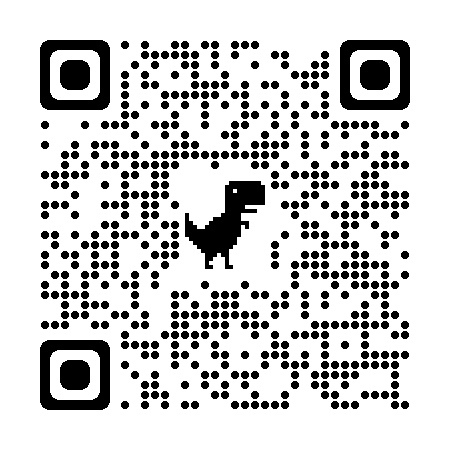 Spirit Wear
Purchase your Spirit Wear and show your WOES spirit! The holidays are coming!
As the weather gets cooler, a WOES sweatshirt would be a great way to show your school spirit! There are many styles of t-shirts available and more!
HTTPS://WHITEOAKELEMENTARY.SPIRITSALE.COM

---
Find Out More About Lunch
My child is going to buy lunch. Where can I find the daily menu for my child's food choices?
Menus are available online. Please note that the menu lists the primary entree. The cafeteria will offer additional vegetarian options, when available.
Changes to the lunch menu are sometimes necessary. We will communicate menu changes in our weekly newsletter, when possible.
What about the "extras"? My child said they can buy things like ice cream or chips.
The cafeteria offers special extras for students to purchase in addition to the lunch entree.
There is NO limit on a students' account for the amount of extras that can be purchased. Talk to your child about their choices.
How do I monitor my child's lunch account?
There is an App for that! Download the MySchoolBucks app.
View your student's purchases and account balance at any time.
Set up notifications. You'll receive an email that informs you when additional funds will be required to make sure your student has funds in their account.
Apply restrictions to your child's account.
Classroom staff are NOT responsible for monitoring students' lunch purchases. If you still have questions, please contact our school's cafeteria manager at cns614@wcpss.net
---
Stories from the Specialists
STEAM Specials
December 5-9 is officially Hour of Code week all over the world. At White Oak we are celebrating the Hour of Code throughout the month of December! Here is what each grade level or grade level band is working on related to coding and computer science:
Our ECS classes will practice making and building mazes in unplugged activities. Using mazes is a great way to practice showing or telling directions to go from one place to another.
In Kindergarten, students start by working with blocks to create mazes and talk about how to go through a maze in sequence. Next week, students will get on the computer to learn how to drag and drop using the Code.org interface. Then they will start to help Scrat (from Ice Age) to navigate his way through a maze using arrows to represent North, East, South, and West.
Students in 1st & 2nd grade focus on developing sequential algorithms to move a bird from one side of a maze to the other side. They stack code blocks in a linear sequence. Then students learn how to debug their code by finding the mistakes and fixing them. Students are also introduced to the loop block for the first time. We also discuss being safe online, not sharing personal information, and only visiting websites that they are told to go to. If they don't know if something is right, they should ask an adult for help.
Third Graders start by transitioning from arrows to left and right turn blocks. This proves a little difficult as they determine the orientation of the character and move them left and right through a maze. Students quickly move through sequential algorithms and using loops to make their code more efficient. Students in 3rd grade have already set their own passwords this year and we discuss keeping passwords safe and private. They also discuss being safe online and not visiting sites they should not be on. Many students think Google is fine to use, but we do not encourage that at school. They are asked to visit specific sites and to ONLY use what the teacher has asked them to use.
4th Grade is the only grade that will be doing their hour of code at the end of December/beginning of January. This is because they have been working on a multi-day STEM project for the past month that involves circuits and electricity. They are all anxious to finish this project, so we will start to code when they finish. Students in 4th grade will start by reviewing sequential algorithms and using loops to learn what events are and how programmers may use them in a game. They build simple games that incorporate speed and sound. We will also be discussing being safe online, searching online, search history, and more.
Students in 5th grade start by discovering what Sprites are and how they can use Sprites to interact with each other by using events and if/when blocks. Students then move into using loops and nested loops to make more efficient code. We will also be discussing being safe online, searching online, search history, and more.
---
Positivity Project - Character Strength of the Week
The Positivity Project (P2) is a character education program dedicated to empowering America's youth to build positive relationships by seeing the good in themselves and others. We hope you enjoy using the character strengths vocabulary and have meaningful conversations at home that support your child's learning here at school.
This Week's Character Strength: Other People Mindset - Supporting Others When They Struggle
P2 for Families is included in the letter above. The password for each P2 for Families page is simply: P2
---
Student & Family Needs Assessment
The primary goal of the White Oak Student Support Services Team is to assess student needs and, when needed, connect families to available community resources. If your family has a need in one or more of these areas, please complete this form.
If you have a need not covered by these categories, please indicate that under the "other" category. This is purely a needs assessment and not a guarantee we will have a resource at this time to meet your individual needs. This information will be kept confidential. Thank you for taking the time to complete this!
---
Classroom Updates
Please make sure you check your child's class newsletter sent each week on Friday:
---
Upcoming Dates
12/5 - 12/9

Book Fair

Monday, 12/5

Early Release at 1:45

Instructional Assistant Appreciation Day

Thursday, 12/8

Family Night at the Book Fair & Family Cultural Fair

Tuesday, 12/13

PTA Spirit Night - Mirchi's

Friday, 12/16

Interim Reports Go Home

Wednesday, 12/21

Early Release at 1:45

12/22 - 1/2

NO SCHOOL

Winter Break
THANK YOU for all of your support!
Robin Swaim, Principal
Kevin Boynton, Assistant Principal
& all of the Explorer Staff
Follow Us!
919-694-0202
Facebook: @WhiteOakES
Twitter: @WhiteOakElem