Return to Headlines
Dear White Oak Families,


We hope everyone had a wonderful Thanksgiving break with family and friends.Thank you to everyone that contributed to our delicious staff lunch last Tuesday. A special thanks to two of our PTA parents, Holly Owens & Jen Nelson, that helped to organize and setup the treat!
Quick Notes/Reminders:
The lunch menu for Tuesday, 11/29 is Manager's Choice: Chicken Corn Dog or Pepperoni Calzone, Baked Beans, Baby carrots and Apple sauce cups
---
Stories from the Specialists
Music with Mrs. Schreiner - 3rd Grade Concert!
Our Mini-Concert is coming up on Thursday, December 8th! Please see the link for information and how your students can practice our songs!
---
Book Fair
Our BOOK FAIR is almost here!
Save the date: The WOES Book Fair will take place December 5 - 9, 2023!
Monday -Tuesday: Preview days
Wednesday - Friday: Student purchase days during school hours.
Don't miss an exciting night at the Book Fair on Thursday, December 8th, 6:00-7:30 PM.
Third Grade Concert, Family Cultural Fair and Book Fair!
There will be a gift wrapping option (and we guarantee you'll recognize our amazing gift wrappers!)
Pro Tip: Beat the concert crowd and shop early (6:00-6:45pm)
Come for books, songs, & the Family Cultural Fair and stay for some holiday treats! Royal Cheesecake & Varieties will be on campus from 6:00-7:30pm serving cookies, cupcakes, 3 cheesecake varieties, hot cocoa and coffee. Check out their custom menu for the evening below!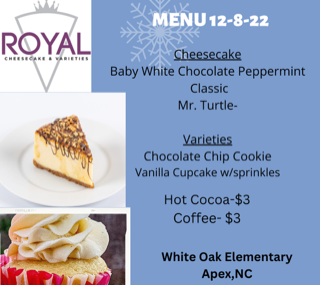 Spirit Night
Save the Date: Our next Spirit Night will be December 13, 2022 at Mirchi's! More information is coming soon!
Addt'l PTA News & Updates
WOES PTA Website
Stay in the know: Visit the WOES PTA website to learn more about Spirit Wear, PTA events, and more! https://woespta.membershiptoolkit.com/home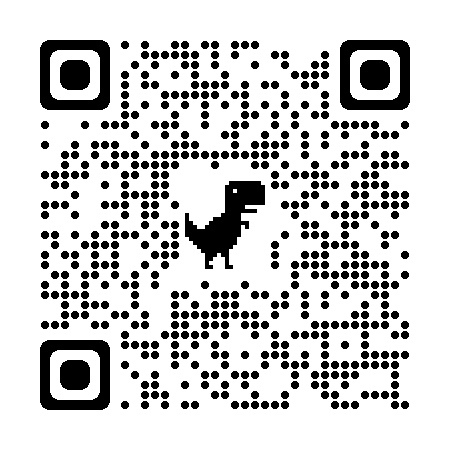 Spirit Wear
Purchase your Spirit Wear and show your WOES spirit! The holidays are coming!
As the weather gets cooler, a WOES sweatshirt would be a great way to show your school spirit! There are many styles of t-shirts available and more!
HTTPS://WHITEOAKELEMENTARY.SPIRITSALE.COM

---
Girls on the Run (GOTR):
Animal Shelter Donation Collection 11/28-12/2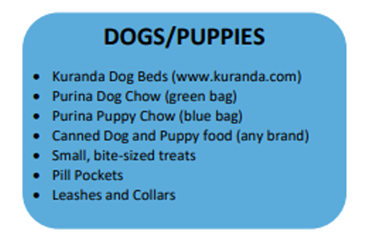 The White Oak Girls on the Run have a special video message for the WOES community! Please click here to watch: GOTR VIDEO MESSAGE
What? Animal Shelter Donation Collection for the Carolina Animal Rescue and Adoption (CARA).
New and gently used items for dogs, cats, and the shelter are being collected. Please see the suggested items below.
When? Monday, November 28th through Friday, December 2nd
Where? Collection Boxes at White Oak Elementary School
Why? WOES GOTR girls develop and organize a community service project during their running season. The girls choose to support a non-profit volunteer organization (CARA) that supports humane care to shelter and find new homes for dogs and cats.
Thank you for your support!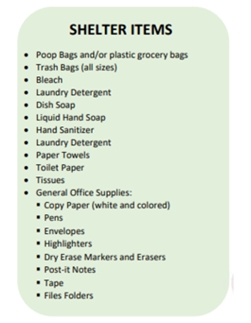 ---
Positivity Project - Character Strength of the Week
The Positivity Project (P2) is a character education program dedicated to empowering America's youth to build positive relationships by seeing the good in themselves and others. We hope you enjoy using the character strengths vocabulary and have meaningful conversations at home that support your child's learning here at school.
This Week's Character Strength: SELF-CONTROL
P2 for Families is included in the letter above. The password for each P2 for Families page is simply: P2
---
Student & Family Needs Assessment
The primary goal of the White Oak Student Support Services Team is to assess student needs and, when needed, connect families to available community resources. If your family has a need in one or more of these areas, please complete this form.
If you have a need not covered by these categories, please indicate that under the "other" category. This is purely a needs assessment and not a guarantee we will have a resource at this time to meet your individual needs. This information will be kept confidential. Thank you for taking the time to complete this!
---
Classroom Updates
Please make sure you check your child's class newsletter sent each week on Friday:
---
Upcoming Dates
12/5 - 12/9

Book Fair

Monday, 12/5

Early Release at 1:45

Instructional Assistant Appreciation Day

Thursday, 12/8

Family Night at the Book Fair & Family Cultural Fair

Tuesday, 12/13

PTA Spirit Night - Mirchi's

Friday, 12/16

Interim Reports Go Home

Wednesday, 12/21

Early Release at 1:45
THANK YOU for all of your support!
Robin Swaim, Principal
Kevin Boynton, Assistant Principal
& all of the Explorer Staff
Follow Us!
919-694-0202
Facebook: @WhiteOakES
Twitter: @WhiteOakElem