Return to Headlines
Dear White Oak Families,


On behalf of the entire staff at White Oak Elementary School, I would like to wish everybody a wonderful Thanksgiving holiday! We have many reasons to show our gratitude during this time of year, including our awesome students, amazing teachers and supportive families. We hope everyone has a peaceful, safe, and enjoyable holiday! If you are traveling, please be safe.
Please remember that next week is Thanksgiving, and students will be in school for two days only: Monday and Tuesday. There is no school for students from Wednesday-Friday. Classes will resume on Monday, November 28.
---
Explorers Giving Thanks!
Positive words & acknowledgement from the White Oak community can make such an impact on our hard-working teachers!
Please take a moment to express your gratitude to our amazing White Oak staff by sharing a note in the survey below. We will share your notes with staff before they leave for Thanksgiving break.
---
White Oak Marathon
We had so much fun during the final mile of the marathon on Friday afternoon. With nearly 350 students, along with many parents and staff, it was truly a schoolwide celebration. Thank you to Coach Brady, our specialist team and the many parent volunteers during the practices and finale that made this event possible. Stay active Explorers!
---
Stories from the Specialists
Music with Mrs. Schreiner
Hi Explorers! Thank you so much to all of the 4th and 5th graders for their participation in our Veterans Day assembly. What a special morning! (And of course, thank you to all our Veterans as well as our PTA for their support!)
Here is what we have been learning in the music room:
Our Kindergartners have been learning about the difference between fast and slow music! We have been listening, moving and making music that is both fast and slow to demonstrate the difference! From being turtles and rabbits to moving like trains - we have been moving and grooving! We also created class compositions using the rhythms of foods for our Thanksgiving feast. We worked together to make patterns of one and two sound food words, then performed them!
1st graders and 2nd graders have been working on the xylophones, accompanying themselves to the song and game "Pass the Pumpkin". We have also been enjoying other seasonal songs such as "Pumpkin Bones", learning a folk dance to the song "Round and Round the Pumpkin Patch" and creating turkey compositions using quarter notes, eighth notes and quarter rest.
3rd Graders have been preparing for our mini-concert on December 8th! We are working on two songs to perform for Family Cultural night. Don't forget to practice your music!
4th graders are rocking and rolling on the recorder! We have mastered the notes B and A through songs like "BaBa Ooo LaLa!" and "Perry the Sheep"! We also have begun studying for our field trip to the North Carolina Symphony coming in January. We have been reviewing the orchestra's instruments and asking questions about what we wonder about - How does a conductor know how to wave the stick around and how do the musicians know what the stick means? How old do you have to be to play in an orchestra? Is that their full-time job? All of these great wondering will help us to have a really rich experience when we go to Raleigh in January!
In 5th Grade, we have just begun learning the Ukulele! Our students learned the history of the Ukulele and its origins in Portugal - then Hawaii! We also learned the anatomy of the instrument and all of the parts! After Thanksgiving, students will begin playing their Ukuleles in music class for several weeks - learning how to tune it, play notes and scales and strum chords!

Our 4th and 5th Grade Chorus is looking forward to performing our winter concert on Thursday, December 15th at 6:15pm! Chorus families will be getting an email after Thanksgiving break with the details of when to arrive and what to wear!
---
PTA News & Updates
Thanksgiving Sign-Up for WOES Staff and Teachers
Thanksgiving is just around the corner and what better way to say thanks than to pamper the teachers and staff with a feast! The PTA is donating a Thanksgiving feast to all but we would love to receive drink donations to stock the refrigerators, a few supplies such as paper products and some sweet treats!
Drop off is MONDAY, November 21.
See the full list here by using the QR code (below) or this link to sign-up.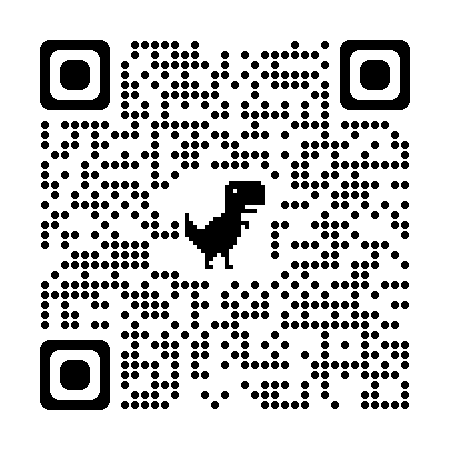 Veteran's Day Event
Thank you to our Veterans who spent the morning at WOES for the first ever WOES Veteran's Day Celebration! Thank you to Cary High School NJROTC for participating.
Thank you, Mrs. Schreiner, for putting this event together! Our 4th and 5th grade students did an amazing job performing two songs, leading the Pledge of Allegiance, sharing a poem and being a wonderful audience for this event.
Thank you to the students who made cards for our Veterans and to all parents who attended the event.
Reflections Competition
Thank you to all WOES students who participated in the Reflections Competition and to the parents who supported their student to take part in one of the well reputed PTA run programs at National Level which provides a great platform for the kids to express their feelings on a specific theme, through so many mediums.

Special thanks to our judges, Mrs. Lever and Mrs. Chen who scored and selected the entries to be sent for county level judging.
More information on a Reflections Celebration coming soon to recognize and appreciate all of our participants and judges.
WOES PTA Website
Stay in the know: Visit the WOES PTA website to learn more about Spirit Wear, PTA events, and more! https://woespta.membershiptoolkit.com/home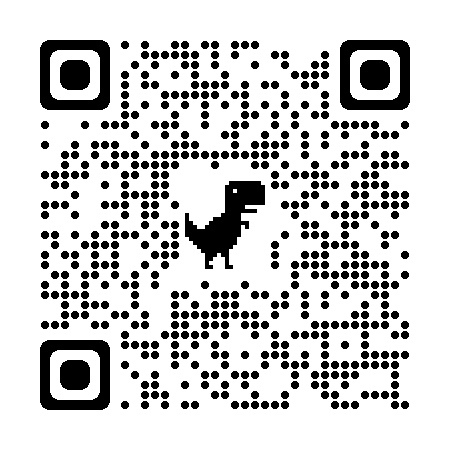 Spirit Wear
Purchase your Spirit Wear and show your WOES spirit!
As the weather gets cooler, a WOES sweatshirt would be a great way to show your school spirit! There are many styles of t-shirts available and more!
HTTPS://WHITEOAKELEMENTARY.SPIRITSALE.COM

Book Fair
Save the date! The WOES Book Fair will take place December 5 - 9, 2023!
Monday-Tuesday: Preview days
Wednesday - Friday: Student purchase days during school hours
Thursday (12/8) is Family Night at the Book Fair from 6-8pm. Gift Wrapping options will be available. Stay tuned for additional details.
Spirit Night
Save the Date: Our next Spirit Night will be December 13, 2022 at Mirchi's! More information is coming soon!
---
Student & Family Needs Assessment
The primary goal of the White Oak Student Support Services Team is to assess student needs and, when needed, connect families to available community resources. If your family has a need in one or more of these areas, please complete this form.
If you have a need not covered by these categories, please indicate that under the "other" category. This is purely a needs assessment and not a guarantee we will have a resource at this time to meet your individual needs. This information will be kept confidential. Thank you for taking the time to complete this!
---
Classroom Updates
Please make sure you check your child's class newsletter sent each week on Friday:
---
Upcoming Dates
11/23 - 11/25

No School - Thanksgiving Break

12/5 - 12/9

Book Fair

Monday, 12/5

Early Release at 1:45

Instructional Assistant Appreciation Day

Thursday, 12/8

Family Night at the Book Fair & Family Cultural Fair

Tuesday, 12/13

PTA Spirit Night - Mirchi's

Friday, 12/16

Interim Reports Go Home

Wednesday, 12/21

Early Release at 1:45
THANK YOU for all of your support!
Robin Swaim, Principal
Kevin Boynton, Assistant Principal
& all of the Explorer Staff
Follow Us!
919-694-0202
Facebook: @WhiteOakES
Twitter: @WhiteOakElem