Return to Headlines
Dear White Oak Families,


Hope everyone enjoyed a beautiful weekend of warm weather, with the bonus extra hour of sleep! As a reminder, we have several schedule changes this week ahead:
Tuesday, 11/8 - No School - Election Day
Thursday, 11/10 - Early Release at 1:45
Friday, 11/11 - No School - Veteran's Day
This week is
National School Psychology Week

and we would like to recognize our wonderful school psychologist, Mrs. Camilla Tungate.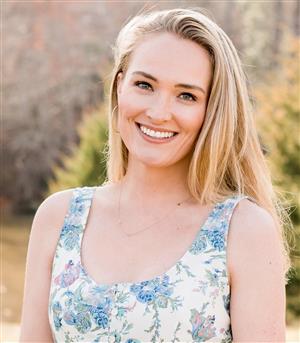 As the school psychologist at White Oak Elementary School, I provide support to students and the wider WOE community in order to promote academic, social-emotional, and behavioral health for all students. I do this by consulting and collaborating with the interventionists, special education team, and student and instructional support personnel (SISP) team. While I am assigned to two schools, Monday and Wednesday are my dedicated days at WOE. I am here to support you and your students!
---
Family Cultural Fair -

Entries Due Friday!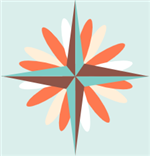 White Oak is excited to announce our first annual Family Cultural Fair on Thursday, December 8 during the Scholastic Book Fair Night.
We are looking for students that are interested in participating.
Visit our website to learn more!
Complete this interest form if you would like to participate. All entries are due by Friday, November 11.
---
Veteran's Day
We are recognizing Veteran's Day with a special school Spirit Day on Thursday, November 10. All Explorers are encouraged to wear Red, White & Blue!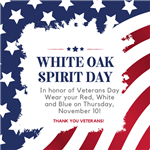 Veteran's Day Ceremony
White Oak will be hosting its first Veterans Day Ceremony on Thursday, November 10 at 9:30am in the gym. All 4th and 5th grade students will gather at this time to be a part of the assembly. (Any student with a Veteran in their family will also be in attendance)
We would love to invite any veterans in our community to attend so that we can honor you and your service.
Please let us know below if you are a veteran and if you can attend.
Families of 4th and 5th grade students are also welcome to attend the ceremony - please RSVP below.
If you have questions, please email Mrs. Schreiner: ameliosky@wcpss.net
---
PTA News & Updates
WOES PTA Website
Stay in the know: Visit the WOES PTA website to learn more about Spirit Wear, PTA events, and more! https://woespta.membershiptoolkit.com/home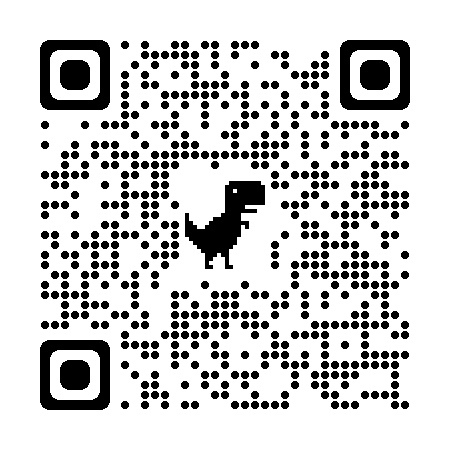 Spirit Wear
Purchase your Spirit Wear and show your WOES spirit!
As the weather gets cooler, a WOES sweatshirt would be a great way to show your school spirit! There are many styles of t-shirts available and more!
HTTPS://WHITEOAKELEMENTARY.SPIRITSALE.COM

Spirit Night
Thank you to all who joined us for Spirit Night at MOD Pizza!
Save the Date: Our next Spirit Night will be December 13, 2022 at Mirchi's! More information is coming soon!
---
Positivity Project - Character Strength of the Week
The Positivity Project (P2) is a character education program dedicated to empowering America's youth to build positive relationships by seeing the good in themselves and others. We hope you enjoy using the character strengths vocabulary and have meaningful conversations at home that support your child's learning here at school.
This Week's Character Strength: BRAVERY
P2 for Families is included in the letter above. The password for each P2 for Families page is simply: P2
---
Classroom Updates
Please make sure you check your child's class newsletter sent each week on Friday:
---
Upcoming Dates
Tuesday, 11/8

No School

Thursday, 11/10

Early Release @1:45

Veteran's Day Assembly

Friday, 11/11

No School - Veteran's Day

Friday, 11/18

Report Cards Sent Home

11/23 - 11/25

No School - Thanksgiving Break
THANK YOU for all of your support!
Robin Swaim, Principal
Kevin Boynton, Assistant Principal
& all of the Explorer Staff
Follow Us!
919-694-0202
Facebook: @WhiteOakES
Twitter: @WhiteOakElem