Return to Headlines
Dear White Oak Families,


Thank you for everyone's participation in our Bullying Prevention Spirit Week this past week. It was awesome to see the all of the excitement and spirit around the building!
Quick notes/reminders:
Monday, October 31 is Book Character Day! Explorers are encouraged to celebrate their reading spirit by coming to school dressed as his/her favorite book character. Please note that "Costume Masks" are not allowed.
We will continue to collect pairs of unused socks until October 31 as part of SOCKTOBER!
The lunch menu for Thursday, October 27 is Manager's Choice: Turkey Pepperoni Sandwich, Pork Pepperoni Calzone, Baked Beans, French Fries & Apple Sauce Cups
---
Help Prevent the Spread of Flu
From WCPSS message on 10/10:
Each year, healthcare providers encourage adults and children to get an annual influenza shot to help prevent the spread of the flu. We need your help to protect children and school staff from getting this virus.
When your child is sick:
The best thing you can do is to keep your children home when sick. This will help stop the spread of illness to other children and staff. Keep them home when they show any of these symptoms:
fever of 100.4 degrees or higher
nausea or vomiting
severe headache
diarrhea
red, watery eyes with yellow drainage
undiagnosed rash
Children should stay home until they have been fever-free without medication for at least 24 hours and free from nausea, vomiting and diarrhea for 12 hours.
Do not give children fever-reducing, anti-nausea/vomiting or anti-diarrhea medication and then send them to school.
If you are called to pick up a sick child at school, please come quickly. If you know your child has been exposed to someone diagnosed with the flu virus, call your doctor immediately to find out what to do.
---
Take the Bell Schedule Survey Now
As part of the school bell times study, we are seeking input from students, parents, and staff regarding start and end times for elementary, middle, and high schools.
Please provide your input by October 28.
---
Stories from Specialists
Media Center with Mrs. Schaefer
Hello, Explorer Families!
As always, the Media Center is incredibly busy! We have so many book lovers in our school, and it is wonderful seeing students so eager to check out books. 5th Grade Library Helpers will be starting soon, so many of our 5th grade students will be assisting with book circulation and projects around the library!
Kindergarten, 4th, and 5th grades have Media for specials this fall. All other grades visit weekly for book checkout with their classroom teachers.
Kindergarten is learning about growth mindset in guidance, so we are reading books about making mistakes and never giving up. We are also exploring books in the Media Center, which will be followed by how to take care of books.
4th grade is studying genres. We started with a pre-assessment to see which genres needed the most attention. We are now learning what characteristics set genres apart from one another and reading passages from books to guess their genre!
5th grade is working to develop and improve nonfiction reading comprehension skills. We are reviewing text features, identifying their characteristics and importance in nonfiction texts. Even though Library Helpers has not officially begun yet, many 5th graders are showing initiative and leadership by assisting with shelving books during free choice in Media.
For all students, we are looking forward to hosting the Scholastic Book Fair in December. Stay tuned for more information!
---
PTA News & Updates
WOES PTA Website
Stay in the know: Visit the WOES PTA website to learn more about Spirit Wear, PTA events, and more! https://woespta.membershiptoolkit.com/home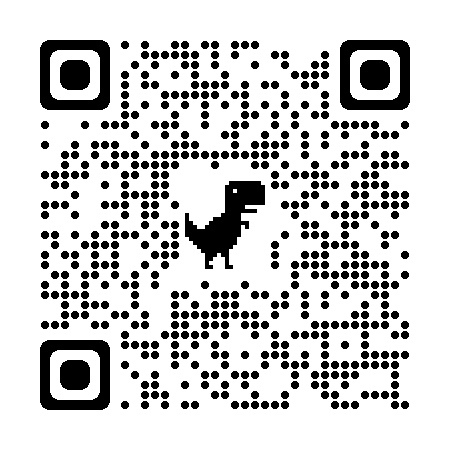 Spirit Wear
Hey! Hey!! We've got spirit! We've got spirit. How 'bout you?
The Spirit Wear sale continues!
As the weather gets cooler, a WOES sweatshirt would be a great way to show your school spirit! There are many styles of t-shirts available and more!
HTTPS://WHITEOAKELEMENTARY.SPIRITSALE.COM

Next Spirit Night!
Our next Spirit Night will be at MOD Pizza (336 Sembler Lane, Suite 4001, Cary) on November 1, 2022! Our fundraiser takes place all day and WOES will receive 20% of sales!
Digital Code for Online Ordering: MODF11065
---
SNAPOLOGY Club
Snapology of Raleigh is back at White Oak to offer two afterschool clubs for students on Wednesdays:
Mining & Building - November 9 - December 14
Mini-Figure Mania - January 25 - February 22
The clubs will take place at White Oak from 3:45-5:00. Classes are limited to 25 spaces.
---
Positivity Project - Character Strength of the Week
The Positivity Project (P2) is a character education program dedicated to empowering America's youth to build positive relationships by seeing the good in themselves and others. We hope you enjoy using the character strengths vocabulary and have meaningful conversations at home that support your child's learning here at school.
This Week's Character Strength: Other People Mindset - Being Present & Giving Others My Attention
P2 for Families is included in the letter above. The password for each P2 for Families page is simply: P2
---
Classroom Updates
Please make sure you check your child's class newsletter sent each week on Friday:
---
Upcoming Dates
Monday, 10/31

Book Character Day

Tuesday, 11/1

Spirit Night - MOD Pizza

Thursday, 11/3

End of 1st Quarter

Friday, 11/4

No School - Teacher Workday

Tuesday, 11/8

No School

Thursday, 11/10

Early Release @1:45

Veteran's Day Assembly

Friday, 11/11

No School - Veteran's Day
THANK YOU for all of your support!
Robin Swaim, Principal
Kevin Boynton, Assistant Principal
& all of the Explorer Staff
Follow Us!
919-694-0202
Facebook: @WhiteOakES
Twitter: @WhiteOakElem