Return to Headlines
Dear White Oak Families,


Hope everyone has had a wonderful weekend enjoying the beautiful fall weather!
We would like to take a moment to introduce the new "voice" on the phone and friendly new part of the main office staff: Mrs. Heather Smith, our new receptionist.
Many of you probably have already had the opportunity to talk to her about a question, transportation change or during sign-in at the office. We appreciate her dedication to all of our staff and students and are very fortunate to welcome her to our school community!
Quick notes/reminders:
WOES Health Room Needs: We are still looking for extra clothes for our Health Room. Please consider donating t-shirts (long and short sleeves), pants, shorts, and socks to our Health Room. We need all sizes small – large for both girls' and boys' clothing. Please drop donations by the front office or send them in with your child, labeled Health Room. Thank you so much for considering!
---
October Events!
Bullying Prevention Week - October 17-21
White Oak is excited about celebrating Bullying Prevention Week this week with special activities each day. Check out the flyer for more information!
Socktober
Each night in the United States, an estimated 600,000 people live on the streets. This October, we want 2 million people to show that even a small act of love, such as donating a pair of socks, can make a big difference in the lives of our neighbors who are homeless.
Collect packs of unused socks by OCTOBER 31 and drop-off at White Oak Elementary!
---
Stories from Specialists
Veteran's Day Ceremony
White Oak will be hosting its first Veterans Day Ceremony on Thursday, November 10 at 9:30am in the gym. All 4th and 5th grade students will gather at this time to be a part of the assembly. (Any student with a Veteran in their family will also be in attendance)
We would love to invite any veterans in our community to attend so that we can honor you and your service.
Please let us know below if you are a veteran and if you can attend.
Families of 4th and 5th grade students are also welcome to attend the ceremony - please RSVP below.
If you have questions, please email Mrs. Schreiner: ameliosky@wcpss.net
Art with Ms. Yates
Hello everyone! Here is what we have been working on in the art room recently:
Our Kindergarten students have been working on creating pumpkin paintings using curved lines to create the illusion of a three-dimensional form. We also discussed color theory and created our own custom shades of orange using red, yellow, white, and fluorescent orange-yellow paints! We had so much fun creating pumpkins and discussing the life cycle of a pumpkin in class.
Our First-grade students spent the last few weeks learning about artist Eloise Renouf, who is known for her simplistic, yet decorative tree landscapes using simple lines and shapes. We used her as inspiration when creating a fall landscape, including many details that remind us of the changes that happen during Autumn.
Our Second-grade students were introduced to artist Henri Matisse, and his signature style of paper-cuts and use of both organic and geometric shapes. We learned about Matisse's process and the challenges he faced in life, which affected the way he was able to create art, since he needed to use a wheelchair. With this context in mind, we created abstract collages based on his work and cut shapes from many different types of paper, and also added extra details with other materials.
Our Third-grade students have been carefully crafting spiderwebs, after learning about patterns and how spiders are like nature's artists. We created our spiderweb with oil-pastel, and painted the background with watercolor to create a wax-resist effect. In addition to this, we, of course, had to design a spider that was responsible for creating such a beautiful web out of scrap paper!
Our Fourth-grade students have been working on intricately detailed and decorative fall leaves using patterns, lines, and organic shapes. We learned about identifying different leaf shapes and chose our favorite leaf to add patterns to, as well as a thoughtful color palette for the background.
Lastly, our Fifth-grade students learned about one-point perspective, the vanishing point and the horizon line and used their knowledge of these techniques to create their own pumpkin patch landscapes, with intentional focus on creating a realistic perspective. We discussed what type of things you might see at a pumpkin patch and had so much fun using our imagination to create them.
In addition, congratulations to the following students, whose work was selected to be featured in the NC State Fair this year:
Kindergarten - Aaria P. (Ledford)
1st - Akshara J. (Raymer)
2nd - Eshaan D. (McQueary)
3rd - Shika D. (Needell)
4th - Sophie L. (Hansen)
5th - Hritisha B. (Copperwheat)
Make sure to stop by the Kerr-Scott building and appreciate the artwork by our very own Explorers if you attend this year! :)
---
2022 PTA No Fuss Fundraiser
Thank you to all of our Gold, Silver, and Bronze Sponsors and all others who donated to our 2022 No Fuss Fundraiser! We had more than 200 families donate for a total of $32,601.00! Thank you WOES!
Congratulations to Ms. Combs' Class who finished first in total dollars raised and first in participation (by a difference of one student)! Well Done! It was a close competition!
We hope that you enjoyed the theatrical talents of Ms.Swaim and Ranger Danger these past two weeks! Thank you both for your dedication and support!
Next Spirit Night!
We had a successful Spirit Night at City BBQ! Thank you to all who joined us for a wonderful meal while supporting our school!
Our next Spirit Night will be at MOD Pizza (336 Sembler Lane, Suite 4001, Cary) on November 1, 2022! Our fundraiser takes place all day and WOES will receive 20% of sales!
Digital Code for Online Ordering: MODF11065
Addt'l PTA News & Updates
WOES PTA Website
Stay in the know: Visit the WOES PTA website to learn more about Spirit Wear, PTA events, and more! https://woespta.membershiptoolkit.com/home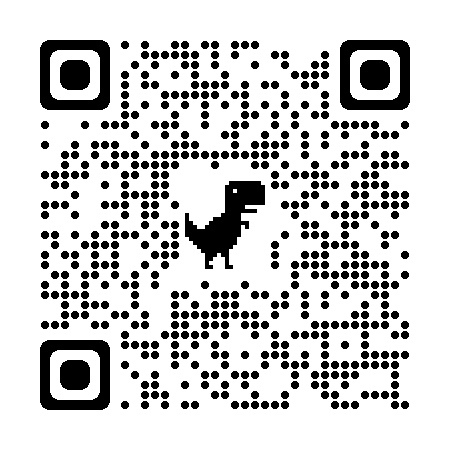 Spirit Wear
The Spirit Wear sale continues! Get yours now!
HTTPS://WHITEOAKELEMENTARY.SPIRITSALE.COM

---
SNAPOLOGY Club Returns to White Oak
Snapology of Raleigh is back at White Oak to offer two afterschool clubs for students on Wednesdays:
Mining & Building - November 9 - December 14
Mini-Figure Mania - January 25 - February 22
The clubs will take place at White Oak from 3:45-5:00. Classes are limited to 25 spaces.
---
Positivity Project - Character Strength of the Week
The Positivity Project (P2) is a character education program dedicated to empowering America's youth to build positive relationships by seeing the good in themselves and others. We hope you enjoy using the character strengths vocabulary and have meaningful conversations at home that support your child's learning here at school.
This Week's Character Strength: Leadership
P2 for Families is included in the letter above. The password for each P2 for Families page is simply: P2
---
Classroom Updates
Please make sure you check your child's class newsletter sent each week on Friday:
---
Upcoming Dates
10/17 - 10/21

Bullying Prevention Week

Tuesday, 11/1

Spirit Night - MOD Pizza

Thursday, 11/3

End of 1st Quarter

Friday, 11/4

No School - Teacher Workday

Tuesday, 11/8

No School

Thursday, 11/10

Early Release @1:45

Veteran's Day Assembly

Friday, 11/11

No School - Veteran's Day
THANK YOU for all of your support!
Robin Swaim, Principal
Kevin Boynton, Assistant Principal
& all of the Explorer Staff
Follow Us!
919-694-0202
Facebook: @WhiteOakES
Twitter: @WhiteOakElem